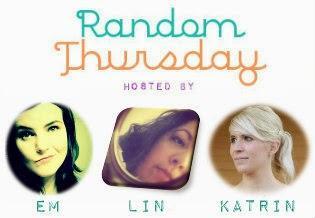 This week's topic is one I've been excited for since Lin, Katrin and I scheduled it - ages ago. As you have probably  noticed, since I have a blog and Facebook page devoted to them, I LOVE BOOKS. I've been a reader for as long as I can remember, and have loved stories for even longer. So without further ado, here's this week's topic:


Well, this'll be easy. And hard. Easy because, as I said, I love books. But hard because as soon as I start thinking which ones I love the most, I can't stop. The list just keeps growing. And growing. I'm gonna try to keep it to around 5, but I make no promises. 

For Kids:


Anything and Everything by Roald Dahl.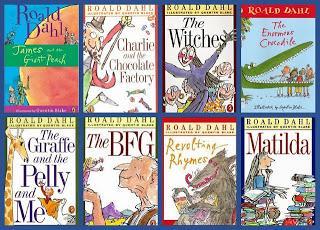 I grew up on these books. I love every single one of them - few have managed to match Dahl's imagination, wit and storytelling ability. He is, of course, responsible for Charlie and the Chocolate Factory, but my personal favourites are Matilda, The BFG and The Witches.  The Harry Potter Series by J.K. Rowling.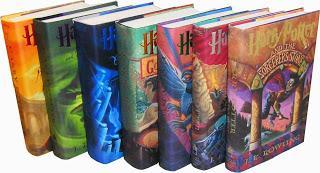 I wish I could have read these as a child, but even as an adult, they enchanted me. There are few fictional worlds I love this much, or retreat to as often. I also love that they have served as a gateway to reading for a whole generation of readers. I mean, sure, a lot of them would have found other books to love, but I'd like to think that some of them might not have. Which would have been a tragedy. I know they'll always have a special place in my heart.


For Teens/Young Adults (and Adults, too):

Anne Frank: The Diary of A Young Girl.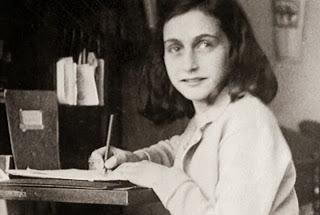 Reading this book was one of those experiences that made me grow up a little bit more. As terrifying and disturbing as its context is, Anne's voice, her sense of joy and hope in the face of such evil not only serves to throw show its true face, but to inspire anyone who encounters her words. I will forever be grateful for her story, as much as I will forever mourn it.The Catcher in the Rye by JD Salinger.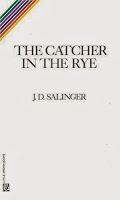 I have to admit it's been years since I read this book and I have but vague recollections of it. However, it is one of those books I identified strongly with at the time I read it. Something to do with being young and struggling to find an identity that fits. I recently read some of Franny & Zooey by Salinger, and was blown away by his talent as a writer. He is a true wordsmith, so for that alone, read some of his work.To Kill A Mockingbird by Harper Lee.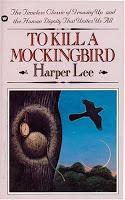 Another I barely remember, except for the lingering feeling it left me with, and knowing when I put it down that I'd just experienced something great. Plus, Boo Radley. Need I say more? The Fault In Our Stars by John Green.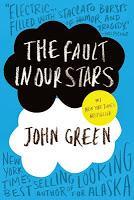 This I read only a few months ago, but it has a firm place on my list of favorite books. It is simultaneously tragic, beautiful, full of love, hope and humor. I fell in love with the characters of Hazel and Augustus and the writing was amazing. It is also one of those rare books that speaks to nearly every reader who picks it up. Since reading it I've recommended it to everyone I know, and about 8 people have read it and loved it - and they're a widely varied crowd with different tastes and interests. That's a powerful book, people.

For Grownups:

A Prayer for Owen Meany by John Irving.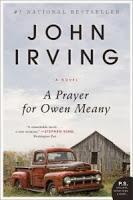 I read this years ago, but something about it has stuck with me. Irving has a talent for writing in such a way that you're lulled into thinking you get it, and slowly but surely he begins to twist and bleed the story until it is something darker and more disturbing than you ever expected. But you can't stop reading, you can't put the book down, and before you know it, you're at the end of a book that has fundamentally shifted something inside your brain.  Good Omens by Neil Gaiman and Terry Pratchett.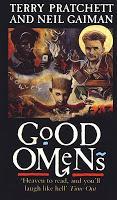 So my parents are British. Which, I'm sure, accounts for my proclivity towards both beer and very dark humor. Which means this book became my all-time favorite. It had me in stitches - even the footnotes made me snort with laughter. (Seriously - not exaggerating. SNORTED. Perhaps even guffawed.) I've read it a few times now, and each time it's as delightful and sinister as I remember it.------ There are hundreds of other books I'm sure I could add to this list - Wuthering Heights, The Lord of the Rings, Jane Austen's books, I Capture the Castle, the Adrian Mole books, and on and on. But the books on this list were the ones I felt most strongly about. I think a lot of the others are more genres or types of books than specific titles. For example, I think it's important to read at least a smattering of the classics. But I don't think everyone should have to slog through War and Peace or the entire works of Dickens if that's not their bag. Find an author whose stories or prose appeals to you, and use them as your introduction to the language. Then go from there. I think the main point is to experience the language and stories of another time period, and to learn how to read and enjoy it. I also think it's important to sample a wide variety of writing styles, topics and genres. You might not like them all. You might hate some of them. But you may also be surprised by some that you love. And how will you know if you don't try? I guess what my opinion on the topic comes down to is this: Read voraciously. Read for pleasure. Read to learn. Read for no reason at all except that the words were there.
And share your top books with us in the link up below!