. . . is my new hair colour!
Yes. I dyed my hair. In my Mivva beauty box June edition, I received a Liese Bubble Hair Colour! The color that I received was Raspberry Brown ❤ , one of their newly launched colours. After dyeing, I'm expecting my hair to be brown with a charming pink tone like raspberry. LOL.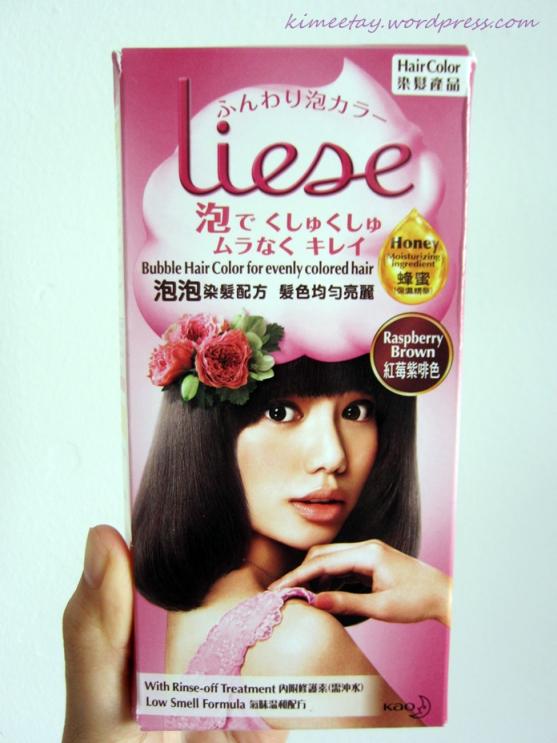 Liese Bubble Hair Colour – Raspberry Brown ❤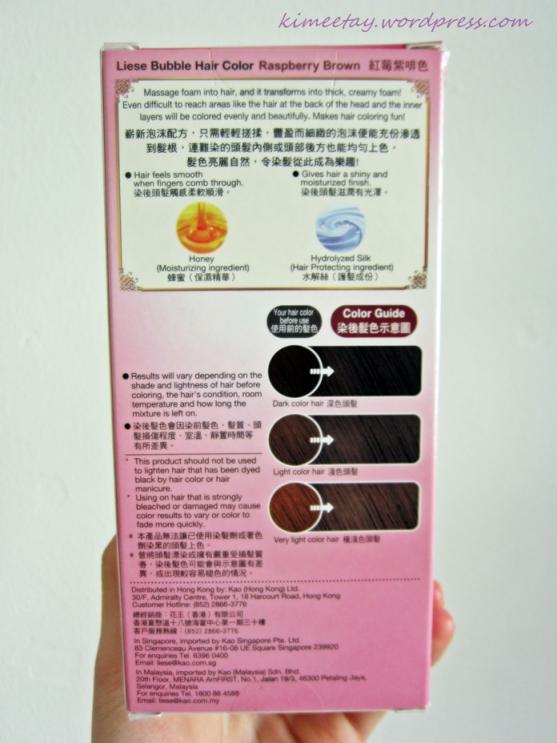 It contains honey and hydrolyzed silk as moisturizing and protecting ingredients which make your hair smooth and shiny!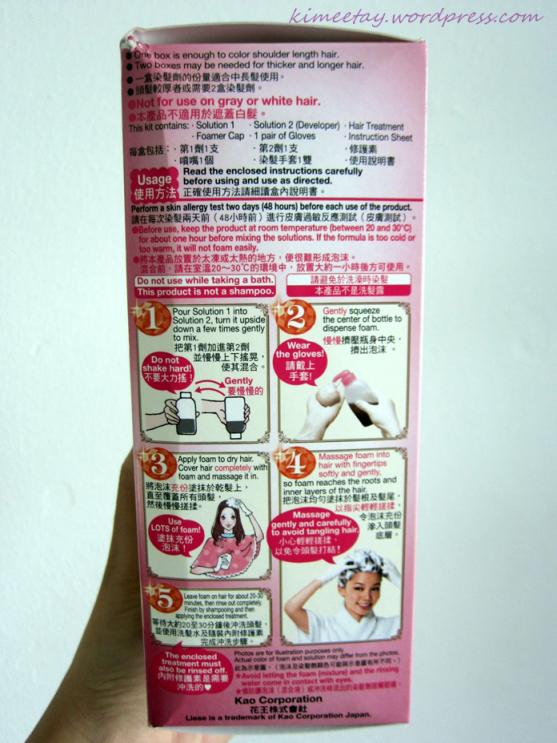 Instructions on the side of the box . . .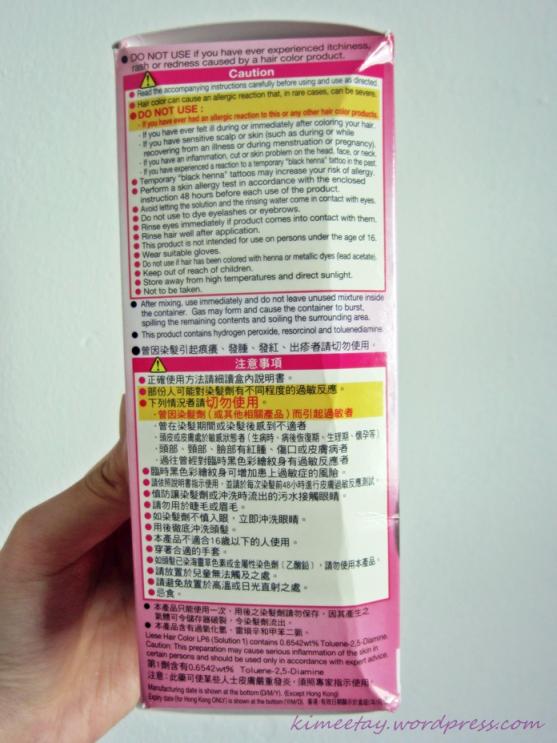 There were loads of stuff for you to read on the box, even more inside. Haha.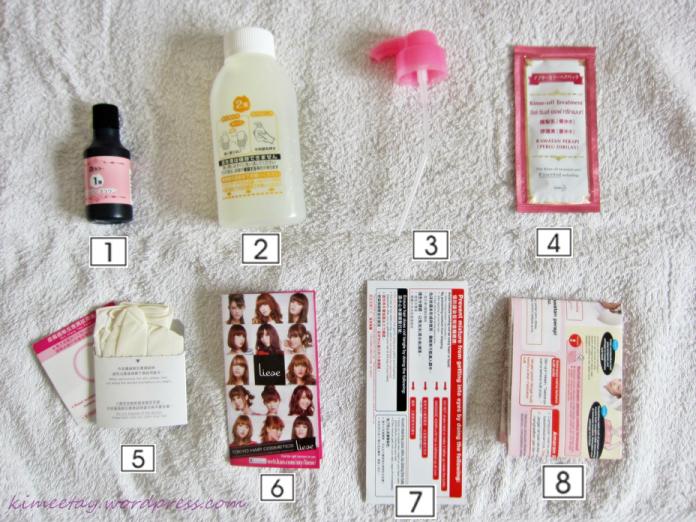 The items in the box:
Solution 1
Solution 2 (Developer)
Foamer cap
Rinse-off treatment
Gloves & Allergy test panel
Blah stuff. Not important.
Short list of things you should / should not do.
Instructions for use.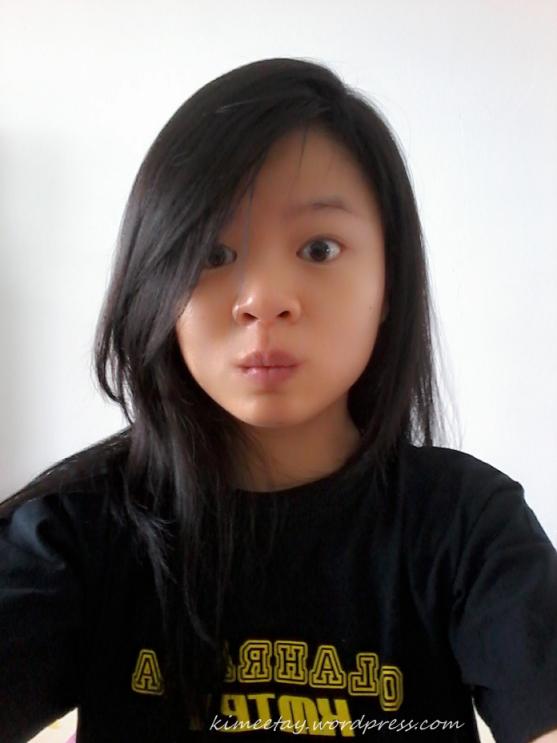 Last picture of me in my jet black hair! Oh and step 1 is wear a dark color shirt! To be safe, just wear a black shirt ツ
Mom the Mommy have never liked the idea of me dyeing my hair. However, I have always wanted a new hair color after I finish formal schooling! Mivva sort of gave me the chance to dye my hair. Haha. According to the color guide, I was expecting not much of a difference in my hair color after dyeing.
And because I was dyeing my hair and no one should know (yet!), I picked the time when everyone was out and I was home alone to dye my hair. LOL. On the 15th of June, was the day I first dye my hair. I only had limited time to dye my hair so after waking up, brush my teeth, change t-shirt then start working!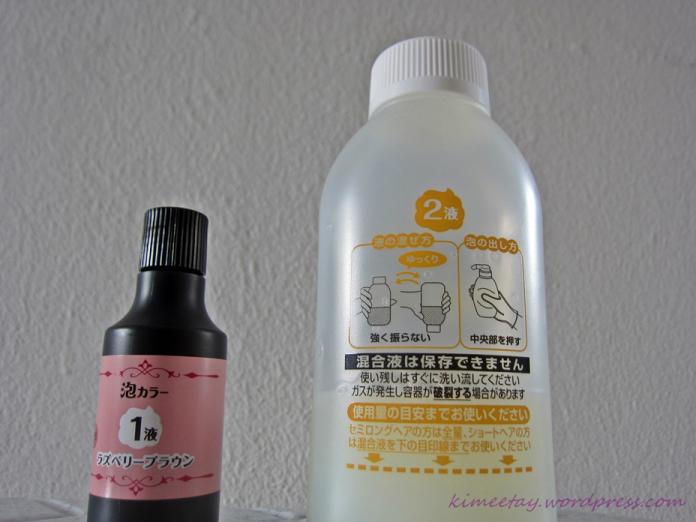 The core ingredient for hair dyeing process – Solution 1 and Solution 2 -..-"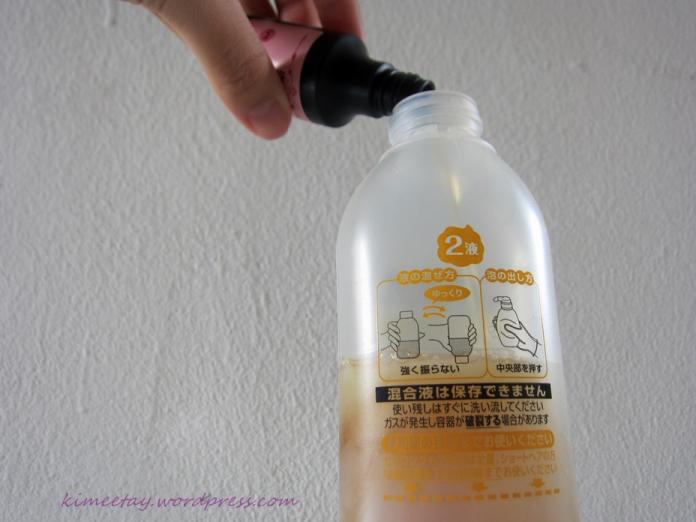 Step 2, pour Solution 1 into Solution 2. Simple step, takkan takley buat. LOL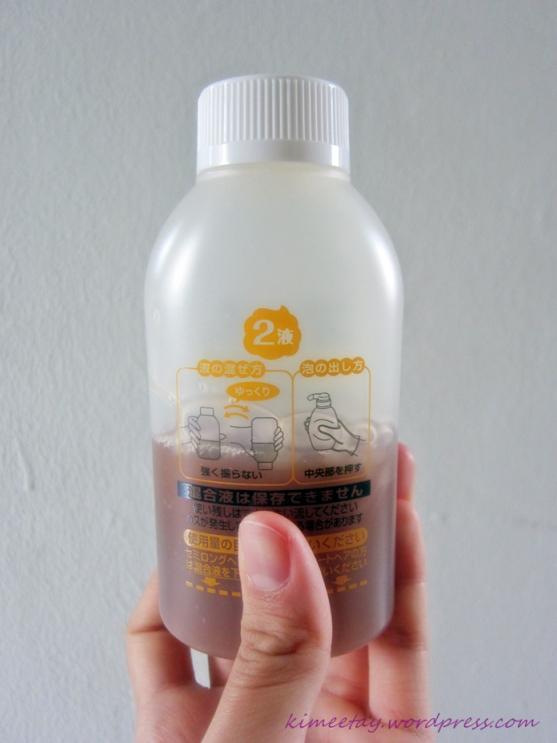 After you're done, turn it upside down. . .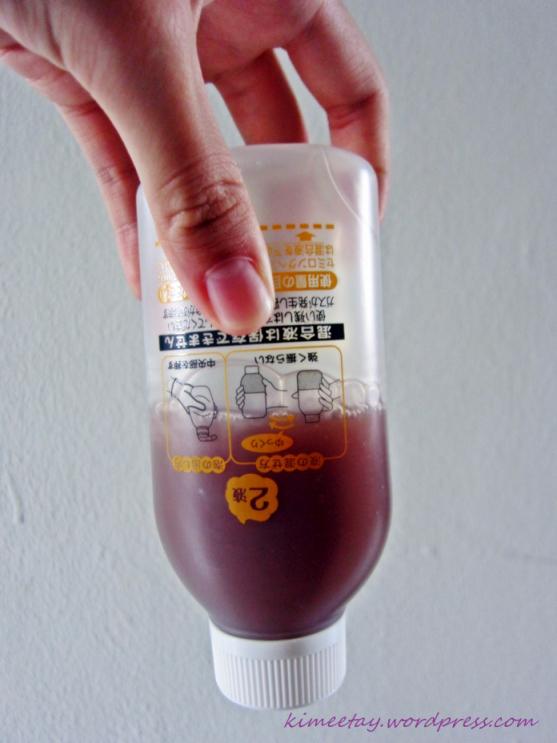 . . . like this! And turn it back upright (like in the illustration on the bottle) for a couple of times until well mixed!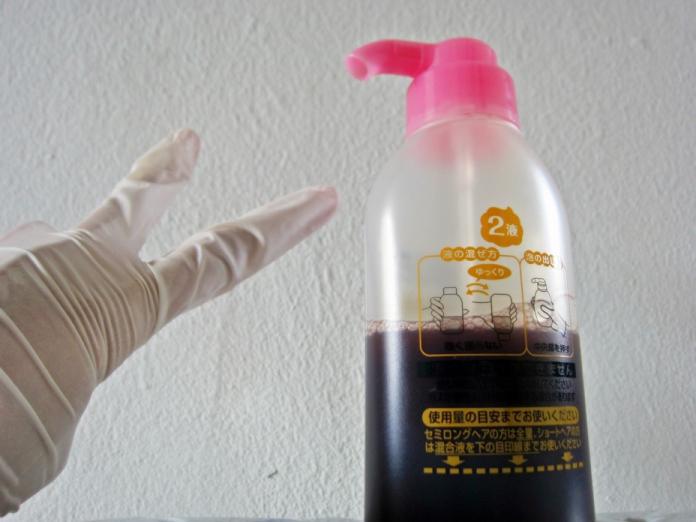 Smack on your gloves, and we're ready to go!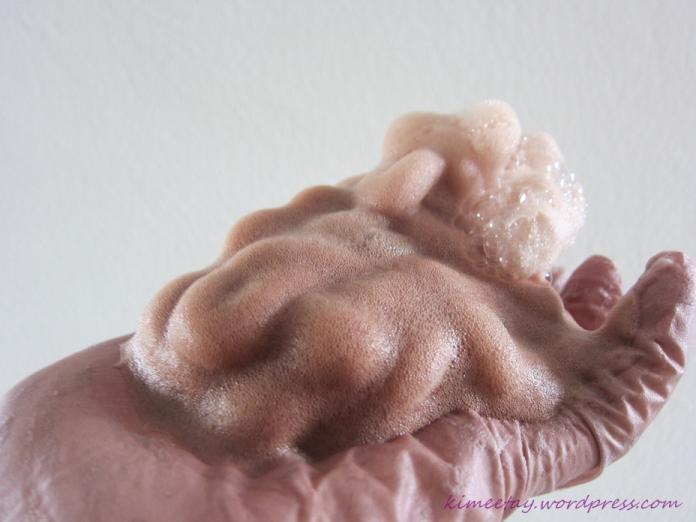 This is how the foam looks like! Really tiny bubbles (the big bubbles appear during the last part).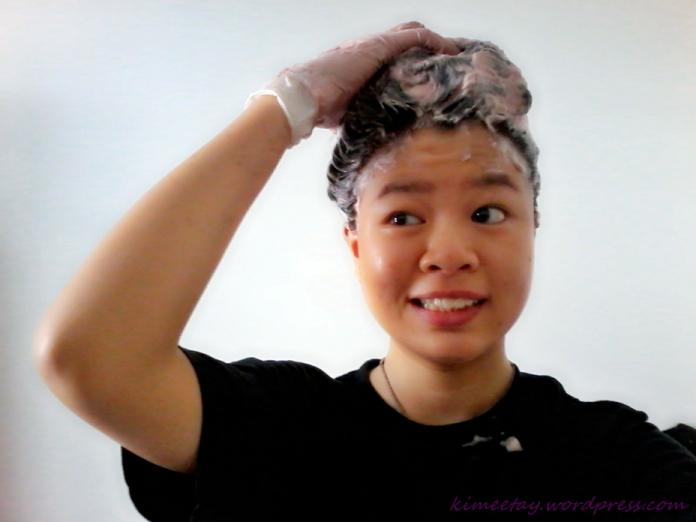 I know I look kinda stupid here, but anyway, after squeezing an appropriate amount, massage it into your hair! Make sure you get the bubbles on each strand of hair and also the roots! During the beginning, there will be a really strong pungent chemical smell. It was terrible but bearable. With that, I would say that Liese Bubble Hair Colour's low smell formula is a lie!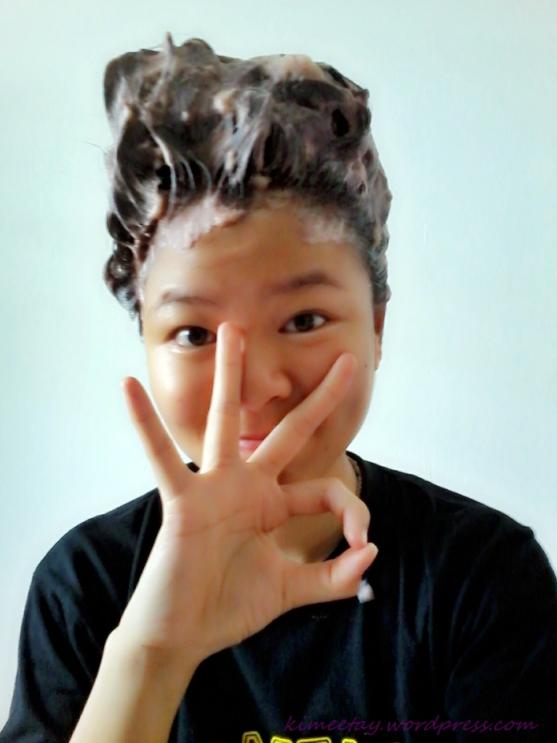 After you're done massaging the dye into your hair, leave it in for at least 30 minutes! I look like a fool with the foam in my hair. LOL.
When the 30 minutes are up, rinse of the foam with warm water. Then shampoo your hair and complete the cycle with the Rinse-off Treatment provided in the box. While you're doing that, shower at the same time! LOL. Haha. After towel drying and a little combing. . . voilà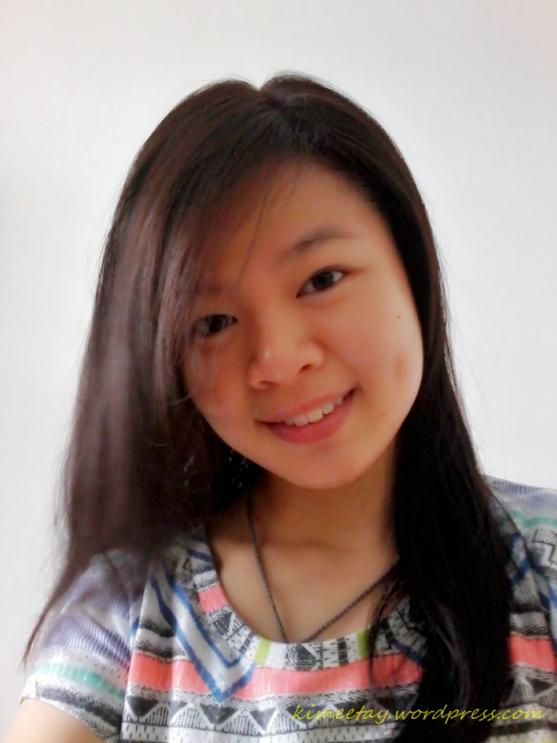 Kimee Tay with Raspberry Brown hair! ❦ Got slight raspberry feel lah I guess ツ
I thought the color was really obvious after I wash it off! I thought that if it wasn't obvious, I didn't have to tell anyone. I had to tell my mom :O She wasn't very happy about it and told me that I should have told her before I dyed. I was guilty for making my mom feel that way ☹
Anyway, I am happy with my new hair colour! ツ I am no longer jet black hair color Kimee Tay. I am now Raspberry Brown hair color Kimee Tay. LOL. My hair feels the same as it was, not dryer / frizzier at all. However, one thing I really dislike about this product is that the chemical smell stays on my hair for a couple of days (at least 1 week) before fading off!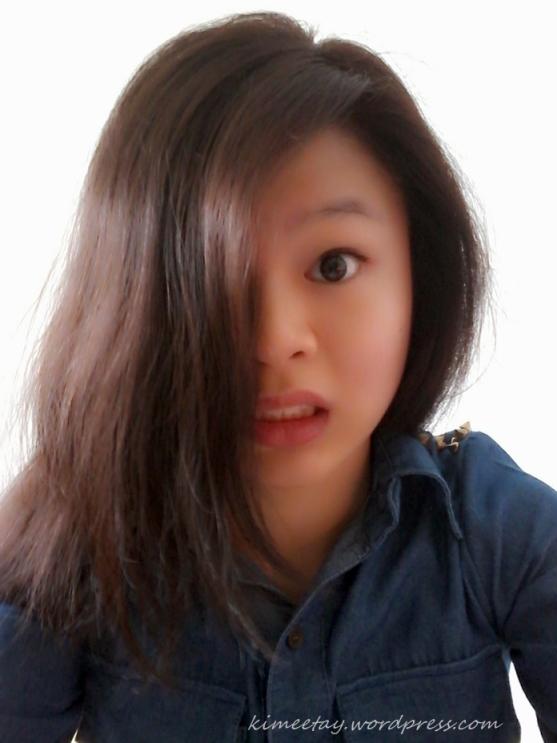 My hair the following day (ignore the odd expression. Hehe)! I think it's more obvious in sunlight. If you're ever looking out for a DIY hair dye at a reasonable price, give Liese Bubble Hair Colour a shot ツ