The last few years I've really gotten into the holidays especially St. Patrick's Day.  In my later 20′s I found St. Patrick's Day was the holiday I loved to travel on.  One year took me to North Carolina, another year Michigan.
Two years ago was when my SO showed me how to make Corn Beef and Cabbage, and I've become a big fan since, and it's easily become our tradition along with many others.
But the other fun part about St. Patrick's Day are the fun desserts you can create.  This one included: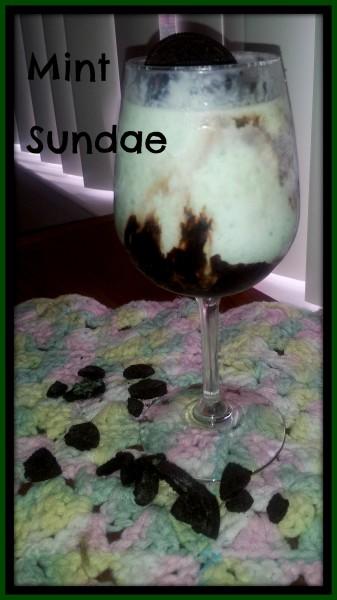 Recipe: Mint Sundae for St. Patrick's Day!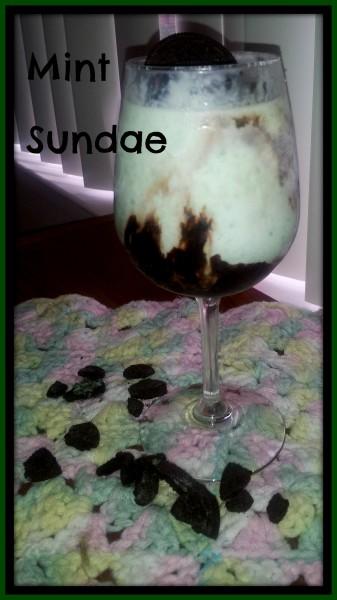 Print
Prep time 10 mins Total time 10 mins   Create this fun recipe for St. Patrick's Day. An easy dessert the entire family will love. Author:
Jamie Gall
Recipe type:
Dessert
Serves:
2
Ingredients
2 Cups Vanilla Bean Ice Cream
1 Package Mint Oreos
1 Tbsp. Chocolate Syrup
Ziplock Bag
Instructions
Pull out your package of oreos. Take one half of the cookie apart and put the chocolate cookie piece into a ziplock bag until the entire package is completed.
With the other side of the cookie, in a mixing bowl scrape the mint cream into the bowl.
Put remaining cookies into the ziplock bag then crush into small pieces.
In a festive glass, put a small portion of cookie pieces at the bottom of the glass.
In your mixing bowl with the mint cream add in your ice cream then mix with the mixer or blender.
Decorate your glass with chocolate syrup.
Pour ice cream mixture over the cookie pieces in the glass.
Enjoy!
3.2.1275
This recipe has quickly become a family favorite and it's fun to bring out during St. Patrick's Day.  Enjoy!