I have bookmarked so many recipes that I want to try when I get some spare time. With most recipes I try out, I usually end up changing them a little to become my own. Either because I don't like an ingredient, or I would prefer a similar one. Or because I simply don't have an ingredient on hand so I substitute it for something else.
My latest endevour, Wholemeal, apple and sultana muffins.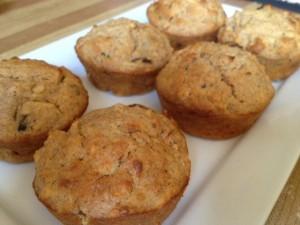 B1 and B2 love apple and are obsessed with sultanas, so I thought these may just be a hit.
Ingredients:
2 cups wholemeal self raising flour
1 1/2 teaspoons cinnamon
1/2 cup brown sugar
1 cup milk
80g margarine
1 egg, beaten
3/4 cup sultanas
2 apples, peeled and grated (I used Royal Gala apples as that's what I had on hand)
Method:
1. Preheat oven to 200˚c. Spray your muffin trays with cooking spray (I made 12 normal size muffins and had enough left over batter to make 4 mini muffins too).
2. Place flour and cinnamon in a bowl. Add sugar, milk, margarine, egg, sultanas and apple. Stir until combined.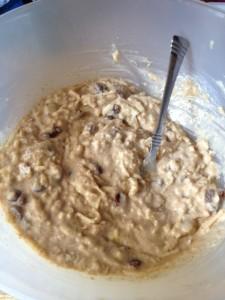 3. Spoon into prepared pans.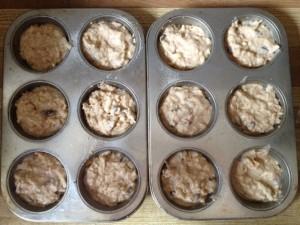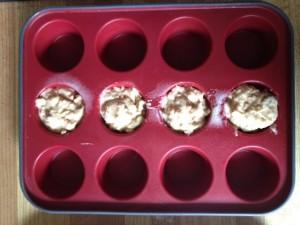 4. Bake for 20-25 minutes, until muffins are golden brown and spring back when touched  (keep an eye on the mini muffins if you have a mix of mini and normal size, as they will cook quicker) . Turn out onto a wire rack to cool.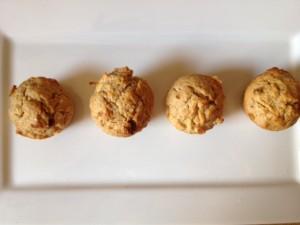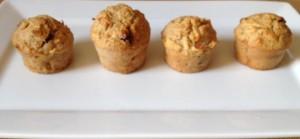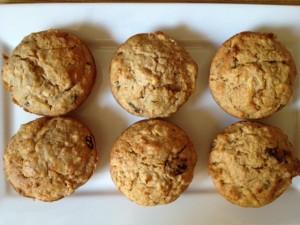 Enjoy!