This slideshow requires JavaScript.
Click play or next button to enjoy a manual animation. Inspired by The Art of the Slideshow.
My second art exhibition visit in 2014. Read my first art exhibition visit at Art Stage 2014 here.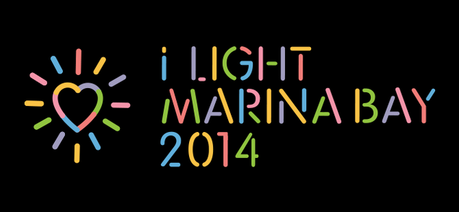 i Light Marina Bay is Asia's only sustainable light art festival that showcases innovative content, the intelligent use of lighting as well as an international line-up of creative talents. Themed Light+heART, the festival this year features 28 innovative and environmentally sustainable light art installations from around the world. The Marina Bay waterfront will be transformed into a magical space of light and colour for the public to celebrate both public spaces and creativity.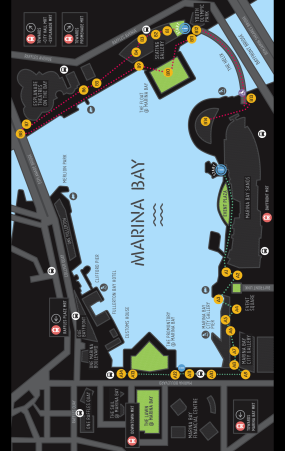 Learn more at http://www.ilightmarinabay.sg/installations/map/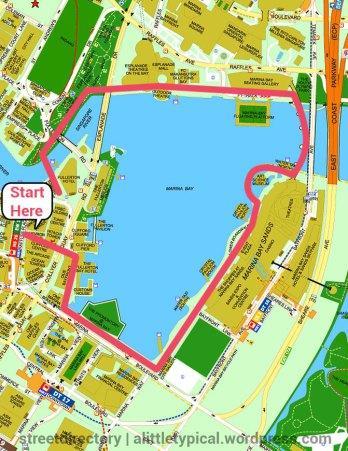 My route
Above is my route vs the planned route. Alighted at Raffles Place MRT and left via Exit B. Walked toward Chevron House. Take the escalator to go to Hitachi Tower. Cross the walkway between Clifford Centre and OUE Bayfront.
And now you can start exploring the lights display. Photos are taken on sequence as my route.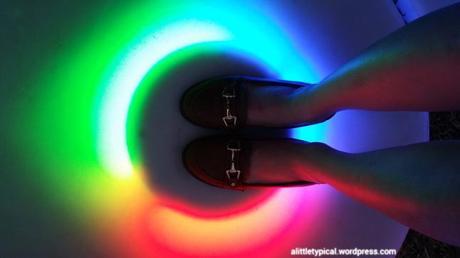 A14 The Pool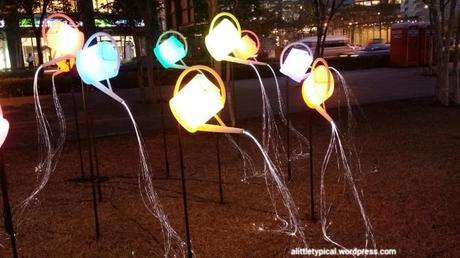 A12 The Guardian Angels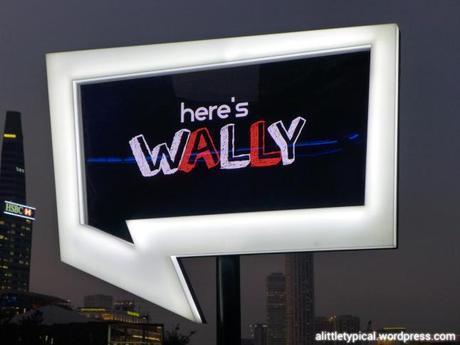 A11 **INSERT CAPTION PLEASE
Literally!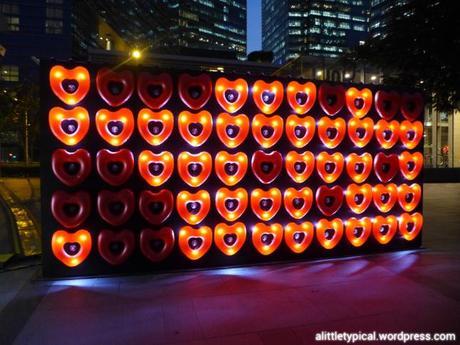 A10 Floating Hearts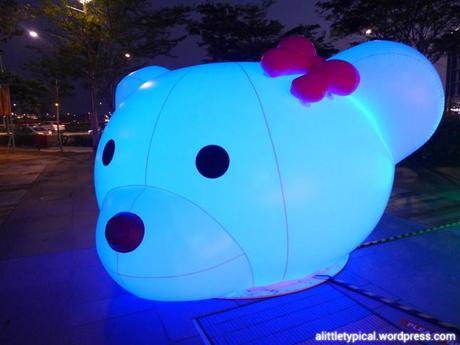 A9 Joujou-Ours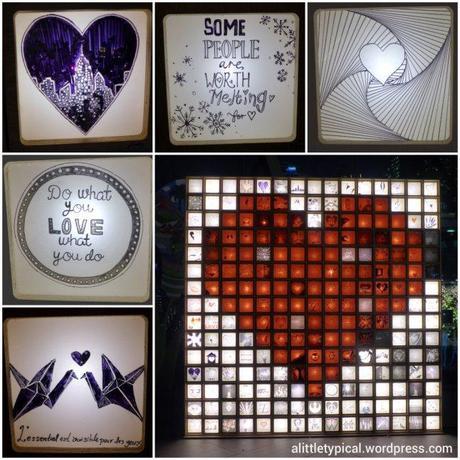 A8 #WEHEARTLIGHT LIGHT COLLECTIVE UNITED KINGDOM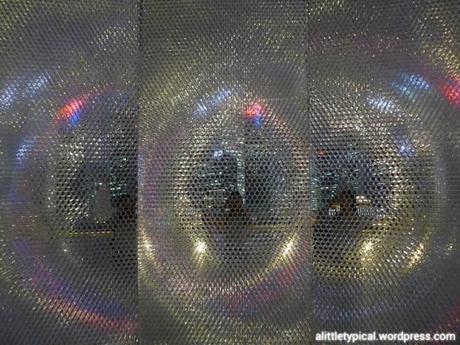 A6 LIGHTSCAPE CATCHER ARUP (SHANGHAI)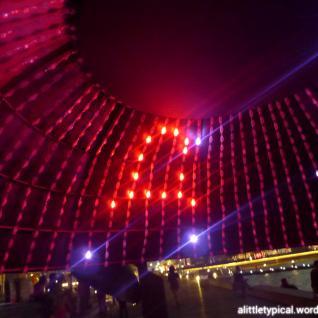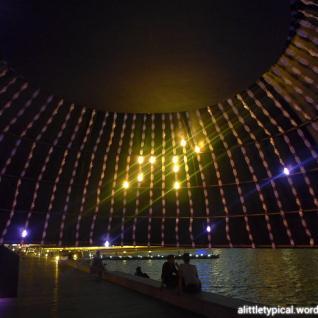 A5 Bedazzled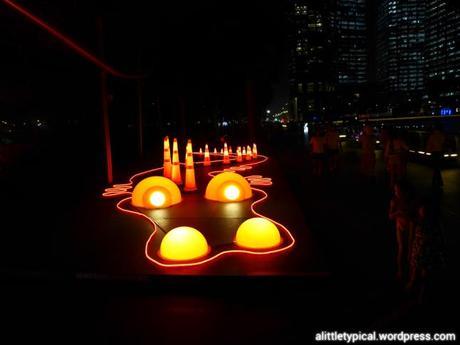 A4 Happy Croco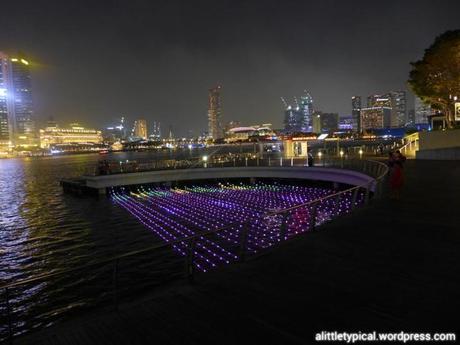 A3 iSwarm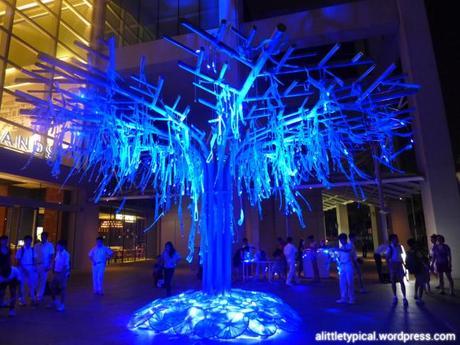 A2 The Wishing Tree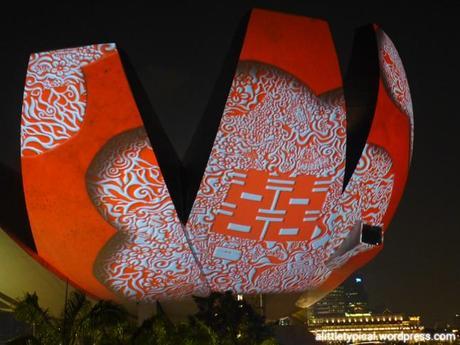 B14 Celebration of Life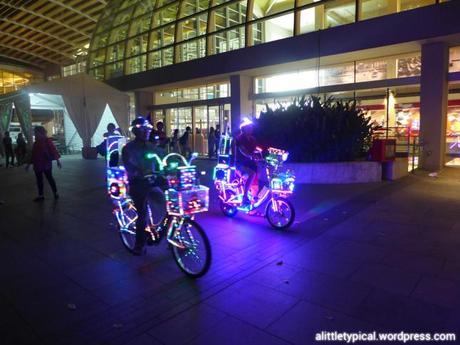 Not sure is this part of iLight but really interesting to see this stylish Uncles riding the eye-catching bicycle/motorbike? at Marina Bays Sand.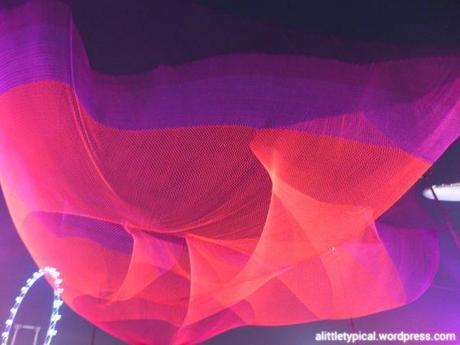 B10 1.26 SINGAPORE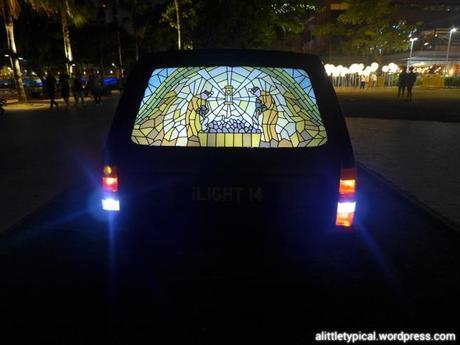 B5 THE WHEELS OF INDUSTRY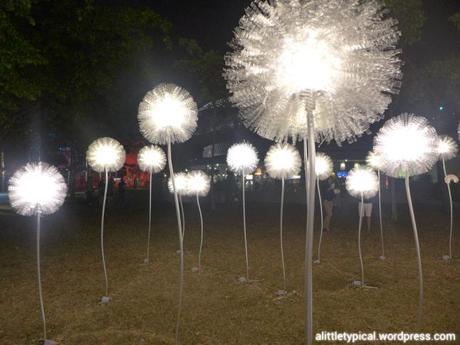 B6 GIANT DANDELION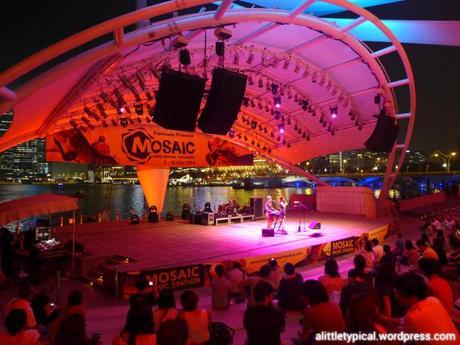 Don't miss the performance at Esplanade. The Mosaic Festival ends on 16 Mar.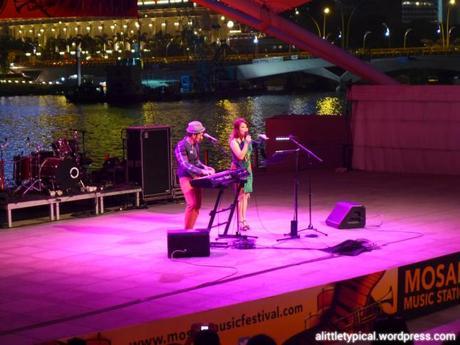 Great mashup of the 90s songs by Shili and Adi. Made me recall of my good old times.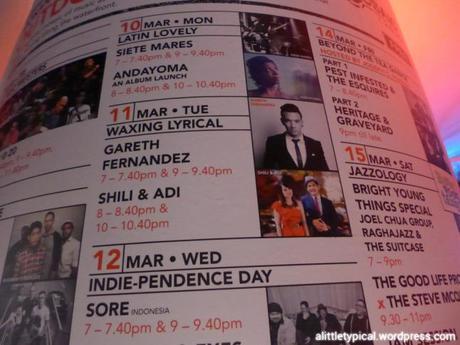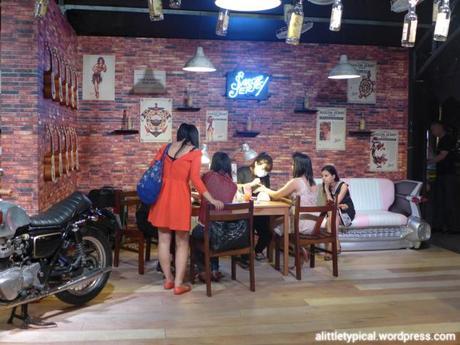 Sailor Jerry @ Mosaic Music Festival (7 Mar 2014 – 16 Mar 2014). Don't miss the chance to get a free Sailor Jerry nail tattoo. Cool!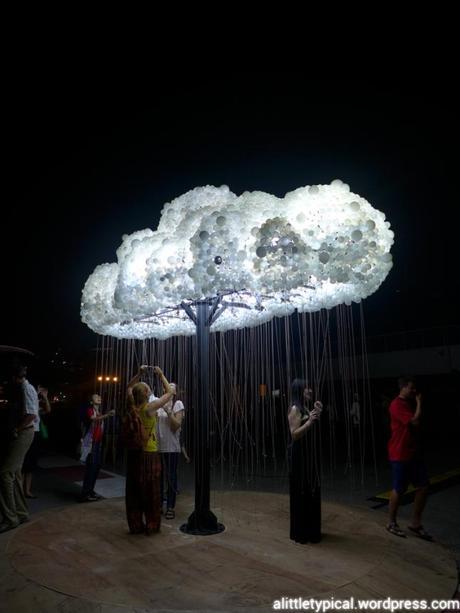 B9 CLOUD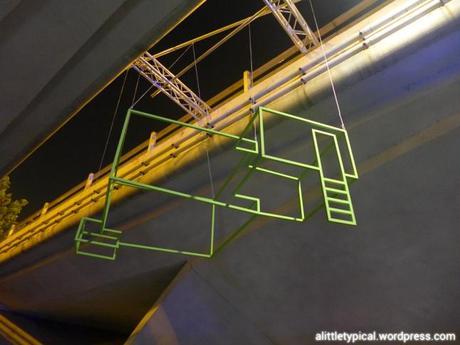 B8 SKELETAL RETREAT NO.1
Missed out quite a few exhibits due to incessant chatting with my friend.
There will be videos coming soon. Await my iLight post part 2!
alittletypical is on facebook | pinterest| instagram | bloglovin | shop