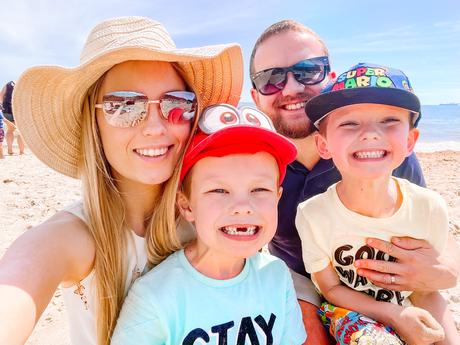 Throughout last year, the idea of being at the beach with the sand between my toes watching my boys laugh and play in the sea was a dream. I so badly wanted to get back to the beach and have a carefree day as a family, especially so after a year of being anything but carefree in all aspects. And last week we managed to do just that! It was half term last week and the weather was amazing, which in itself was a dream after a long winters lockdown at the start of the year. We decided to take a trip to Bournemouth and go back to Boscombe Beach, which we'd been to before a few years ago and loved. We live quite far from the beach, around 2.5/3 hours drive, so going to the beach is a real treat for us, one that we always love!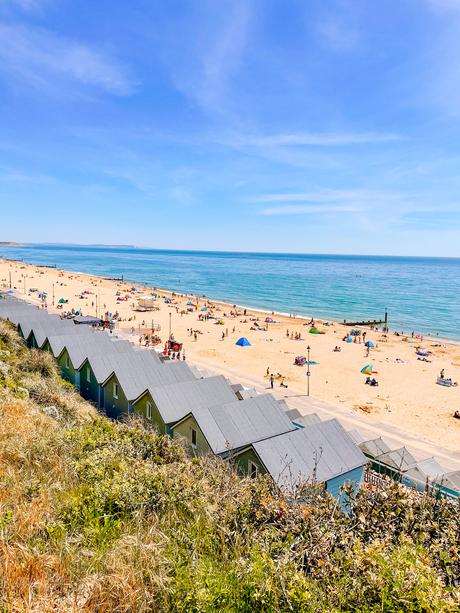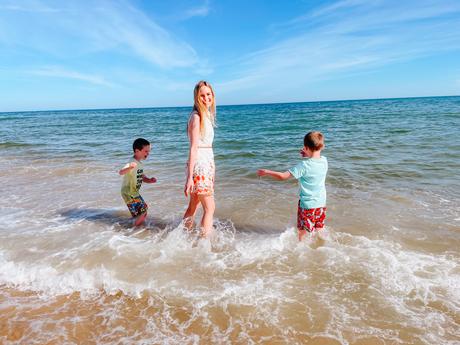 I wasn't sure if the beach would be busy, especially as Bournemouth is a popular beach spot and it was half term, but we got very lucky despite arriving after midday. There were people there, but it wasn't packed and there was plenty of space, helped by the fact that the beachfront stretches for miles.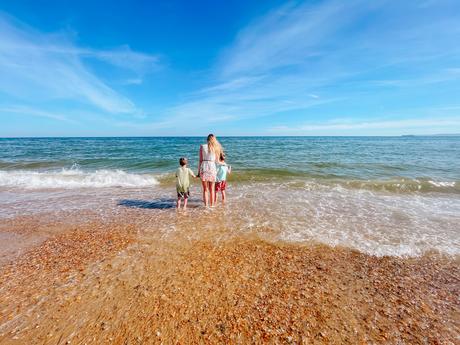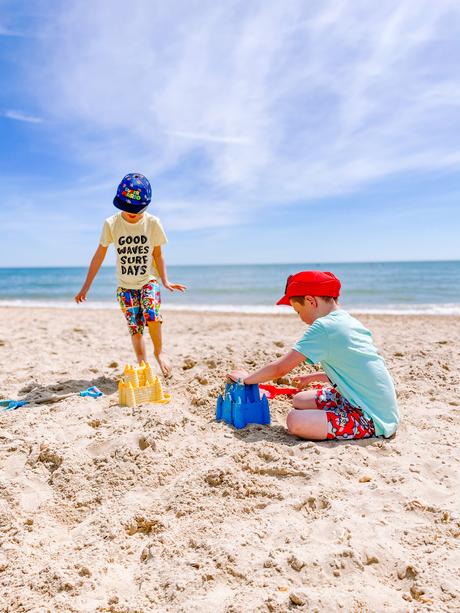 There was no better feeling than watching the boys play in the sea. Their faces were alight with happiness the entire time and I can't get their happy shrieks out of my head from each time the waves came in towards them. They were so happy to be at the beach and play in the sea and in the sand. After so long of asking them to be so much less carefree, to do their school work at home, to not see their friends or family and just generally be less kid-like, it was amazing to just let our guards down and let them be children properly again!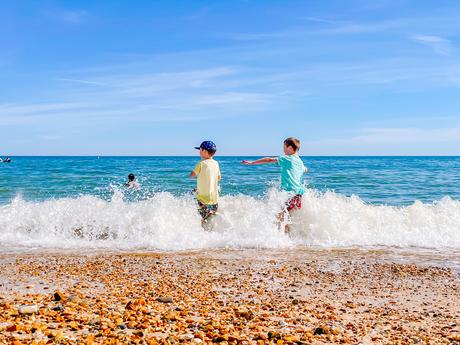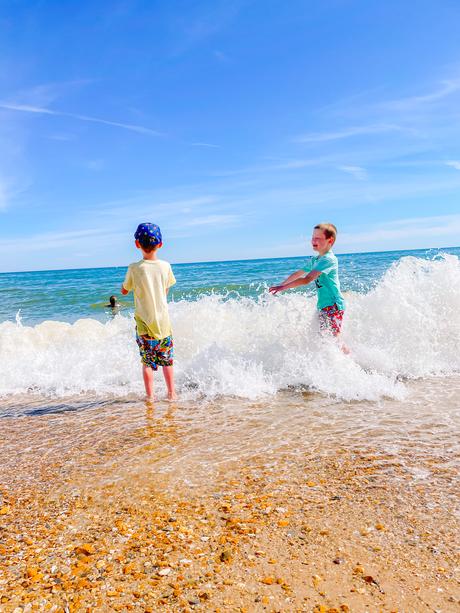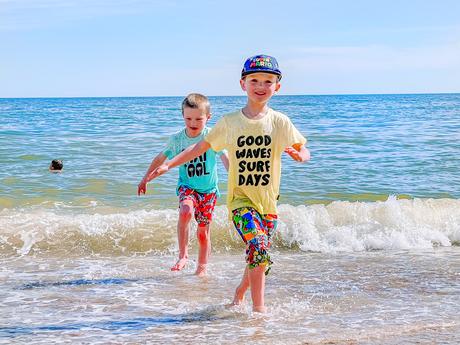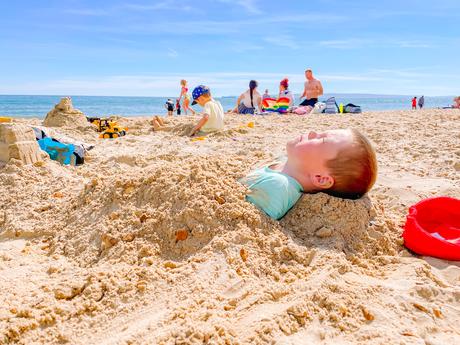 We sat and had ice cream on the beach and I had packed us a picnic which I mostly got from M&S as a bit of a treat. We were hoping to have chips on the beach for dinner in true beach-style, but the van had closed and so we had McDonalds in the car on the way home.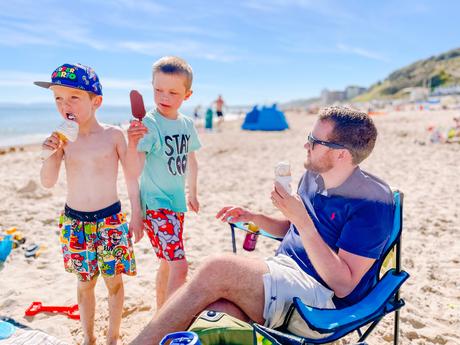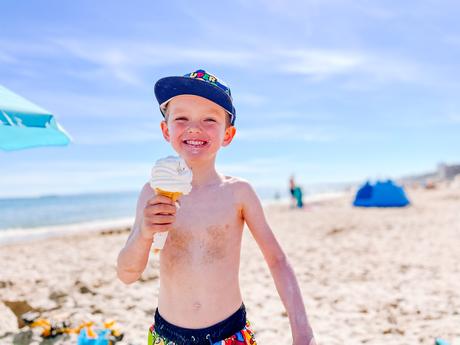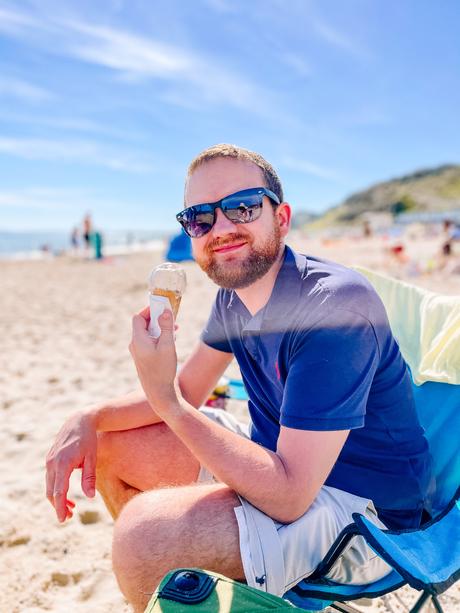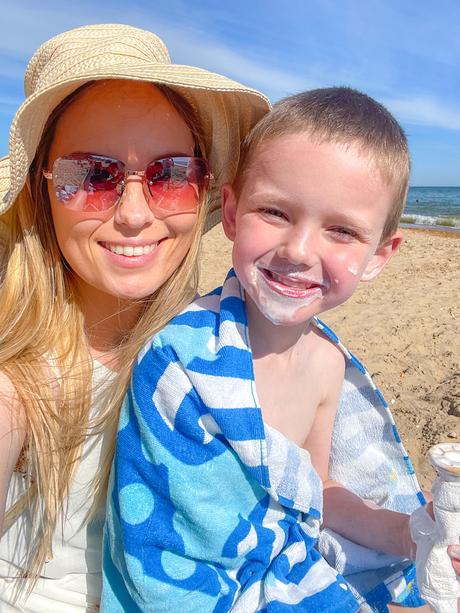 If you've not been to Boscombe Beach in Bournemouth before then I can definitely recommend it. The sand is lovely and as I mentioned earlier, there's so much beachfront to choose from. There are quite a few public toilets nearby which is very handy as well as places to get ice cream from and there was also a lifeguard on duty whilst we were there. Parking can get busy, but we arrived quite late in the day and actually managed to find street parking for free! It's a lovely beach and definitely worth a visit if you've never been. 
Below I'm sharing some more of my favourites photos from our day at the beach. In some of them I think it looks like we could easily have even abroad, we really did get so fortunate with the weather!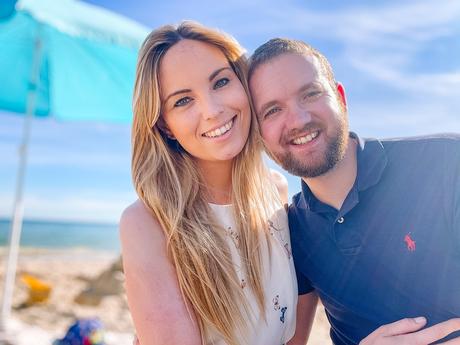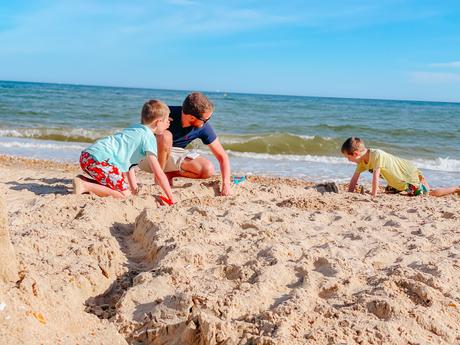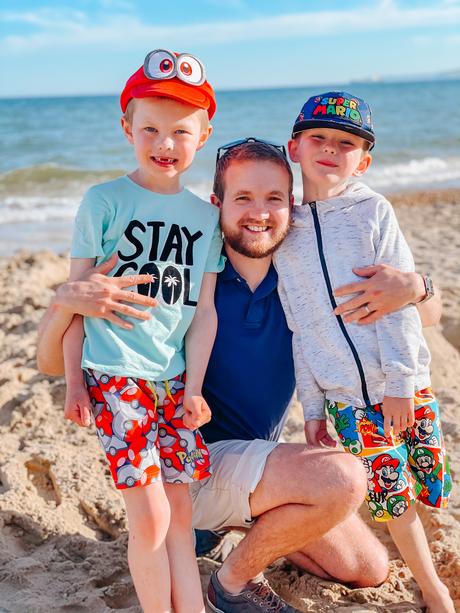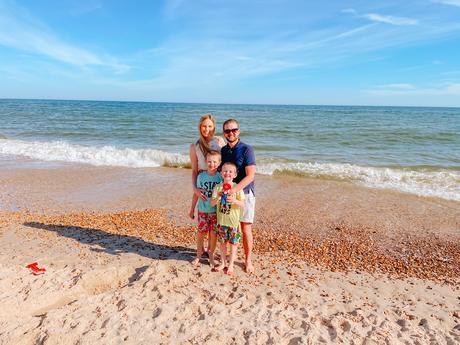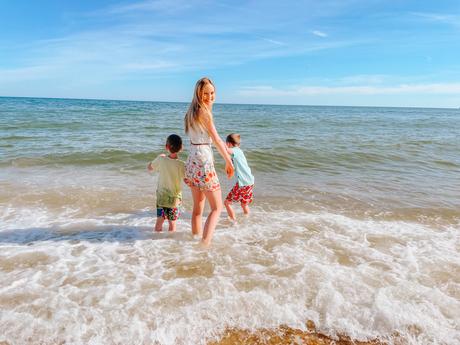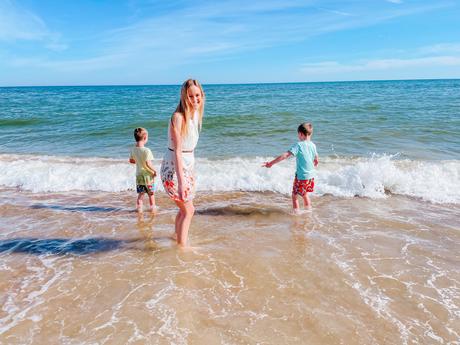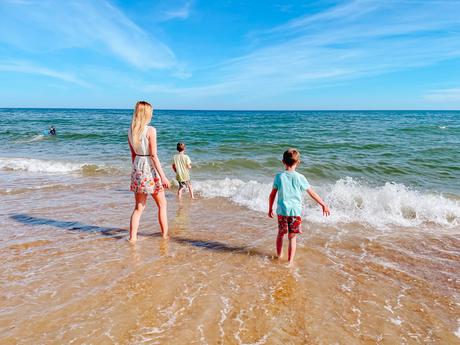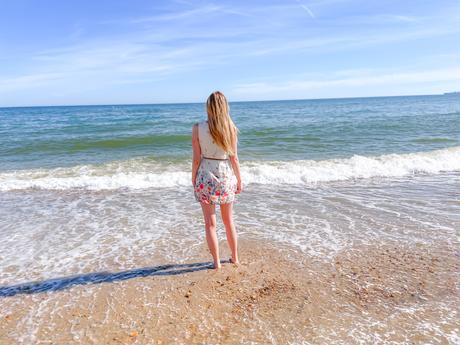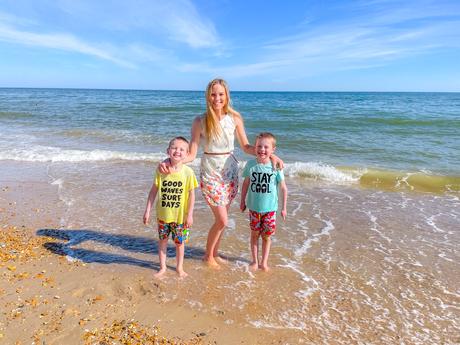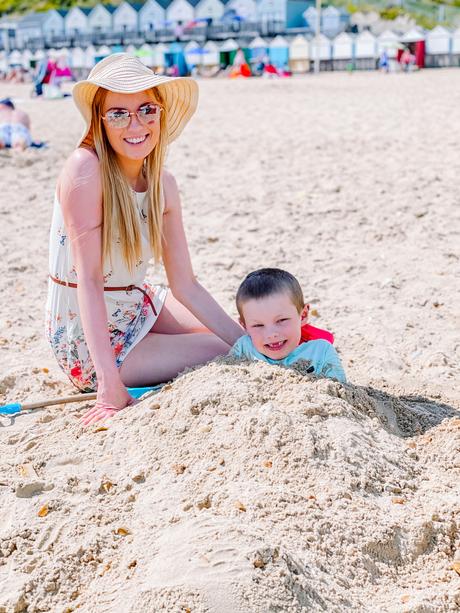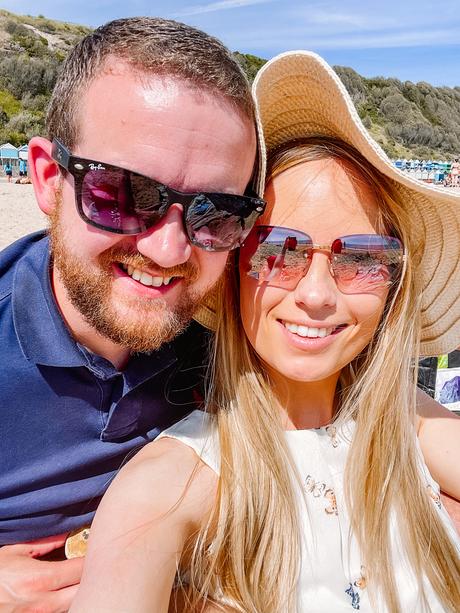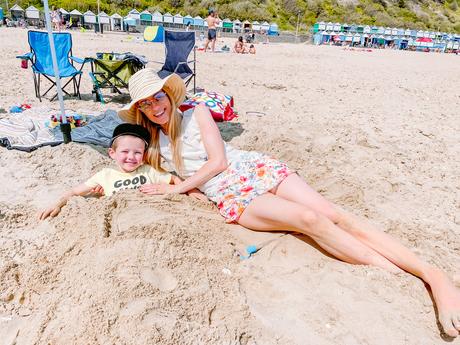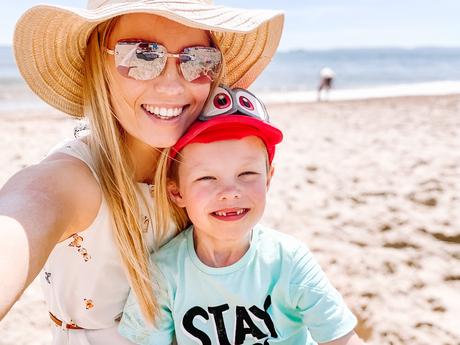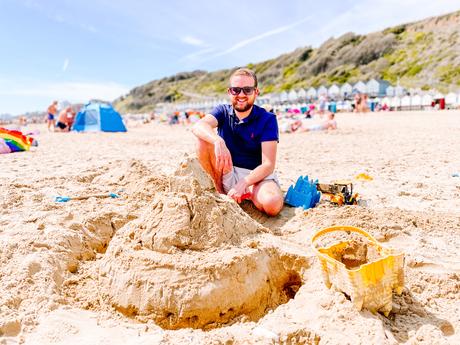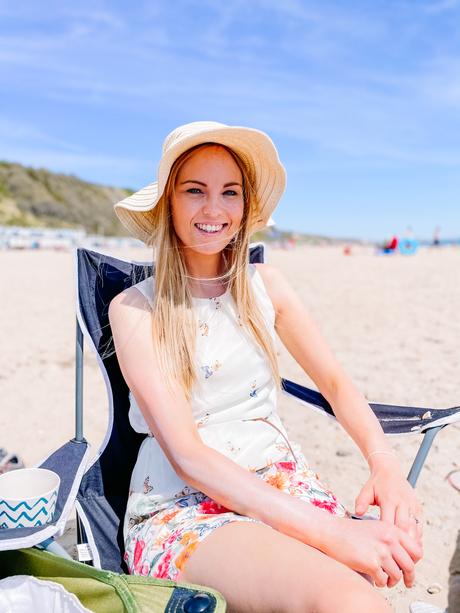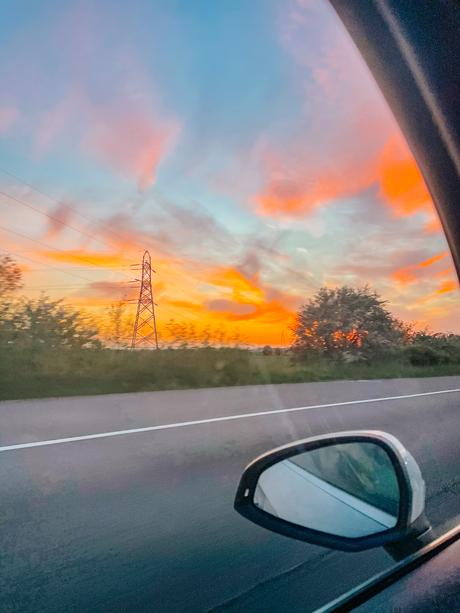 A beautiful sky on our drive home! 
 
 Thank you for reading.   Alex xo