Apple has did it again! Setting their standards high and making it hard for the competitors to keep up.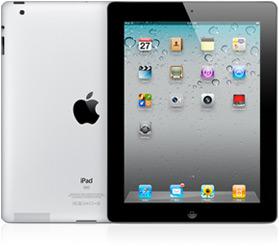 The iPad 2, really has no words to describe it. It's sleek and light, making it easy and convenient for whatever life style you chose to use it for. The iPad 2 is the perfect size to either slip in your purse or into a briefcase, need a comparasion its slightly shorter than a standard composition book, but thinner.
 I purchased the wi-fi one since I do not leave my home often but they also come on networks ( at a higher price ). The Wi-fi is very strong, I pick up my service from the office behind my house which it probably 50 yards away, the office is also made of brick which just goes to show how strong it is. My smart phone had a very hard time grabbing the signal, but not the iPad! I have full signal.
 The battery life is also highly efficent, having been played on for practically two days straight and I still have 33% battery life left, which reminds me to tell you how fast it charges as well! I had plugged it in and within 1.5 hours it was completely charged. It comes with a plug for your standard home outlet as well making it super easy to charge any where with out the use of a computer, but a computer is needed for initial setup, with the latest version of iTunes.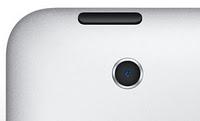 I do however have two complaints about the iPad, the first being that it does not support Adobe Flash which doesn't make it any different from the phone but is still incovenient if you want to play games on Facebook, but still not all that bad. The camera, is not the best quality. Apple definitely didn't take it into high consideration when building it but still it takes pictures and allows you to have FaceTime which is a bonus.
You may be turned away by the price of the iPad but please don't be! I promise it is worth every penny.
 It's easy to use, for all age groups. Its convenient for everyone as well, whether your a learning blogger like myself, a mother keeping a schedule of children's activities, a highschool or college student, or a business associate keeping a company going. I am very pleased with my purchase!
 Thanks Apple for another successful product!