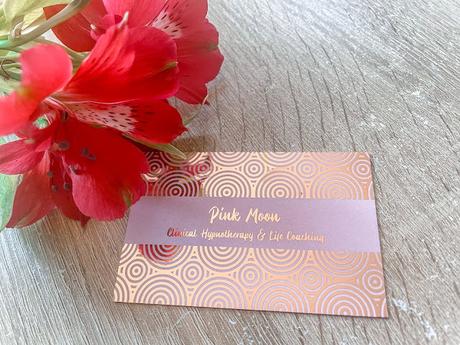 My focus for the month of September has been on getting my new hypnotherapy business up and running. After qualifying in August, I felt geared up to get started and wanted to strike whilst those feelings of drive and inspiration were in full flow.
I set up my website to advertise myself as a hypnotherapist in Devon, launched new social media pages and set about advertising my services - but one thing I hadn't needed to do in a long time was order business cards.
Having worked solely in online businesses for the last 8 years, I felt out of touch with what's on offer when it comes to business printables and marketing options - and google left me feeling overwhelmed with the sheer amount of choice I was faced with. I knew I wanted high quality at an affordable price, but I didn't have a lot of time to spend on design. So when I discovered Aura Print's business card design service - I knew it was exactly what I'd been looking for.
One thing I didn't like about other business card providers was that the logos and designs were standard templates that were available to every customer - I wanted my cards to stand out, and so Aura Print's bespoke design service offered exactly what I needed - a professional design service with years of experience, to create a bespoke design just for me.
All I had to do was provide the information I needed on my cards, along with a brief description of my business and any brand colours I wanted to include - if you have your own business logo than can be included but as I didn't, I left the design of my cards completely in the hands of the designers.
I told them that I wanted soft pink and gold to be used as my brand colours, and then I sat back and waited for my design proof to be emailed across.
I received my design proof within a few days and I was immediately thrilled with the result - I gave the go-ahead for printing, and my business cards arrived fairly quickly afterwards.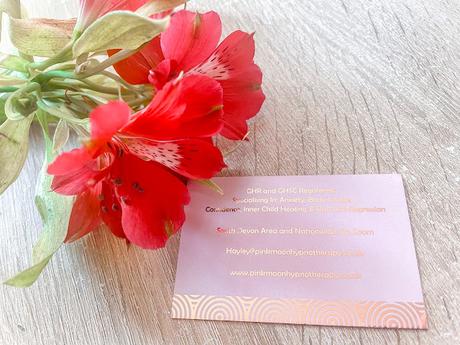 I have to say that the quality of the cards far exceeded my expectations - they have a high gloss finish, and are almost impossible to bend or crease! The text clarity is perfect, and they are simply beautiful to behold - I feel that they will really catch the eye of my ideal client when displayed!
I also appreciated the fact that the cards were shipped inside card holders, making them easy for me to store.
All in all, I am very impressed with the quality and service I've received from Aura Print - I won't hesitate to use them again in future, and would happily recommend them to anyone.
You can find out more or purchase your own business cards at aura-print.com
If you enjoy my blog, please consider following me on Bloglovin'