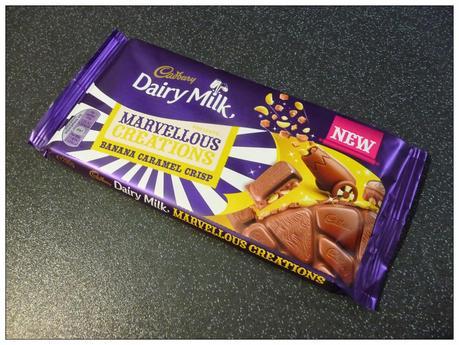 Cadbury are spoiling us with another new release, this time in the form of a new Dairy Milk Marvellous Creations bar! We've had of Jelly Popping Candy Shells and Cookie Nut Crunch (reviews here) and then Cola Pretzel Honeycomb (review here) and not forgetting the new Marvellous Mix-Ups. This bar is called Banana Caramel Crisp and I found it in Asda for the bargain price of just £1 for this big 200g bar.
It looks like the other Marvellous Creations bar with the crazy shaped chunks and the back has a knobbly texture. The bar is described as "milk chocolate with banana flavor candy pieces and malted cereal balls". It contains 126 calories per 25g serving (pah 25g is not a serving in my household!).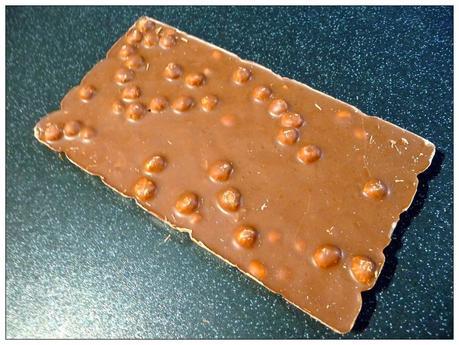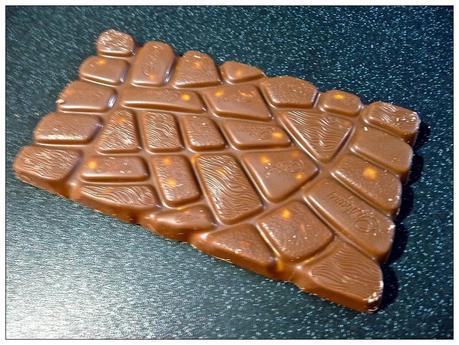 Within the bar are some larger malted cereal balls and the banana candy is slightly smaller and a lovely bright yellow. It's not the easiest to break because the bits inside get in the way slightly but it smelt lovely.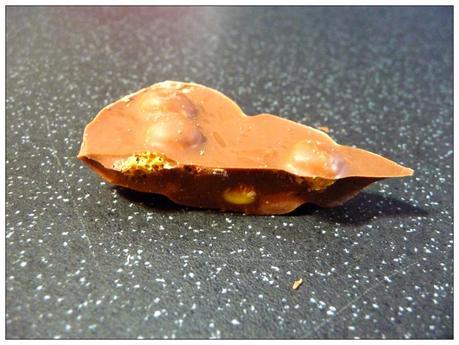 The thing with banana is that it can be quite tricky to get the balance of flavor just right and it can be quite over powering. Fortunately Cadbury have got it spot on here and the flavor is definitely there but quite subtle so you can still taste the lovely Dairy Milk. I loved the crunchy texture of the candies and the cereal balls against the smooth chocolate and it all just came together perfectly.
Verdict
Although this bar doesn't sound as exciting as some of the other Marvellous Creations, I still think that banana is quite an adventurous flavor with chocolate. I have only ever tried 1 other that I can think of and that is ChokaBlock Banoffee Bonanza (which I also loved) and I know that Gnaw do one (reviewed on Kev's Snack Reviews). So overall I am loving this bar and I also love that Mr Review Addict hates banana so I have to eat it all to myself MUHAHA!