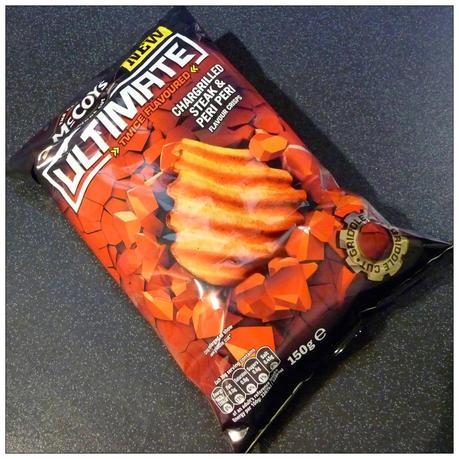 I'm loving the savoury items at the moment so I had to give these McCoys Ridge Cut Ultimate Twice Flavoured crisps a go. The 150g bag was £1.99 in Tesco but there was also an offer for 2 bags for £3. They come in 3 flavours; 

Sea Salt & Black Pepper, Sizzling BBQ Chicken and these 

Chargrilled Steak & Peri Peri. A 30g serving contains 159 calories.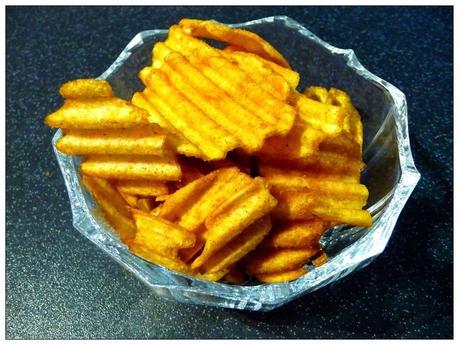 The packet says that they are griddle cut, which apparently means bigger ridges which are designed to hold more flavor and give more of a crunch. They are also twice flavoured. The packet also calls them "Man Crisps" which I did find a little annoying. As a woman, should I not be eating these crisps? Are they too "manly" for me? Am I going to grow a beard if I eat them?
The deeper ridges did give a nice crunch and I liked the strong beefy flavor which had a slight tangy heat to it from the peri peri. 
VerdictThe texture of these crisps was fantastic and I can see that the ridges do hold more flavor.  Taste-wise I really enjoyed them but I have to deduct points for the whole "Man Crisp" thing. It's like what they did with Yorkie, why piss off half of the market? Do they not want ladies to buy their crisps or am I just suffering from some pregnancy hormones today and making a big deal out of nothing? 4 stars is still a pretty good score anyway.