One thing I am an absolute sucker for is subscription boxes!
There is just something incredibly exciting about expecting a delivery, waiting with anticipation for that pretty little package to arrive, and tearing into it to discover what goodies lie in store for you this month!
So imagine my delight when I came to realize the existence of Project-B!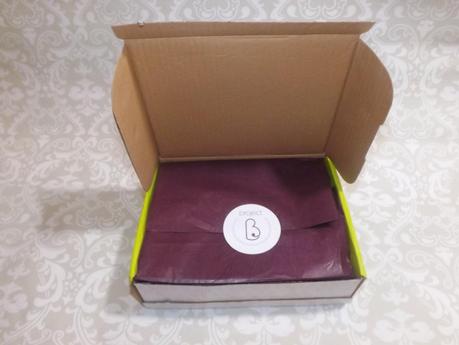 Project-B are a pregnancy subscription box - from 12 weeks of pregnancy you receive one box each month, tailored to your specific stage of pregnancy.
The items could be anything from things to help with relaxation, nutrition, pampering, etc!
This month I received my first box...the theme of the 11-15 week box is Nurture.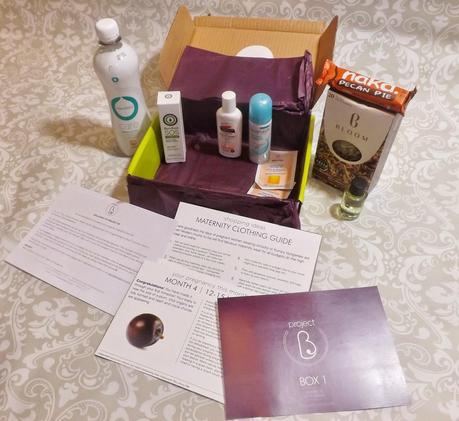 So what was in the box?
As well as products, each box contains some bits & pieces of information relating to your stage of pregnancy...this month there was a guide on maternity clothing and monthly breakdown of what's happening with my body, how baby is growing and what sort of things I should expect over the coming weeks.
I personally use an app on my phone for this sort of information but I can see it being very useful to somebody who doesn't.
The products themselves were:
*Femfresh Deodorant  *2 x Nakd Wholefoods Cereal Bars *Palmers cocoa butter formula for stretchmarks *Pregnacare pregnancy supplements *Waterbaby pregnancy care drink *Bloom hibiscus tea *Barefoot SOS Face & Body Cream *Noble Isle Willow Song Bath & Shower Gel There were also some Weleda sachet samples.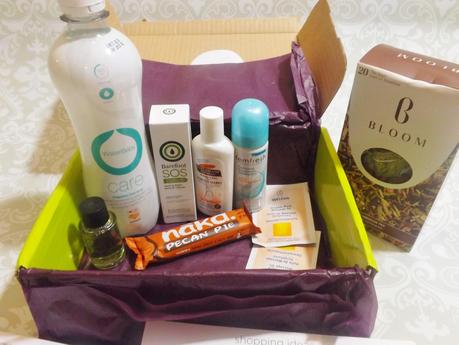 Overall I was really impressed with the products in this box...I felt that there was a really good mix of products, covering hygiene, relaxation, pampering and treats!
My favorite inclusions would be the Bloom tea which I found very refreshing - this is something I probably wouldn't have picked up myself so it's nice to be introduced to items that you may not otherwise have discovered.
I also enjoyed the Waterbaby drink and love that it contains the recommended daily intake of folic acid....I'm terrible at remembering to take tablets so I think this is a great idea! I also loved the Nobel Isle Shower Gel as the smell is just lovely, and the Barefoot SOS cream has been really lovely too.
I didn't particularly enjoy the Nakd bars....they're just not really for me, but I do think its a great idea to include a food item. 
Project-B boxes are priced at £14 per month, which I think is quite reasonable for the items included.
To sign up yourself or a friend (Ideal baby shower gift in my opinion!), or for more details please visit www.project-b.com 
If you enjoy my blog, please consider following me on Bloglovin'