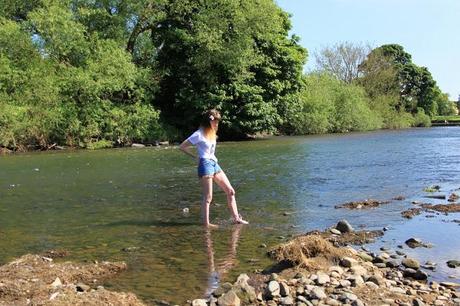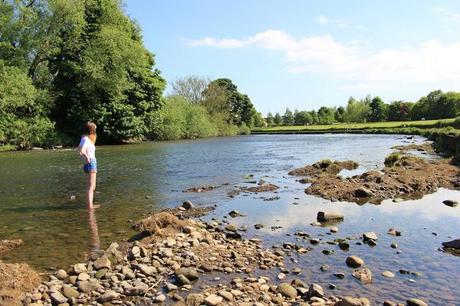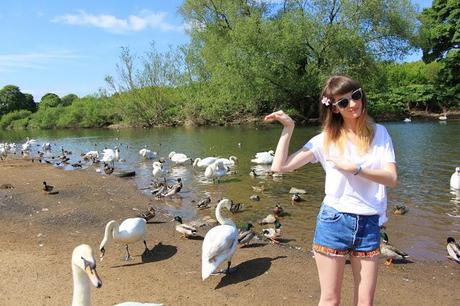 (Got any bread? To feed the 'swans'! Haha)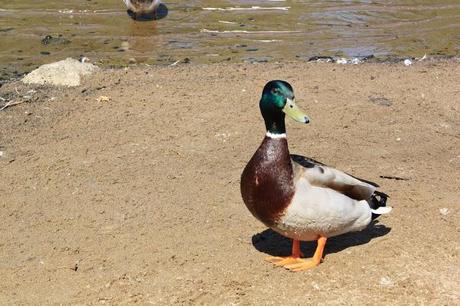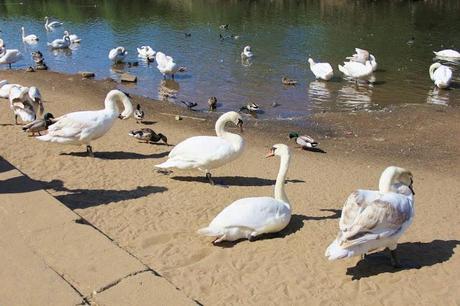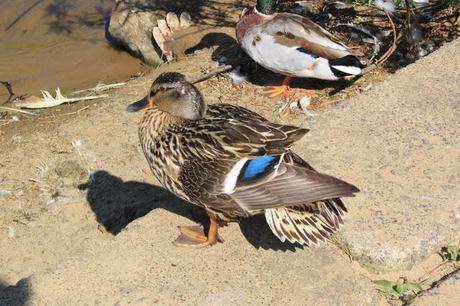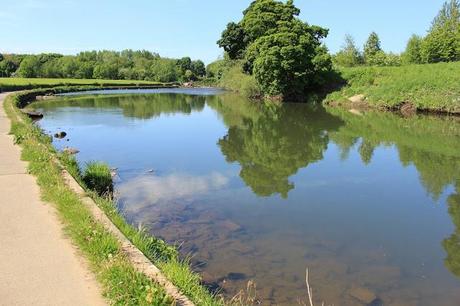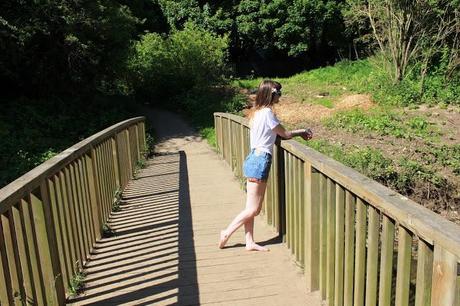 I went to Riverside Park to wander around as I have never been before and I like to go to different places and explore. It is such a lovely place, the park has so much open space and lots of greenery. It seems to be a big fan of dog walkers too, I saw so many cute pups as I wandered :)
The key factor to my trip was of course the animals! Down by the riverside there was loads and loads of swans and ducks. I was absolutely loving it because ducks are one of my favorite animals, they're just so cute! The river itself is beautiful too, as it was a hot day I decided to paddle my feet in it to cool off. Bliss!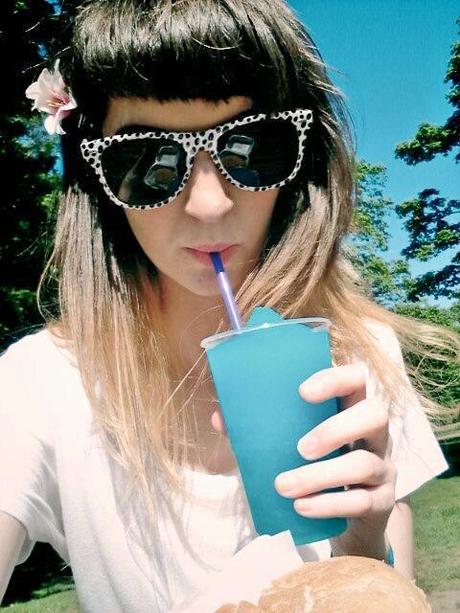 After the walk along the riverside, we then decided to chill out on the picnic benches and munch some tasty burgers and slurp on some blue slushies, it was so delicious! :) After refuelling I then lay on the grass in the park and basked in the sunshine. All in all an amazing sunny day out XD