Sanadige is the world apart in all aspects. Tulu is a regional language of Karnataka. In Tulu, Sana-Di-Ge means a brass lamp that you light for auspicious occasions in life. In fact, all words will be short to explain the great experience you get here. Because it is an experience to gain in real. The food is fabulous, authentic, and beyond expectation. As a matter of fact, the chefs are from various locations in Mangalore and other areas to ensure authentic preparations. Rather, you get to know the names and recipes of a good number of dishes that they offer here that you might not be aware of. This, in fact, is a hidden jewel in Delhi. And a visit is a must to witness its beauty in isolation, great food, superb ambiance, and best in the class hospitality. This is a multi-floor restaurant with some private zones.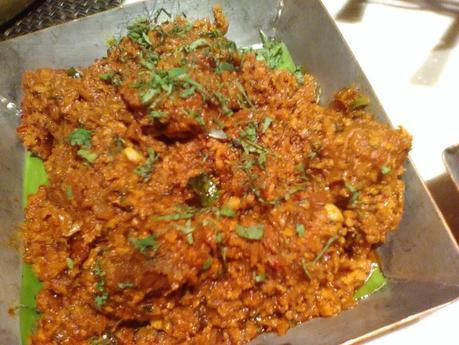 The basement of Sanadige is a private zone that opens only for private gatherings. Hence, obviously, it will require pre-booking. Otherwise, also you need to check the availability of table before coming to this place in order to avoid waiting. Even if the restaurant is on five floors (including basement), it is difficult, most of the time, to find a table here. Each floor has its own decor and ambiance that is unique and different. I would say, this is an ideal place for a date. Because it is going to add an array of great memories to your memory box. Even if you are not on a date but want to have a great time on a special occasion in life, this is the right place to dine in. As far as food is concerned, it is the most authentic food in Delhi that you can get.
Sanadige Offers Great Seafood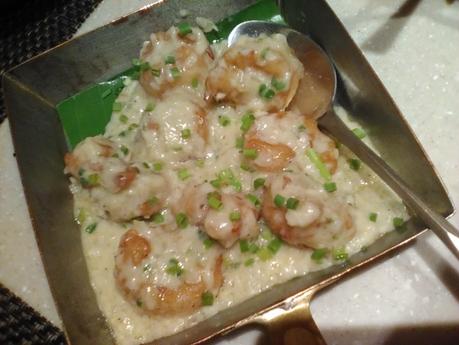 Sanadige offers you Sea Food, North Indian Food, and most importantly, Mangalorean Food. You find a lot of expats who love to visit here on regular basis. So is the case with many Indian families residing in the locality and even from a little distant place. The first Sanadige is in Bangalore (now Bengaluru). This is more than a decade old. The second one is in Mangalore that is around 5 years old. And this one is a year and 2 months old. But the way it is gaining popularity at such a fast pace is phenomenal. All credits go to the food and culture here that is a class apart. In fact, the seafood here is so tasty that you will forget all other places.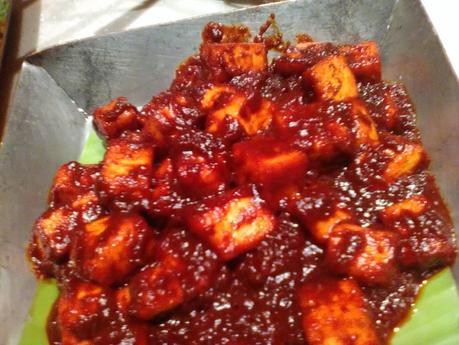 Though it is a little costly but worth to spend here. Because what you don't get at luxury dining places (including luxury hotel restaurants) in Delhi, you get here. And obviously, at those luxury or fine dining locations you would be spending double the amount and getting half the taste. In fact, there is a good amount of learning also at Sanadige along with having sumptuous food. Like the different between Mangalorean Appam and the regular Kerala Appam. Former is quite thicker than the latter. Also, you get to know the actual names of various sea fish variants that they serve here. In drinks, my top two would be Ginger Coconut Water and Filter Coffee. In starters, we had Paneer Ghee Roast, Mutton Sukka, Fish Rawa Fry, and Butter Pepper Garlic Yetti.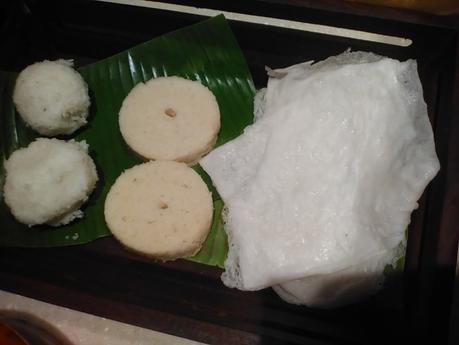 Sanadige Brings Absolute Authentic Food
Sanadige having a specialty in Seafood doesn't mean their vegetarian dishes are less in any aspect. In fact, every dish is unique and it will be foolish to compare one to the other. All are fantastic. Before starters, we had Yummy Prawn Soup. Well, in starters, Paneer Ghee Roast is marvelous. Black burns on Golden Yellow Paneer pieces having a good tossing in Ghee during roasting make them awesome in taste and appearance. Mutton Sukka takes a back seat when I talk about Fish and Prawn dishes. Overall, all starters are fantastic. Only you have to decide as per your taste and mood what to order.  In the main course, we had Malabar Fish Curry, Kori Kundapuri (A chicken specialty from Kundapur in South Karnataka), and Vegetable Stew. All go well with Sanadige Bread Basket. But don't forget to order Kerala Parantha separately.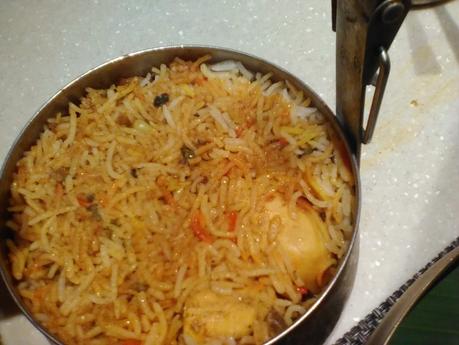 Chicken Biryani at Sanadige is a treat. Elaneer Payasam is the best in desserts. Overall, Sanadige is a fantastic dining experience.  The restaurant belongs to massive MRG group.