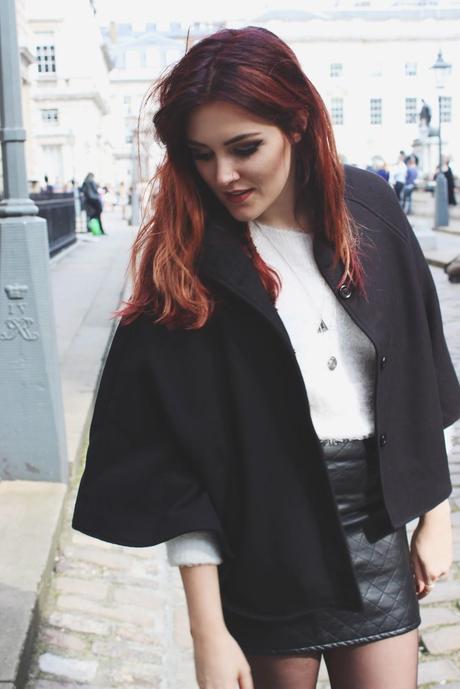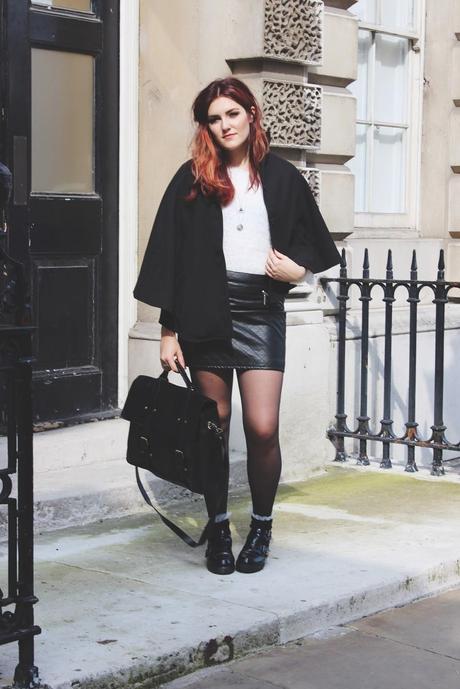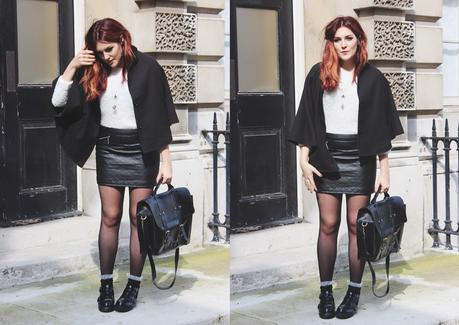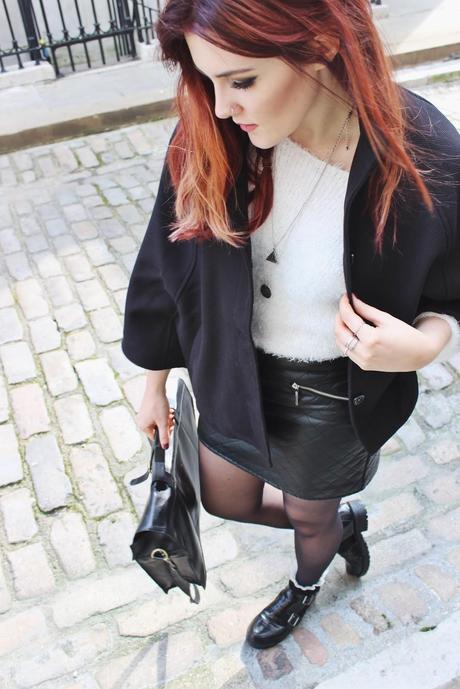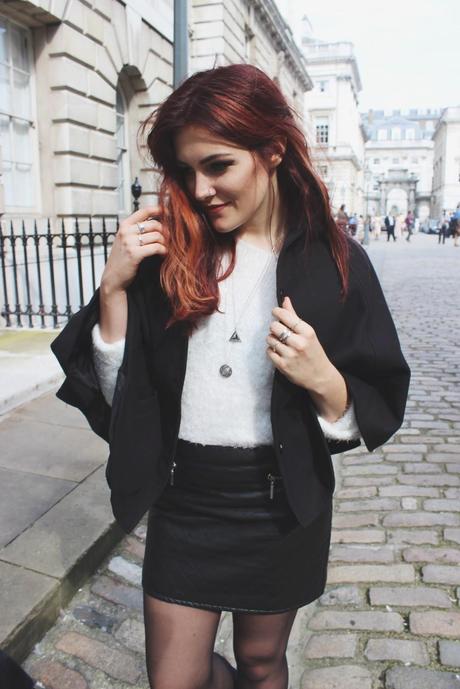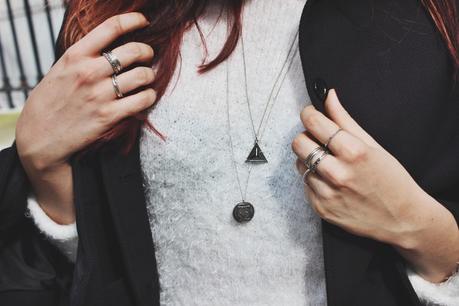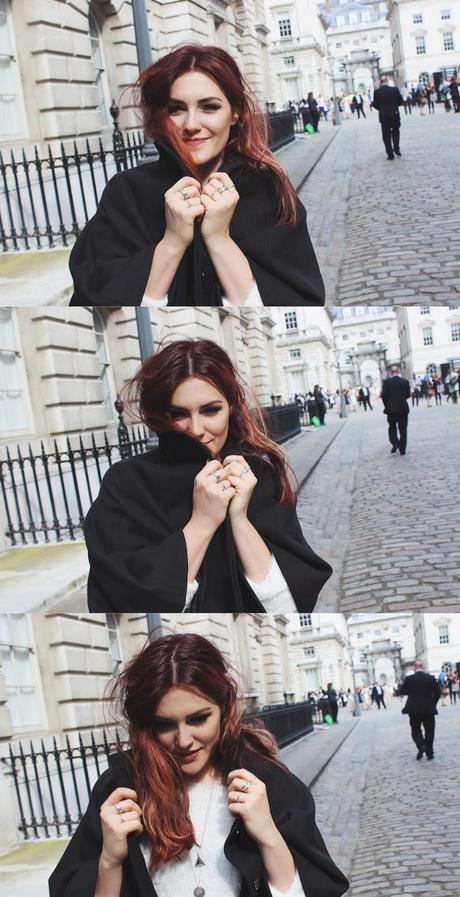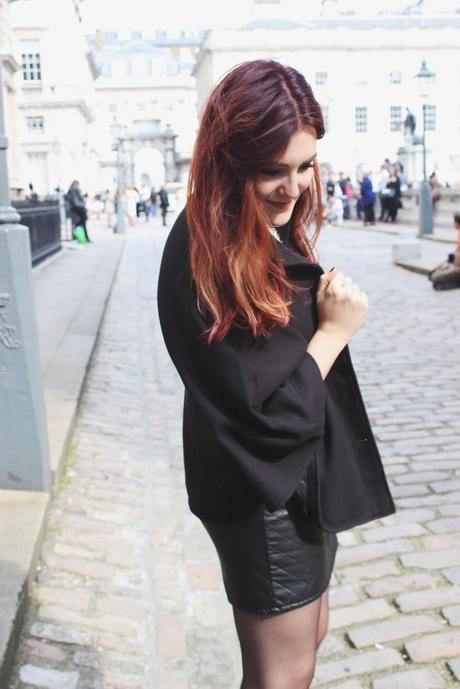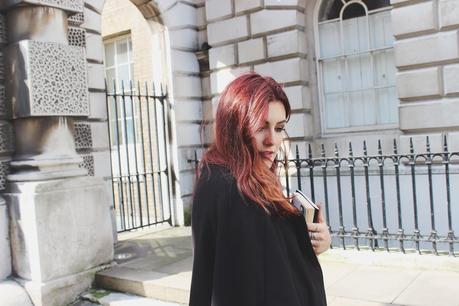 White Fluffy Jumper - H&M*Cape - H&M*Leather Zip Skirt - H&M*
Silver Necklace & Rings - H&M*
There's something truly magical about Autumn.
With the remnants of an Indian summer trickling through into golden afternoons and candlelit garden parties which stretch way into the wee hours, the twinklings of a morning chill signify an introduction of thick cosy jumpers, cascading layers and humble earthy tones to match the delicately curling leaves as they begin their annual departure from the season.
September also brings another tradition - Back to school.
The dormant academies and institutions of summer now become bustling with life and excitement once more, as the desire to learn, collaborate and explore swirls in a tantalising mixture of creative curiosity among fertile eager minds. Here, the building blocks of character are found; the books that will go on to become firm lifetime favourites, the illuminating conversations that will become truly unforgettable, the teachers and mentors that will forever be remembered as having changed your life.
And most of all, the autumn symbolises a transition.
As the landscape and climate begin to change, whether returning for a new school year or taking that first plunge into University as a first-year, the autumn brings with it a sense of resounding promise of something new, a chance to turn it all around, a fresh opportunity to immerse yourself in knowledge, experience and discovery, and to become the person you've always wanted to be.