Please post your favourite picture of yourself from 2013, self-portrait or otherwise!
When I was a kid I hated having my picture taken. My mother has oodles of pictures of me in the 3-5 year old stage, little arms crossed, head down, scowl on my face. I don't know what it was back then, but it took me a long while (probably about 20 or so years?) until I stopped having a real issue. Granted, as I got older the crossed arms and furrowed brow went away, but I also had a tendency to hide my body behind people. I used being tall to my advantage, as I generally ended up behind everyone else. I've noticed over the years that I've even stopped doing that (unless it was a big group shot…then yeah, I'm going to be in the back or you won't see anyone over my 6'1″ happy ass.) For whatever reason I've started putting myself in front of things…crowds, cameras, what have you. It's been a good thing.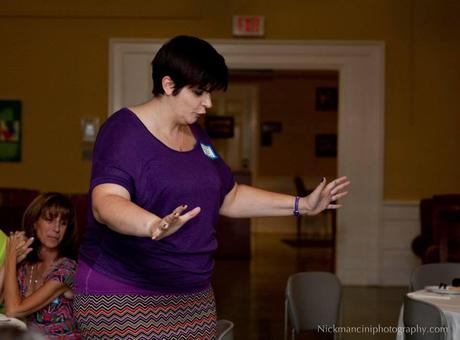 I believe I'm talking about penis models here.
I have also find that I like to be silly from time to time. This is also not something I would consider a norm for me.
But my favorite 'selfie' isn't even of my face. It's a space of vulnerability and gratitude. In this particular picture, the post says
"Thought of the day…I was in the shower and decided I was going to wear a dress to school today. Not my typical longer dress, but a short one that would hit at or above my knee. This may not seem like a big deal, and it really isn't, but it is a step for me in being appreciative of my body, whether or not I like how it looks. I have thick legs..it's where I carry a good portion of my weight, and I liken them tree trunks sometimes. But…when I flex, there is a considerable amount of muscle there (thanks, #legday) These legs have carried me at my heaviest, my lowest, and everywhere in between. How can I not be #thankful for that gift? Yes, sometimes they hurt, and they aren't the prettiest, but there's been a lot of abuse on my part. Right now, I just need to say thanks and work to treat them better."