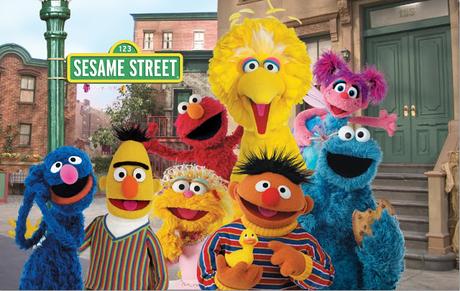 There's nothing quite like watching your children enjoy the same things that you loved as a child.
Over recent months I have introduced my 3 year old son to son of my favorite books from childhood such as Funny Bones and Meg & Mog, some favorite songs such as The Music Man and Ghostbusters and some favorite TV shows such as Button Moon and Trap Door...all of which he loves just as much as I did!
But watching old TV shows can be a bit irritating sometimes...the quality of the regurgitated VHS copies streamed through YouTube aren't usually great, and sometimes the TV shows can seem perhaps a little bit too....80's?!
So wouldn't the perfect solution be for some of our favorite tv shows from childhood to be brought and freshened up for a new audience?
Well...that's exactly what has happened with Sesame Street!
Starting November 7th on Cartoonito, Sesame Street will be back on our screens! All the old favourites such as Big Bird and Cookie Monster will be there, and there'll be a whole host of fresh new celebrities taking part too including Alan Cummings and Ne-Yo.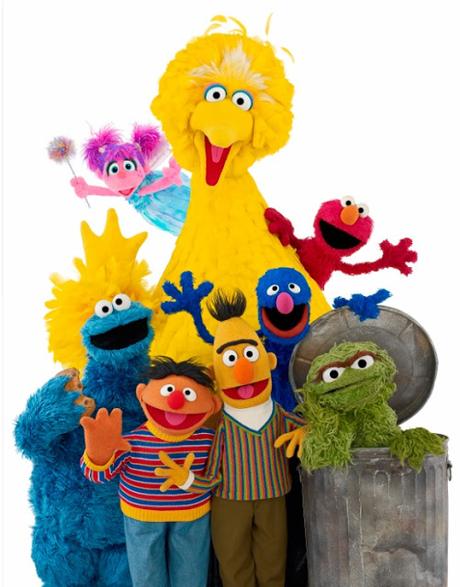 Sesame Street Facts and Figures
* Why the name Sesame Street? After a long search for a catchy name, one of the show's writers suggested "Sesame Street." The word "sesame," an allusion to the fabled command from The Arabian Nights, "Open, Sesame!," suggested excitement and adventure. Since the show was set in an urban street scene, "Sesame Street" seemed an ideal combination
* Sesame Street is the longest running children's show and has won nine Grammy Awards, 159 Emmys to date and a Lifetime Achievement Emmy Award - the most for any television show in history
* There have been over 500 celebrity visitors to Sesame Street including David Beckham, Ricky Gervais, The Simpsons, Nina Simone, Michael Jackson, Superman, Prince, Lady Gaga, C-3PO, R2-D2 and Katy Perry
* All of the Sesame Street Muppets™ have four fingers, except Cookie Monster, who has five
* Although Big Bird is a curious 6-year old and Oscar is a Grouch, the two are identical on the inside. At age 80, Carroll Spinney has been both characters since 1969
Take a look at the trailer below!

We will certainly be tuning in to Sesame Street at 4pm on November 7th over on Cartoonito...Will you?
If you enjoy my blog, please consider following me on Bloglovin'