I've been hearing a lot of good things about collagen drinks and how it can make a huge difference to the skin. I was even tempted to buy online but I gave it a pass that time as I'm also having second thoughts with the authenticity of the items specially that it's being sold only on the web. Then finally, the long wait is over! Shiseido, being known as a world leader in cosmetics and advanced skin technology, now brings here the Shiseido The Collagen Drink!
I feel honored to be invited and witness the official launch of Shiseido The Collagen together with the reveal of their current celebrity endorser, Anne Curtis-Smith!
My event buddies! We are so excited to try the Shiseido collagen drink!
So what does Shiseido The Collagen Drink can do to your skin?
Lingonberries are powerful antioxidants. It's great for both inside and outside of the skin. It's a superfruit that contains plant chemicals called polyphenols. Other benefits would be and sensitivity, anti-inflammatory, promotes tissue regeneration, rehydration, and glowing skin.
AMLA (Indian Gooseberry) is known for its good effect on both hair and skin such as:
✔ Vitamin C and Antioxidants help lighten skin complexion and reveal natural glow of the skin
✔ Regular intake can make your skin look youthful due to its anti-aging effects
✔ Amla is also a great exfoliating and cleansing agent
✔ Reduces pigmentation
✔ Has special brightening effect on the skin
✔ Indian gooseberry purifies the blood and fights microorganisms, thus it can also treat acne and pimples
✔ Help restore soft and firm skin, prevents sagging
✔ Indian gooseberry has healing properties and helps repair damaged tissues
Other ingredients are:
Vitamin C, B2, B6, E, Royal Jelly, low molecular weight fish collagen, hyaluronic acid, ceramide, GABA, Ornithine, Moisture peptide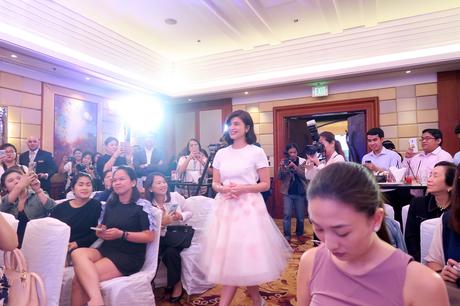 Welcoming Anne Curtis-Smith as the new face / ambassadress forr Shiseido The Collagen Drink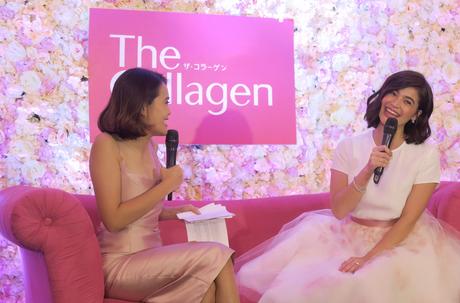 Fun facts about Anne Curtis:
~ Favorite Disney Princess: The Little Mermaid
~ Favorite Book: The Giving Tree
~ Beauty Icon: Audrey Hepburn
~ Favorite place in the world: Paris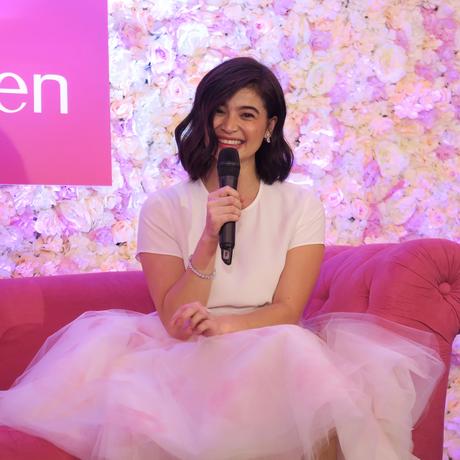 She also shares some of her beauty secrets like, she never forget to remove her makeup before going to bed, get enough sleep, and of course drink Shiseido Collagen every day.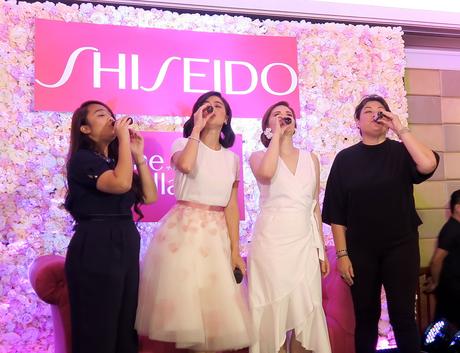 Cheers!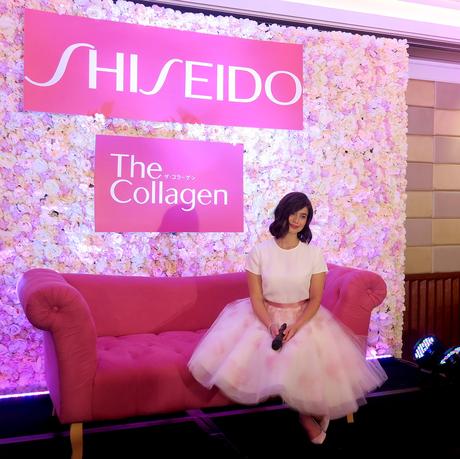 Anne is the perfect face for the this brand and product especially now that she's getting married really soon, having youthful and glowing skin will help a lot!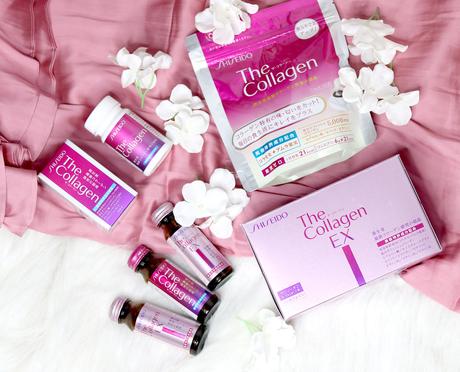 Shiseido The Collagen products are now available in Mercury Drug outlets and Watsons nationwide!
The Collagen Drink 50ml (Bottle) P229.50
Collagen EX Drink 50ml (Bottle) P254.50
The Collagen Powder 126g P2,499.50
The Collagen Tablet 126 tabs (Bottle) P3,499.50
Collagen EX Table (Bottle) P6,799.50
#ShiseidoTheCollagen