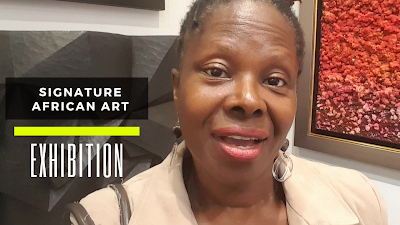 Signature African Art Gallery - Mayfair, London
I was recently invited to attend an exhibition at the Signature African Art Gallery in London Mayfair.  There was some great work on display and new work is added on a regular basis.  They represent artists from West Africa.  More and more I have been draw to sculpture, and I really love the mixed media work on display, but all the work was fantastic.
If you are in the neighborhood check them out.  You can also check out their website HERE and look at the artists that they represent - such a wealth of talent.
Have a look at the video I created below, I had a lovely time viewing the work, it would have been lovely to meet some of the artists, but that is for another time.  The video will give you a sneak peek at some of the work.
Stay blessed and be a blessing