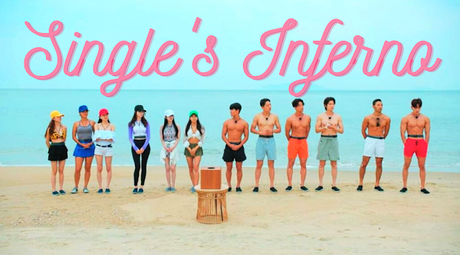 Have you watched the latest Single's Inferno? It is the newest South Korean's reality tv dating show from Netflix. I never thought that I would be so hook with it. I have waiting for it every week for new episodes.
All of the contestants are single, they are all ready to mingle. They will all stay in the "Inferno Island", it is a desert island where the feelings are developed and challenges are given, while in "Paradise" the contestant will choose a person to have a date in a hotel overnight. Not just a simple hotel, it is an extravagant hotel with your private rooms, pools, jacuzzi and a lot more. They will only stay in the island or paradise for 9 days with the hope of finding a new love.
I have watched a few reality tv dating show, I can say I can compare it to Too Hot Too Handle but in a conservative version. Because Koreans have a conservative culture than the western reality tv dating show. I also love how Korean's host the reality tv dating show with the commentary, it is just like any Korean variety shows. It feels like they are also watching with us and voicing out their thoughts.
Moving forward, the contestants are all good looking and sexy. I am not so used to "MACHO" image with Korean men but they are really 0% fat. Oh la la! The abs, the biceps, the chiseled jaws, I forgot I have a husband. Hahahahah kiddin. I love you hun! Mostly, in the Kdramas they are mostly boy-next-door image. For the ladies, wow! They are all sexy and I am not also used to Korean ladies having revealing clothes like wearing 2-piece swim suit.
I love the anticipation they leave the audience wanting to have moreeee. The twist they give to the show was good. They keep it interesting. The only thing that they don't have was the life after the reality show. They don't have an update. No interviews or what. I was used to reunions and clearing things out just like in the western reality tv show. It made me stalk all the contestant in their social media especially in Instagram. I was so obsessed to who end up together as a couple in the real world. However, NADA! If I learn something from them, don't worry I will keep you posted. *wink wink*
I will give them... 4.5 stars (-.5 because no update after reality show)
Who are your favorite couple/s? Comment down below. I want to know.