Sleep My Valley By Ruth Netzer is a family autobiography. The book has four parts. These are The Beginning, Afterwards, The Middle, and The End. The names of the parts suggest how the autobiography goes in a very interesting manner. You will find few Hebrew words in the book that you need to understand so as to get the beauty of the story. The Kibbutz is a community in Israel primarily having a focus on agriculture. The first Kibbutz that we recall is Degania that came into existence in 1909. Well, coming back to the story. The story revolves around the author during her childhood and her journey of life thereafter. In fact, she had quite a painful childhood. Imagine the pain a 15-year-old child undergoes facing the divorce of her parents. She was the only child in the kibbutz. Loneliness was part and parcel of her whole life.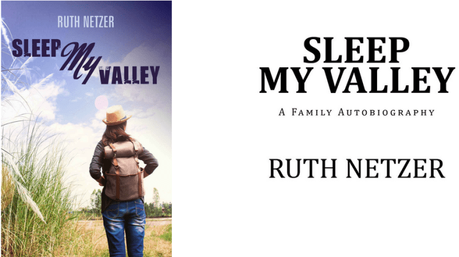 Sleep My Valley is another treat from Ruth Netzer after Kaddish to My Parents and Other Poems. The autobiography is as heart-touching as were her poems. Both the books reflect pain and loneliness. Ruth's parents were not having a healthy relationship. While Ruth's mother had a troubled youth, her father was suffering from depression. This leads to their divorce when Ruth is only 15. I would call it a journey of a puzzled childhood to a spiritual quest where Ruth establishes a personal connection with God to get the answers of all pains and sufferings of her life. This connection brings forth a poet, writer, and dreamer in Ruth. Despite all these sufferings and pains, Ruth craves for a more meaningful life. That could help her heal her wounds on her sou, heart, and mind. The Appendix of this book has a fabulous collection of Ruth's family photographs.
Sleep My Valley Is a Journey of Pains To Healings
Sleep My Valley by Ruth Netzer is an emotional journey of pains and sufferings thus evolving to a self-healing spectrum.