If you live in a small home, you know the struggle of trying to find enough storage space. It can be frustrating to constantly feel like you're living in a cluttered space. But there are some clever ways to create more storage space in your home, even if it's small. In this article, we'll give you six clever ways to create space in your home. From using vertical space to decluttering, these tips will help you make the most of your small space.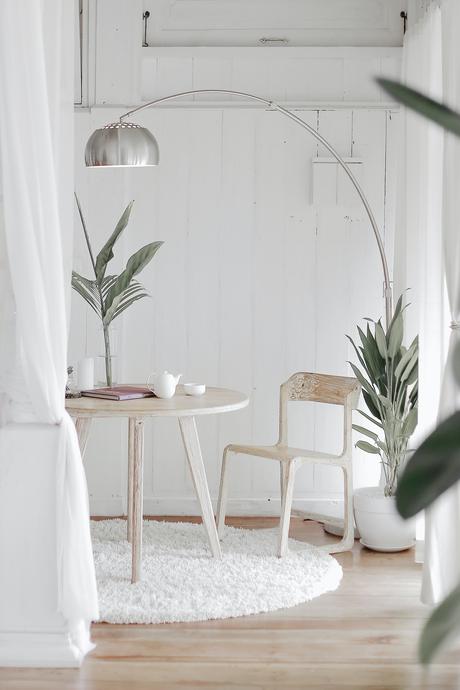 Use vertical space
If you have a small home, you'll want to take advantage of vertical space. You can do this with the help of a bookshelf. By selecting a bookshelf with adjustable shelves, you can free up extra space on your floor. You can also install shelves above your head – this is a great way to store items out of sight in your bathroom or kitchen. If you have a large item that you're currently unable to fit, consider storing it in a storage unit. Many storage units offer month-to-month rental options, which can be especially helpful if you're going through a transition period. Another way to take advantage of vertical space is with a loft bed. A loft bed is a great option if you have kids, college students, or a home office that you'd like to be able to utilise the space underneath.
Declutter
The number one way to create more space in your home is to declutter. This includes getting rid of the items that you don't use, need, or even like. Start by organising the items that you already have. This can help you see what you actually have, which will make it easier to decide what you don't need. After you've decluttered and organised what you have, you can decide what you need to buy to make your space more functional. When decluttering, it can be helpful to start with cupboards and drawers. This can help you focus on one area at a time, rather than trying to declutter your entire home at once. Once you've decluttered your cupboards, you can move on to the rest of the home. Start with the room that you use the most, and then move on to the less-used rooms. Remember that it's okay to let go of items you don't want – channel your inner Marie Kondo, it's important to only keep items that bring you joy.
Get creative with storage
One of the easiest ways to create more storage space is to get creative with the storage options you already have. If you have a dresser or a chest of drawers, you can add a few baskets to the drawers to create extra storage. If you have a bookshelf, you can add some bookshelves to the sides to create more storage space. You can also use other types of shelves – such as a wall-mounted shelf, or a bookshelf that sits on the floor. If you have a small kitchen, you may feel like you don't have enough storage space. There are a few ways you can fix this. Add some extra storage to your cabinets and you can use baskets to store non-perishable items. If you don't have cabinets, you can use a wall-mounted shelf. You can also use a small table to store things out of sight. Another great way to add extra storage to your kitchen is with a small island. This can be a great place to store pots and pans, and it can also be used as a surface to cook on. If your budget can stretch why not have a
conservatory extension
? These rooms can be so versatile and tailored to your family's needs, either extending the kitchen, adding a dining room, or even a playroom so the living room can be left toy free (the dream right?!). 
Use multipurpose furniture
If you're trying to find ways to maximize your space, you may want to look for multipurpose furniture. For example, a sofa table with drawers can double as storage and seating. A coffee table with storage is another great example. A secretary can be used for storage and for seating, and a bench can be used as both seating and a place to store items. 
Bifold doors
Bifold doors
are a reliable home improvement that offer a unique concertina style opening. This creates a seamless transition between indoor and outdoor space, creating a sense of spacious open plan living. The large, glazed panes also allow for an abundance of natural light, brightening your home and giving a light and airy feel. They're also energy efficient and available in a range of designs to suit any home.
Conclusion
Having a small home doesn't mean you can't find ways to maximise your space. These six tips for creating more storage space in your home are great for anyone who lives in a small home. From getting creative with storage to installing bifold doors in your home, there are plenty of ways to take advantage of the space you have.
K Elizabeth xoxox