Do you know a sick kid? There is a good chance if they are sick, they are probably treated at a Children's Miracle Network Hospital. It is a nation wide network of hospitals that have a special place, just for kids! In our area it is
Albany Medical Center
.  There is a great organization that harnesses the power of nerds together to raise money for kids. It's called
Extra-Life 
!  We game for 24 hours, we wii, we xbox, we rock band, and we play croquet! doesn't matter the game, it really is about all getting together for one day to pool all of our energy for sick kids out there.  We participated last year and raised over a $1200 for just our little team! Nationally though, together in all our awesome nerdy gamerdom we raised over $1.1 million! Hey that is a ton of money, and the best part is that it stays locally! We get to choose the hospital that it goes to. Fast forward to this year. With one less participant in our team we have already raised over $1400 and we set our goal to $1500. So would you kindly donate to us? We only ask that you give what you can, and we appreciate all that you give!
I want to share this from the extra-life site, it sums up why we do this. Now just imagine that this is happening to thousands and thousands of parents all over the world.
Friends,
As we all prepare for tomorrow's gaming, we wanted to share a bit about why we Extra Life.  If you are not familiar with why Extra Life began, it was because one guy met a kid that changed his life. You know that guy as Doc and the force that shaped his life was a little girl named Victoria (Tori) Enmon. Below is a letter from Tori's mom, Jo Ellen. When you're finding it hard to make another ask for donation,  when you're cursing your gaming system that just stalled out, or searching for your lost board-game pieces, remember why we play these games and raise these funds. We do this to change the lives of children. In one moment of time our world as we knew it was shattered, changed, and would never ever be the same. Our youngest daughter, Victoria was diagnosed with Acute Lymphoblastic Leukemia in January of 2004. She was only 11 ½ years old and in the 6th grade. There are not enough words that I could put on this page to tell you how difficult as a parent that is to hear – YOUR CHILD HAS CANCER!  We were completely devastated. We started thinking "how, why, what"…. And yet even as I type this, we do not know the answers to those questions. Our daughter Victoria had grown up desiring to be a cheerleader. She took gymnastics and was on a traveling gymnastic team, even completing in the junior Olympics in 2003. She was the picture of health and athleticism.  She excelled academically at school and was a constant source of entertainment and laughter at our house!! The story progresses with one young girl growing up and knowing words like chemo, radiation, methotrexate, and could read her blood reports backwards and forward. She had countless blood transfusions, MRI's, CAT scans, x-rays, ports and IV's. She was hospitalized for months at a time at Texas Children's Hospital in Houston, Texas about 120 miles from our home. Each time that she was hospitalized, she was the child that was up and encouraging other children with their illnesses. She never met a stranger or a doctor that she didn't like.  Throughout all of her battles – she was always smiling. Victoria passed away on January 21, 2008 at the age of 15. This year my  personal  goal is simply an amount that equals the days that it has been since Victoria passed away. I can tell you today, that each day that she has been gone has created a hole in our hearts that is very deep. We miss her each and everyday. We struggle each day and take each moment one at a time. We appreciate each and every one of you that supports Extra Life. Supporting this great cause means that perhaps one day there will be a cure for all childhood illnesses.  Thank you for your continued support of me and our family as we continue to support Victoria's greatest legacy – helping others! Jo Ellen Enmon (Mom) 

Keep up the great work. Share why you Extra Life and keep asking for those donations; don't stop until you've hit your goal. Ask others to support you as you raise funds so that no child will be turned away from lifesaving care. Be a Hero.

For The Kids (FTK!),

Team Extra Life @ExtraLife4Kids

Children's Miracle Network Hospitals @cmnhospitals
So please visit my page and give, every little bit counts!  Thanks!!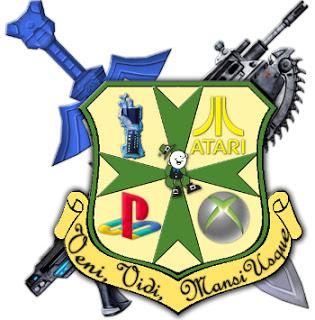 Give a donation to our team!!