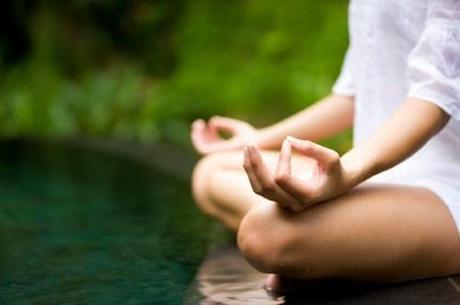 Source: crushculdesac.tumblr.com via Jane on Pinterest
Well hello everyone! I've been a bit MIA this week, haven't I? Opening
Planet Joy
 has been utterly absorbing and such fun, although tiring. It's only Day Two of that little caper and I'm still finding my stride, learning on the job. I've been overwhelmed by the outpouring of support from you fabulous Planetarians - thankyou, most sincerely. I'm pinching myself.
And you know what? It feels so good.
Apart from earning some income to keep Planet Baby running, it's giving me focus, a purpose and an outlet for my creativity, all at the same time.
So for tonight's soul food, I've chosen another 
quotation
by the Jamaican mystic, Anthony Paul Moo-Young (known as 
Mooji)
, born in 
1954.
Find that place

 
which is effortlessly

 
at rest within itself.

 
Be there—be one with that.
I haven't been in 'that place' for quite some time now. And I'm loving the view.
Tell me, have you found that sweet spot in life yet? Or is finding it still a work-in-progress? I can't wait to hear your ideas.