If you love fairytale and anything fancy and princess-y then you should check Nina Ricci perfumes. I don't know if it's just me or you also remember the story of Snow White with their apple-shaped bottles which, each has its own story. They are perfect for younger women but they also have scents that even us adults would love. Then recently they released their newest addition to the fairy land, Les delices de Nina, a limited edition fragrance that is soon to be available in the market.
Before I share with you the pre-launch of Les delices de Nina, here are the other available Nina Ricci fragrances according to favorites.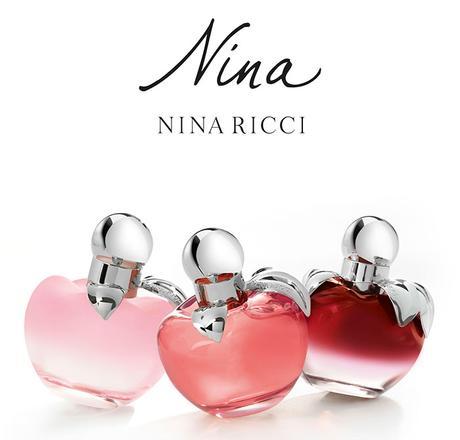 Nina Ricci Perfumes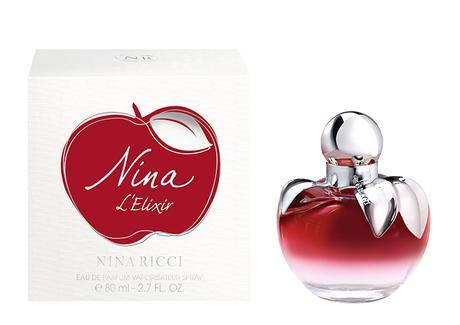 Nina L'Elixir
A sparkling sweet sensual fragrance for a modern girl entering her fairy love quest with a hint of impertinence.
Created last 2010, this fragrance gives a hint of sensuality and elegance.
I find it very suitable for my age and personality
Top: Caipirinha Lime – Calabrese Lemon
Heart: Red Toffee Apple – Sembac Jasmine – Red Berries
Base: White Cedar – Cotton Musk – Warm Amber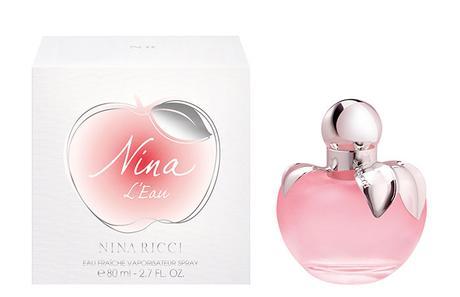 Nina L'Eau
Nina L'Eau is a white swirl. A fresh, fruity floral fragrance with frosted neroli, but also with gentle femininity of apple blossom, the voluptuousness of gardenia and the rounded notes of white musk.
I recommend this scent to younger ladies, if you're in middle school to college. The scent is very refreshing and suitable for everyday wear.
Top: Neroli
Heart: Gardenia
Base: White Musk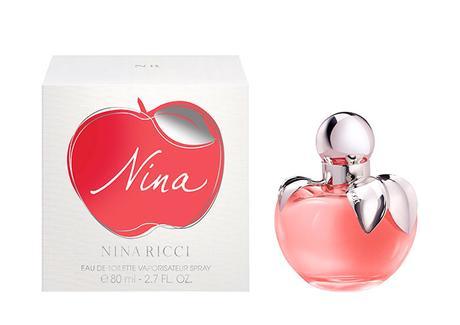 Nina
A sparkling sweet floral fragrance for a fresh and romantic modern girl living between dream and reality.
Top: Caipirinha Lime – Calabrese Lemon
Heart: Red Toffee Apple – Moonflower – Peony Petals
Base: White Cedar – Apple Tree Wood – Cotton Musk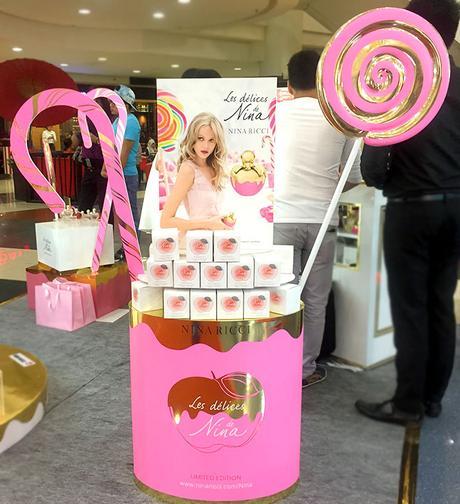 Then let's now welcome the newest fragrance, a limited edition, Les delices de Nina.
This latest scent is inspired by Nina's delightful fantasy with the sweetness of candies!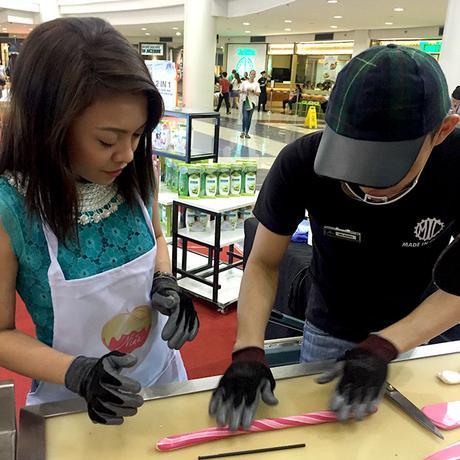 For the pre-launch, they partnered with Made in Candy Philippines and I was once again, a candy chef!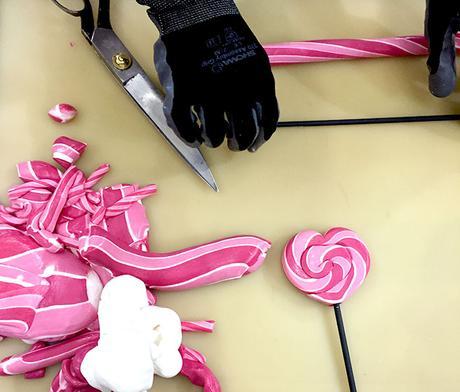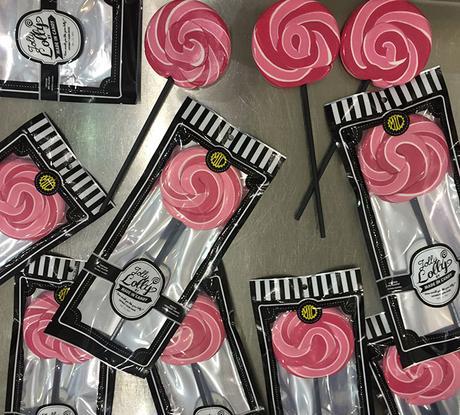 We made Jolly Lollies!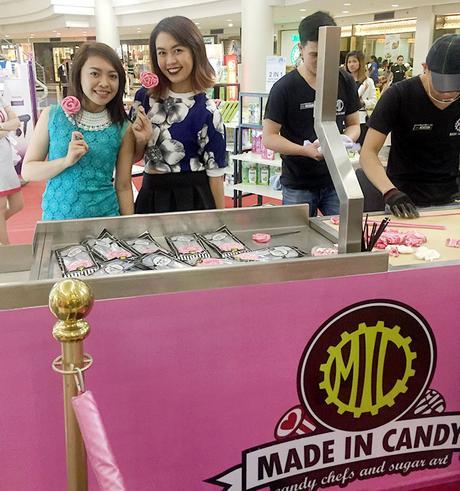 With Kim of kimpossiblygorgeous.com!

Thank you so much love for my photos!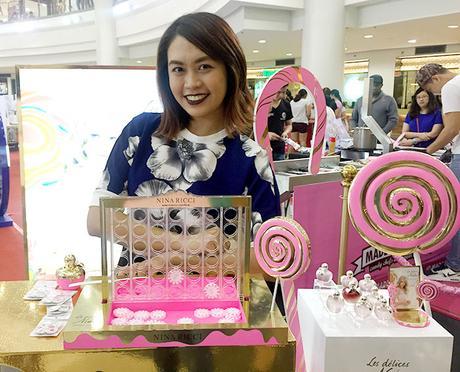 We played this game (sorry I forgot what is this called, please tell me if you know), and Kim won!
Okay, I'm really a jinx when it comes to games and even raffles *haha!*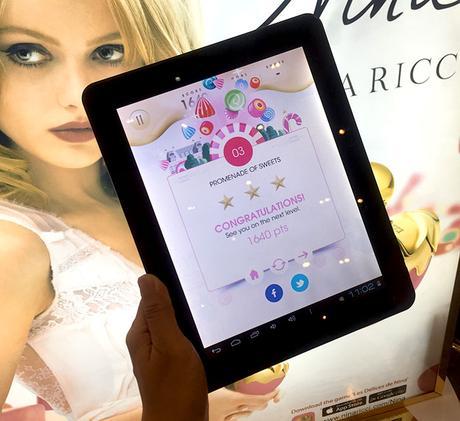 They also have a game app, available in Google Play Store and Apps Store!
Search for The Delices of Nina!
It's a fun game, with different levels to finish, and of course, it's pink and full of candies!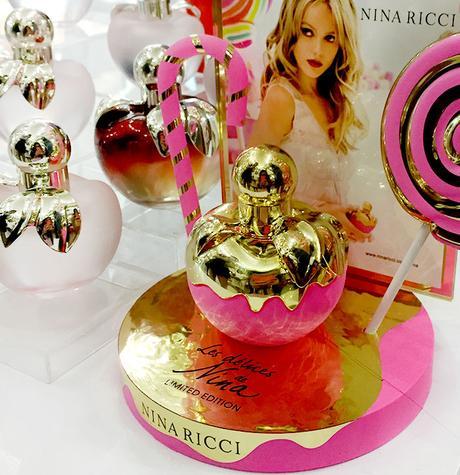 Nina Ricci "Les delices de Nina" – Limited Edition
Review and photos soon!
This fragrance will be out in the market by August 31st!
You may visit www.ninaricci.com/nina for more details.
Share your experience and thoughts with Nina Ricci Fragrances by using these hashtags:
#LesDelicesdeNinaPH #NinaRicciPH