This is my first time really doing a wine recommendation post for what to have for New Year's Eve.  I feel I'm finally at a stage where I can truly start recommending certain wines, and also feast your eyes on new varietals you might not be aware of.
For New Year's Eve, when the clock strikes Midnight, we run for that Champagne…. however, did you know that Champagne can only be coined champagne if it comes from "Champagne, France?"  Otherwise, another fun word for "bubbly" is a good sparkling wine.   Since being up in Wine Country I've found some local wineries that offer some great sparkly's that I want to share with you:
Before hitting the Sonoma/Napa Valley area one of my favorites comes directly out of Temecula Valley.  I know many of YOU are already fans of this one, and it's always a good go to when celebrating a special  occasion:
1) Wilson Creek's Almond Champagne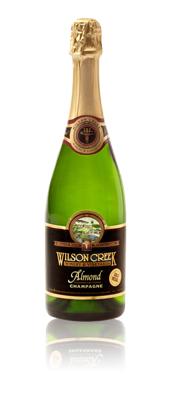 This is really a sparkling white wine with a dash of almond in it.  I've tried other varietals of Wilson Creek's, but this is the one I always go back to time and time again.  One of my favorites.
2) Gloria Ferrer Va di Vi
From my first visit a little over 2 years ago I have become a loyal fan of Gloria Ferrer.  Not only does their winery give a spectacular view over the Carneros estates, it's just a fun place to come and relax while sipping on your favorite bubbly.  One of my favorite varietals is none other than the Va di Vi.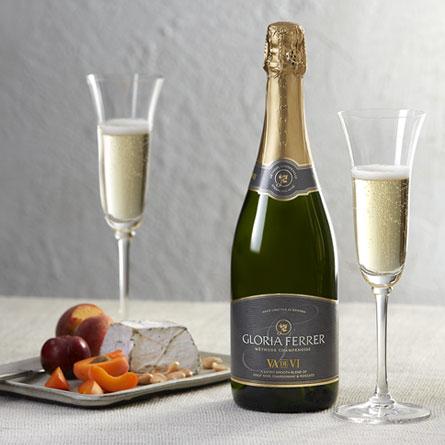 A mixture of Sonoma Valley Pinot Noir, Chadonnay and a touch of Moscato offers the perfect blend.  Capturing a very distinct style from Spain except with the use of grapes from Sonoma Valley.  Living life, a bit, on the wild side.
3) Schrambergs House of Sparkling Wine
A few months ago I ran across Schramberg's Sparkling Wines, and I instantly became a fan.  During this outing I only tried the Blanc de Noirs, a sparkling wine made from Pinot Noir grapes.  Literally, white on black, and by that taste, I only want to try more.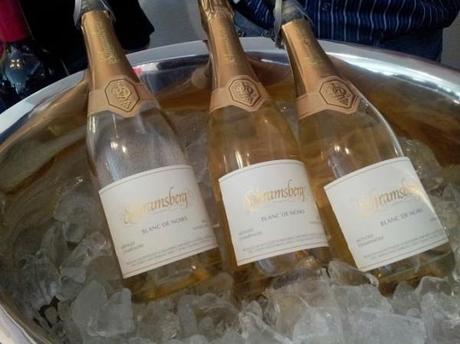 4) Domaine Carneros
When you book your trip to Napa or Sonoma, one winery on your must visit list should be Domaine Carneros.  This is a really stunner and truly stands out from others and they make it a fun experience when you do visit.  Recommendation is to make reservations before just stopping in though to get a true authentic tasting.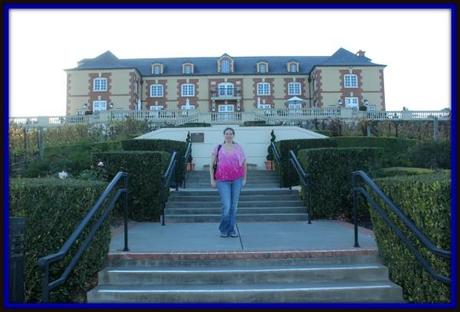 They make 3 Sparkling varietals: Brut, Brut Rose and Blanc de Blancs.  I am very keen on the Blanc de Blancs.
5) Korbel
Another popular name around the Sonoma County area is Korbel.  I'm sure MANY MANY of you have seen these varietals in the stores as you are looking for your sparkly for New Year's Eve.  One of the oldest American Sparkling Wines to date beginning in 1882.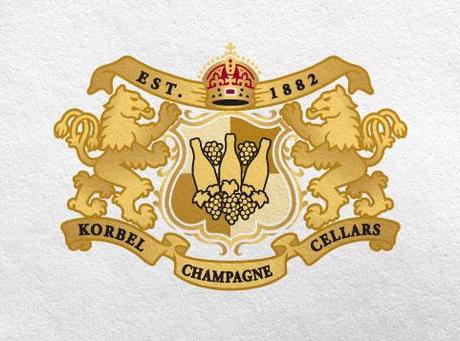 6) Francis Ford Coppola "Sofia"
I can't talk sparkling wines without bringing up the first wine I ever fell in love with.  The "Sofia" named after Francis Ford's daughter "Sofia Coppola."  This sparkling wine is a fun party-pleaser especially if you buy it in the mini cans, but even as the bottle, it comes wrapped up so beautifully.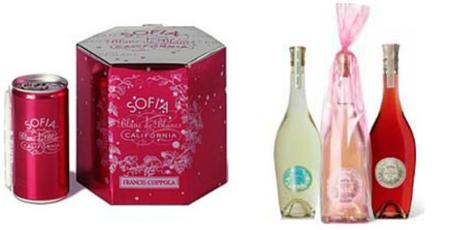 With it being so pretty and festive, this is a favorite for New Year's Eve celebrations!
7) Mumm Napa
And of course, Mumm Napa.  An iconic symbol whenever anyone thinks of the lovely Napa Valley.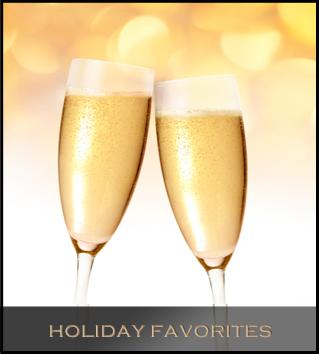 Definitely a holiday favorite for many this time of the year.  You won't be disappointed.
So, tell me, which will you be having for New Year's Eve celebrations?
Donate Now On Causora And Get Rewards!