I know, I'm terrible at blogging. I've gotten rather lazy about it (like many things) and if I wasn't putting it off I was forgetting it. But here I am now with a small roundup of some of the things I've finished in the past few months.
I'm going to start with my Skyrim quilt square. I meant to post some progress on this for the IHSW recently but…eh. Anyway, I have since finished and sent it! So, here's a picture.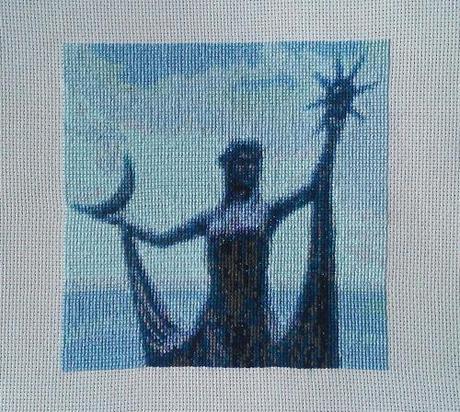 It was the only square I could manage this year unfortunately (due to my illness among other things), but I made several patterns for other people to use.
Now, a collection of my recent Sprite Stitch challenge entries.
March – Minimalism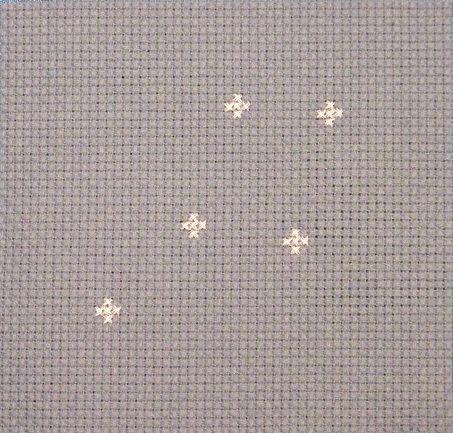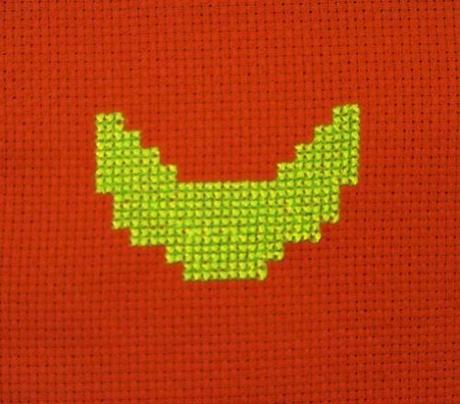 These are Ecco and Super Metroid. I went super minimalist with my two small entries. I really wanted to show how minimalist you could go – the Ecco one is the best example of that!
 
April – Sampler Stitch-A-Long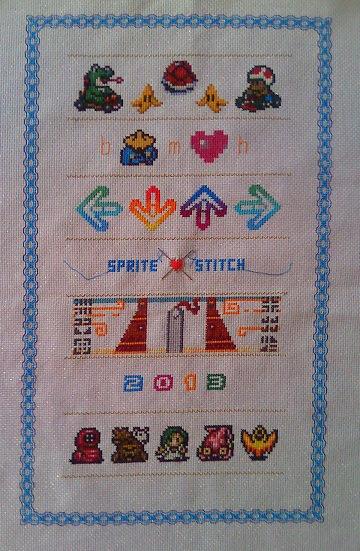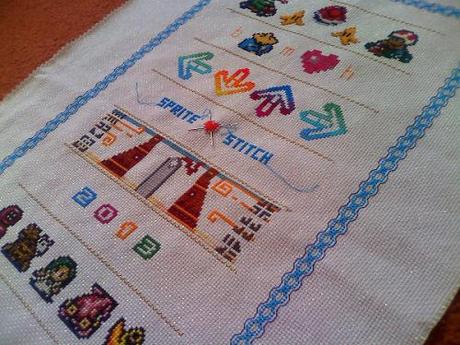 We had so much fun with this. We all designed bands, which were voted on – the top ten were put into my Hat and three were selected with Random magic. The last band was our own choice out of all the ones entered. I think we actually ended up with over 100 designs!
The final bands were: Super Mario Kart, DDR and Journey. We stitched one per week, and used any extra time to add borders and things. In the last week I chose a Mystic Quest band designed by merrywether, finished up my border and stitched personal things in between the bands. They sort of ended up as bands themselves! One of my favorite projects to do and it turned out nicely.

 
May – Black Mage Holiday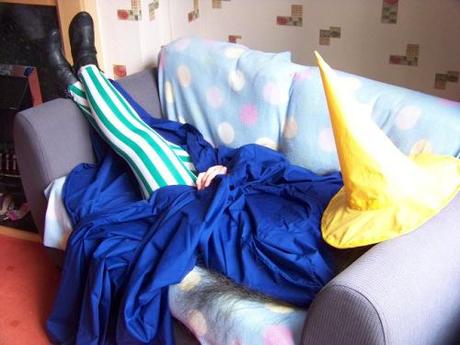 I left the challenge for May in the capable hands of my good friend starrley while I had a holiday, and the challenge was all about that. Where would a Black Mage go on holiday? What would s/he do? There were some awesome entries and I loved all of them. I wasn't planning to enter but at the end of the challenge I got dressed up in my Black Mage outfit (that I made for the FF concert back in November) and snoozed under my Hat. So, this is me on holiday!
June/July – Colouring Book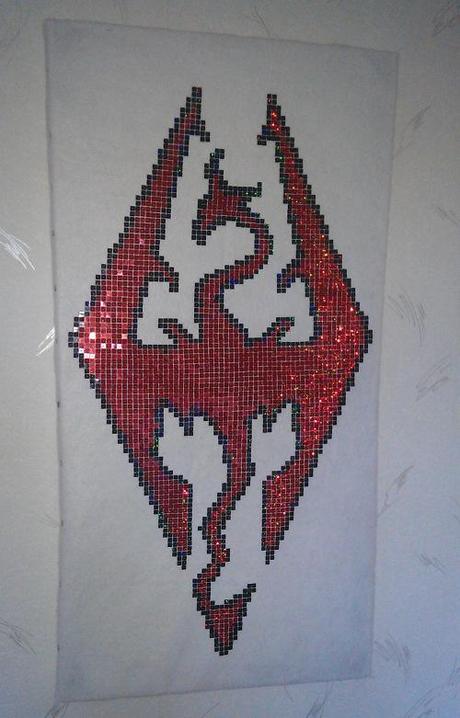 The main reason I took a "holiday" was to set up this challenge. It wasn't easy to get together a bunch of images and make them into outlines but I think I did alright. There were images from Zelda, Pokemon, Portal and more. I really wanted to do something different so I used the Akatosh symbol from Elder Scrolls and went mad with sequins. The result is what you see above. Over 2000 gloriously dazzling laser hologram sequins! Very fun to do, if somewhat fiddly when it comes to sewing them on, but I'd love to do more!
And that's it so far. The current challenge for August is all about bling, so if I have time I may whip something up. I have plenty of UFOs to pick up too! I also have to prepare for next month, when it's time again for the Mini Swap!

Thank you for reading (if you made it this far) and hopefully it won't be too long until my next post!