I thought that I might start to share a few recipes for meals that I've been cooking for Ethan lately with you all. They are actually all taken from various cookbooks, but I thought that perhaps they might be of some use to people looking for some baby-meal inspiration, particularly vegetarians, as all the meals I cook for Ethan are indeed meat free.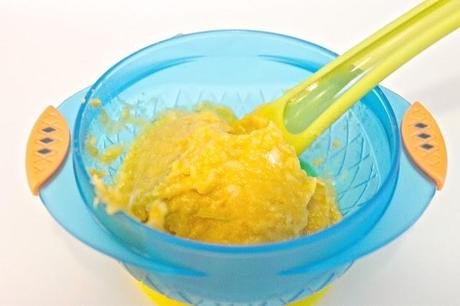 Cheesy leak, sweet potato and cauliflower
Taken from: Annabel Karmel 'Weaning'

Ingredients..
10g unsalted butter5cm piece of leak, sliced1/2 small sweet potato, peeled and diced (about 150g)250ml boiling water2 good sized cauliflower florets, cut into small pieces30g cheddar cheese, grated
Method..
1. Heat the butter in a pan and add the leak. Sauté gently until softened (about 3 minutes)
2. Add the sweet potato, pour over the boiling water, bring back to the boil, and cook for 5 minutes. Add the cauliflower, reduce the heat to moderate, cover, and continue to cook for another 5 minutes. 
3. Puree the contents of the pain in a food processor or with a hand blender together with the grated cheese.
4. Freeze in individual portions. Thaw overnight in the fridge or for 1-2 hours at room temperature, then microwave or reheat in a small pan until hot. Stir and allow to cool before serving. 
Offer as a lunch or dinner, with a drink such as cooled boiled water. I usually offer a dessert of a yoghurt like these petits filous or some mashed up banana.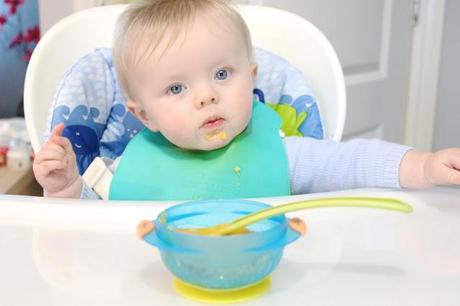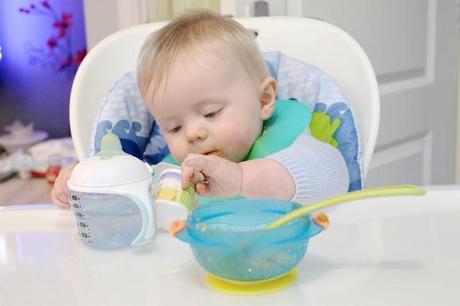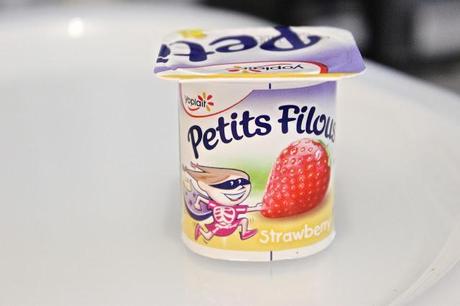 What meals do you like to cook for your baby?