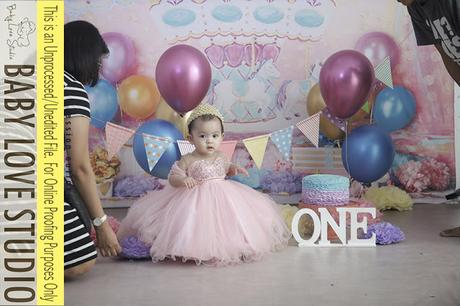 That's me being a stage-mom and fixing the gown of Stella.
Today, I am sharing with everyone the very raw and the unedited photos of my little one from Baby Love Studio. You will see here the assistants of the photographer, I was one of them at first. Then, I was replaced by Kuya. hahaha Check out the photos until the end.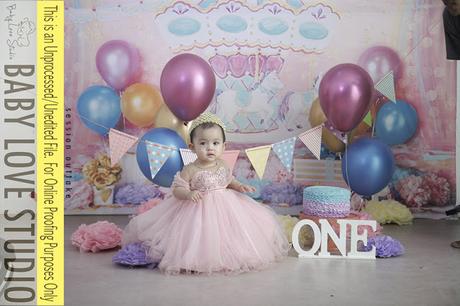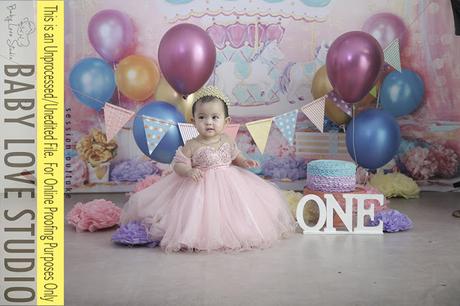 Parang may tumama sa fes ni bebe hahaha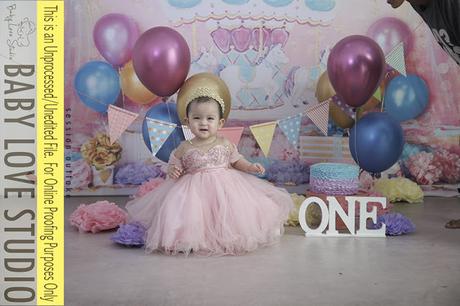 Naiiyak sya pero hindi full force, hiya sya sa ibang tao.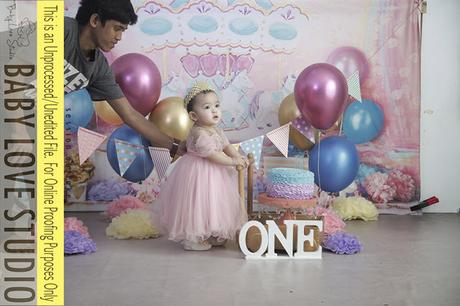 Here comes kuya, he's very helpful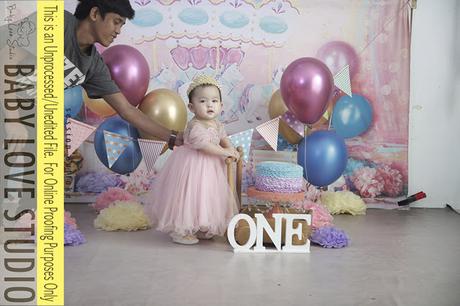 He helps my baby to stand.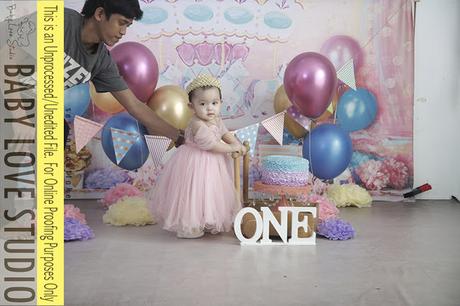 Stella is a little scared when it comes with walking or standing until now.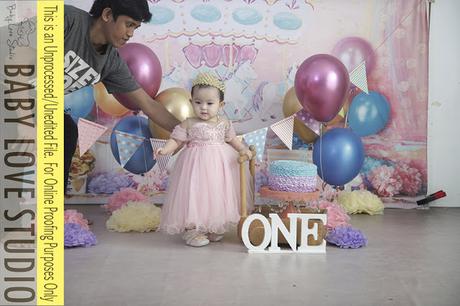 Looks like she is enjoying.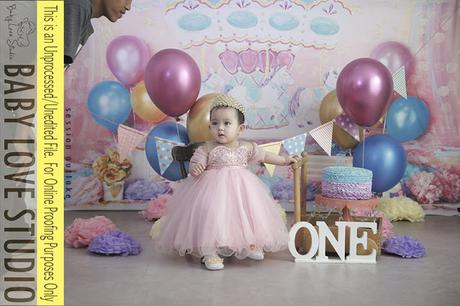 May nakitang kakaiba. Ano kaya yun?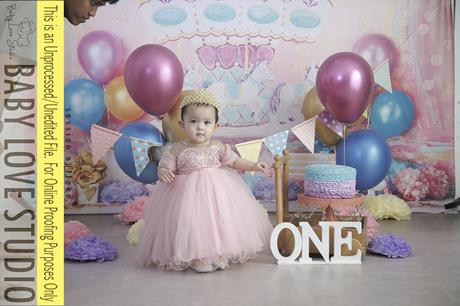 Baby suddenly stand. This was the time she was given a chair.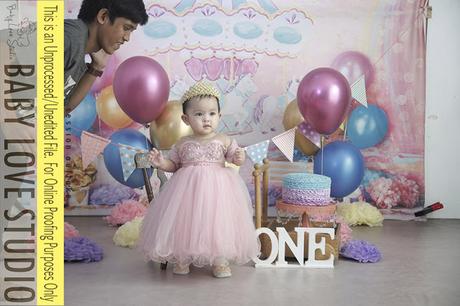 Look at Kuya, check nya kung kaya ni baby magstand on her on.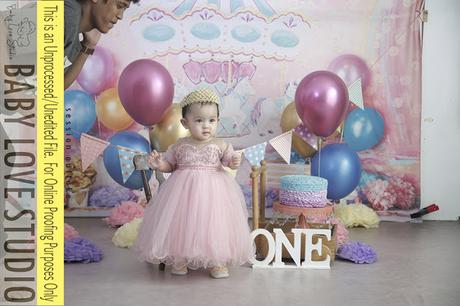 Si koya mukhang kabado. hehehe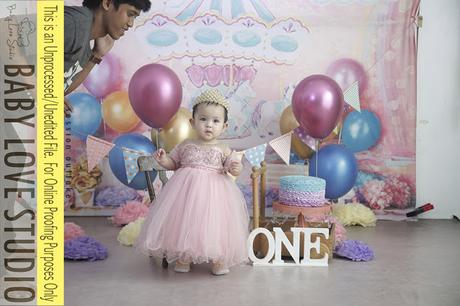 Pasway sway na si Stella.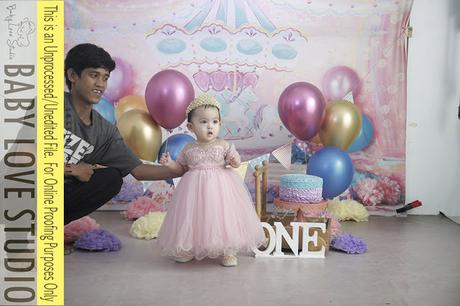 Hold na ni koya, kasi mukhang out of balance na si baby girl.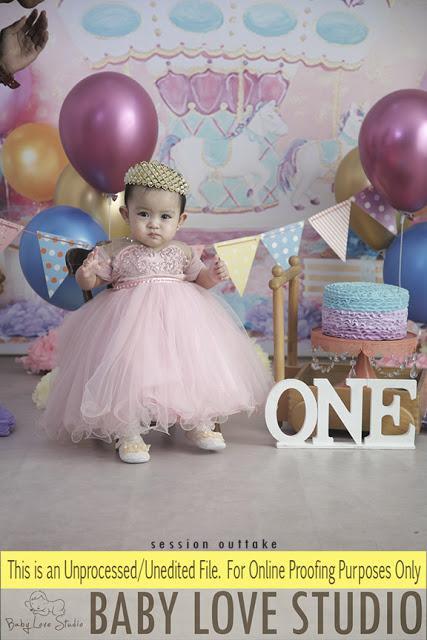 Binigyan namin ng foods. hahahahah Ayan. Chewing time.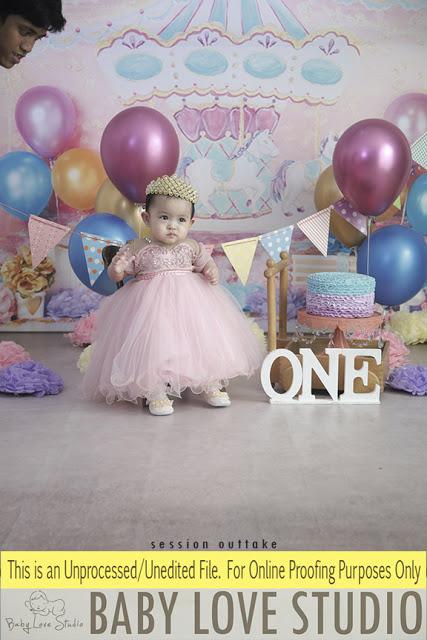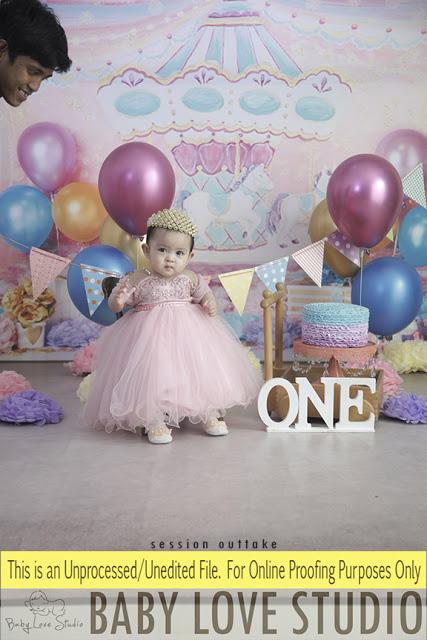 Visible pa din si koya sa frame, hangand dulo na yan. hahaha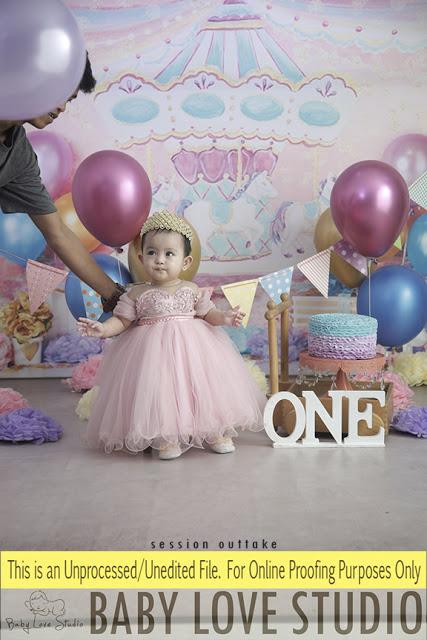 Matutumba ulit si baby. Hold ni koya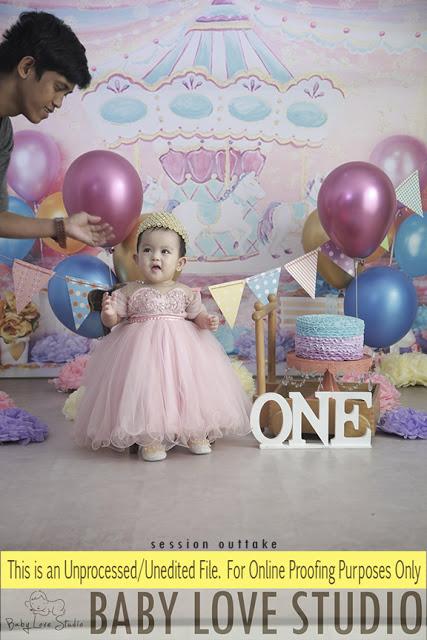 May sinasabi si chubs, buka bibig eh hahaha nahingi pa ng food.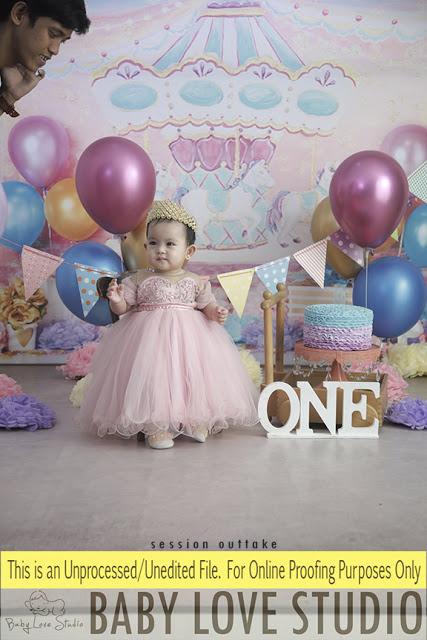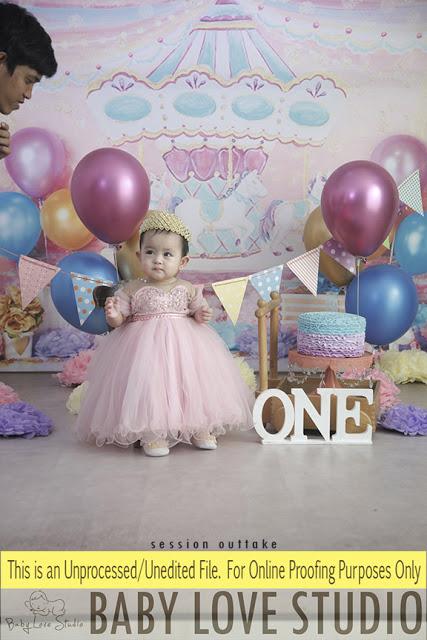 This was the time, the other kuya was dribbling the ball.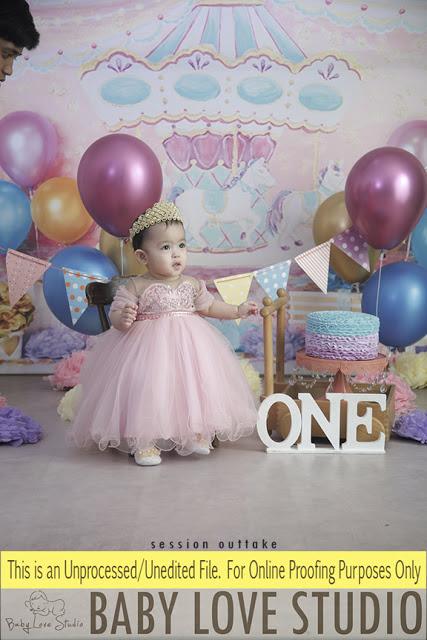 The other kuya is dribbling ball on the other side.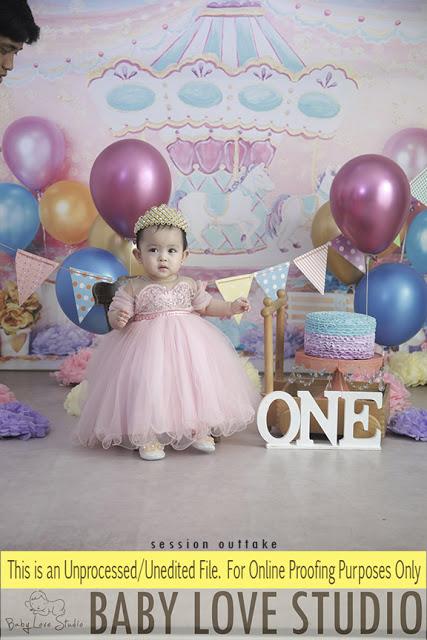 Nakita nyo, sa daming pictures. Walang emosyon masyado ang baby ko. hahaha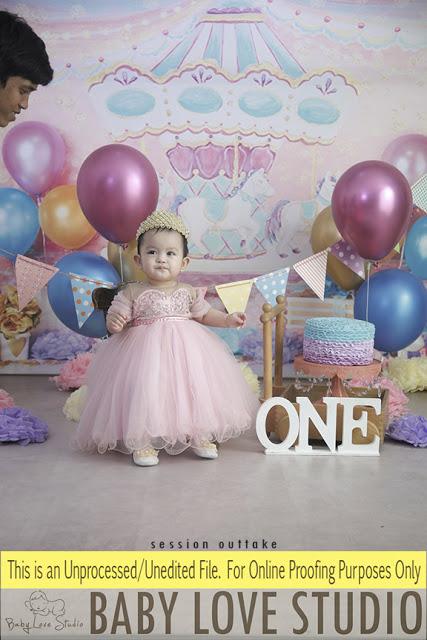 My balloon na pinakita un isang assistant at yan lang ang emotion ng baby.
Did you have a photoshoot with your baby too? Share the photo of your little one, comment them below. I want to see them. By the way, if you want to check, the previous post or review of Baby Love Studio. Click Here!