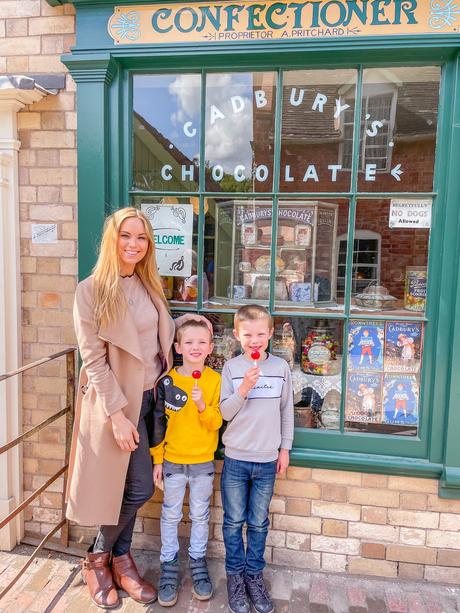 On Monday we were excitingly invited to visit the Ironbridge museums in Telford. There are actually ten different museums at Ironbridge, which are entered around the world famous iron bridge itself - the first ever bridge made of iron-cast, that sparked the beginning of bridges being made of iron. The town of Ironbridge is known as the birthplace of the industrial revolution and is a world heritage site and during our visit we really felt like we were stepping back in time, especially so at Blists Hill which is an open-air museum of everything Victorian! 
Walking into Blists Hill is like stepping into a completely Victorian town, all of the shops and buildings are set up just as they would have been in Victorian times and there's even a bank where you can change some of your money into old Victorian money which can be spent at the shops dotted around the town. I think this makes the experience even better and is such a great detail! The boys loved changing their money and found it so interesting. The staff around the town are dressed in Victorian dress and we even bumped into a Victorian policeman.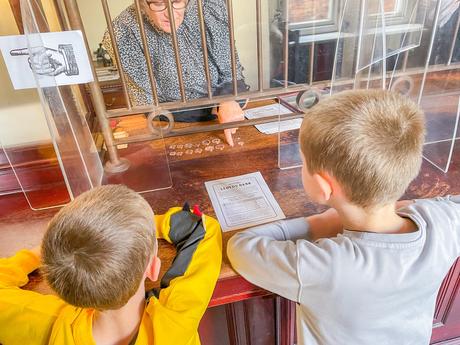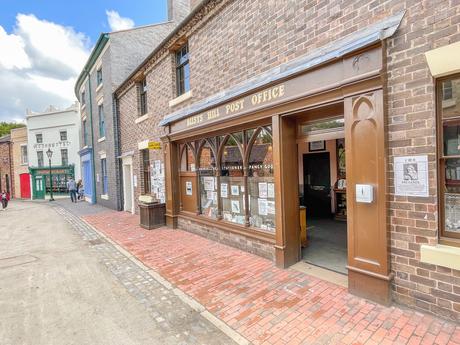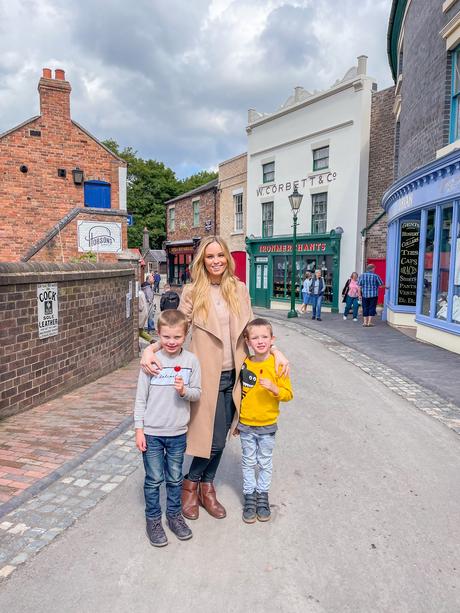 The boys couldn't wait to spend their victorian coins in the 19th century sweet shop, in fact we visited the sweet shop twice!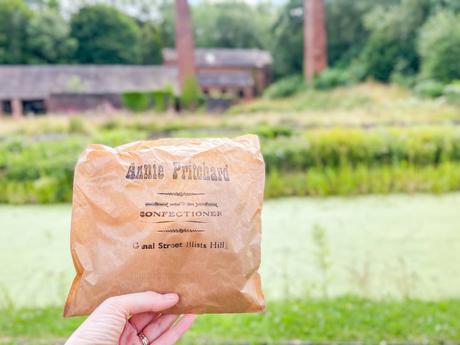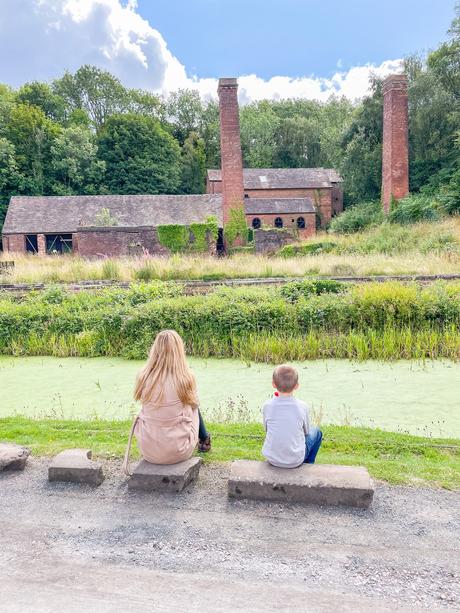 We also loved looking at all fo the old toys in the toy shop and seeing the old cameras in the photographers shop too! It was fascinating to walk around the town and think about how much things have changed in our modern times, and also note the things that have pretty much stayed the same. 
Something else that we loved at Blists Hill was the amusements and the victorian fairground. This again, felt like such a great touch, especially for younger guests. It was fun to have a go on the old amusements and see the Victorian carousel!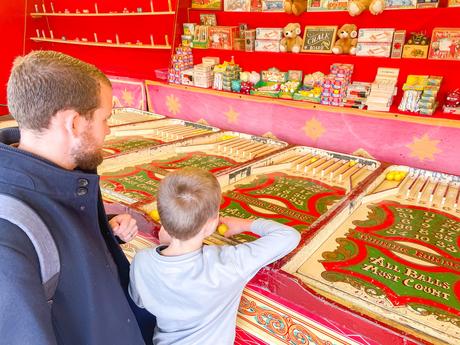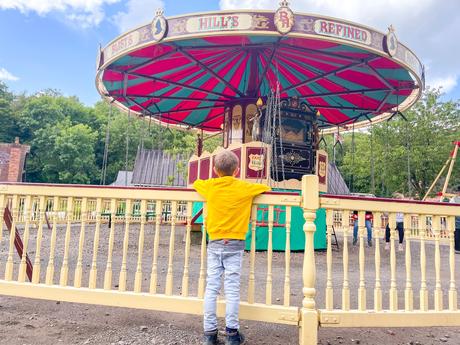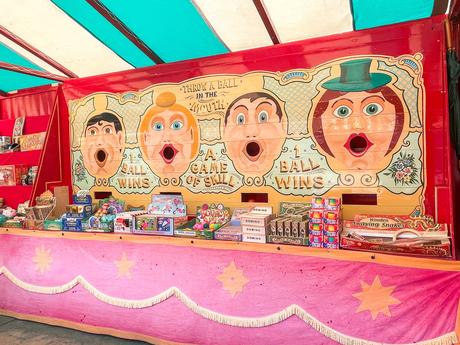 A new addition to Blists Hill is their new outdoor children's playground and we felt so fortunate to be able to be one of the first to visit, as it only opened this month! It is an absolutely amazing playground, Ethan and Logan could easily have spent all day there playing as there was so much to go on and do! The playground is built into the woodland and feels very much like a giant fun tree house! There are so many hidden slides, rooms and things to do within the playground. The boys also loved the zip line, the sand pit and the seesaw. There's even a big section for younger children too and a mini zip line for them! There are toilets there, somewhere to get an ice cream and a drink and lots of picnic benches dotted about and places for the parents to sit and watch the children. Nothing has been missed. My boys LOVED it!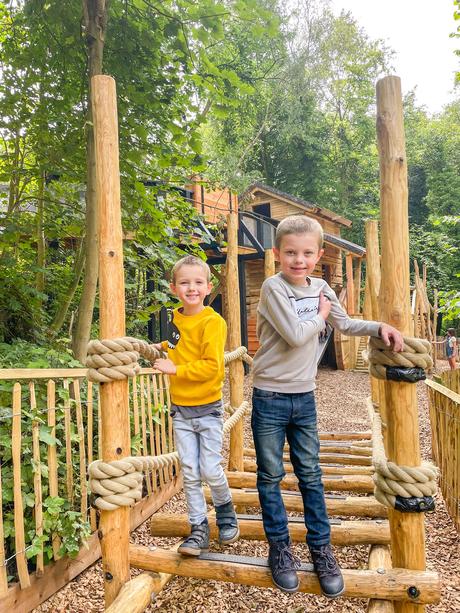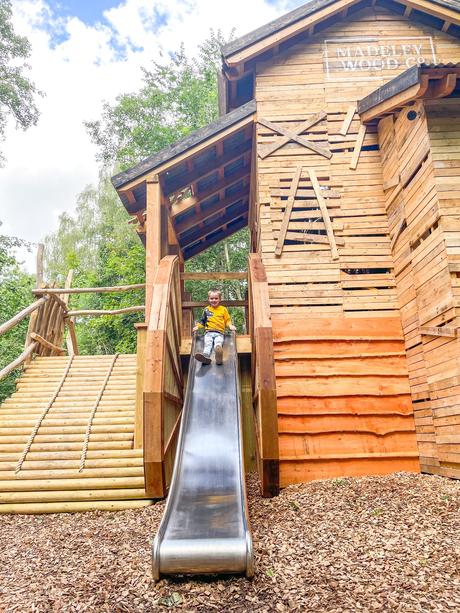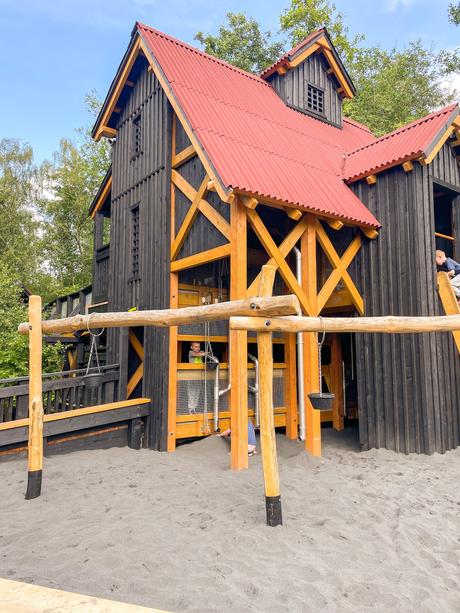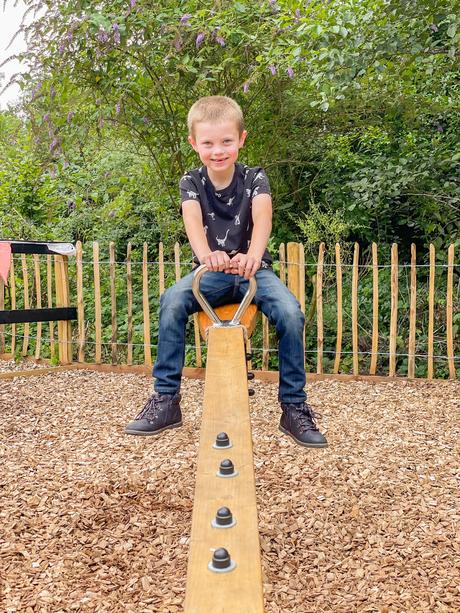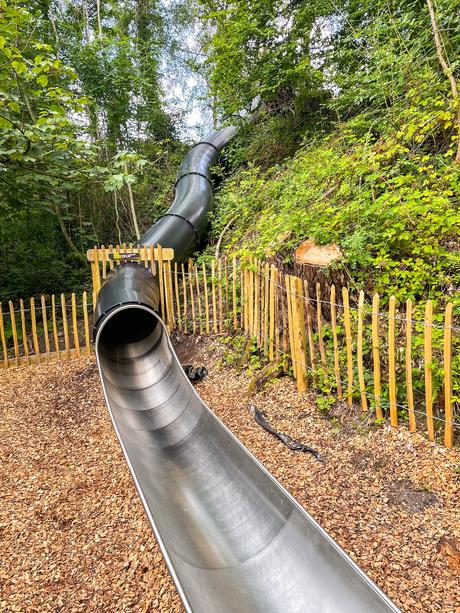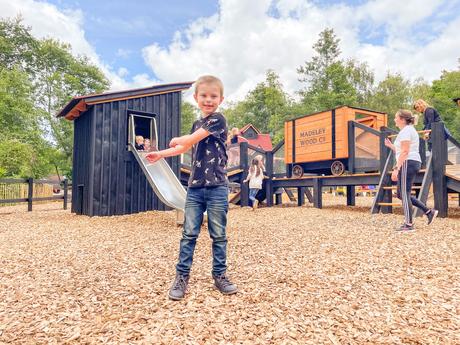 Blists Hill has so much to it and you can easily spend a day there exploring, I'd really recommend taking your time and not rushing. The only thing I would like to see more of is vegetarian and vegan options when it comes to food options there. The chips from the chip shop are cooked in beef dripping as that would have been traditional for Victorian times and there wasn't many options for us veggies in the cafe at the start, so it'd be really lovely to see more options for vegans and vegetarians in the future. But asides from that Blists Hill is a great family day out, both fun and educational!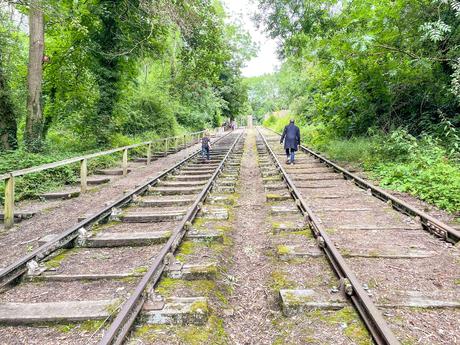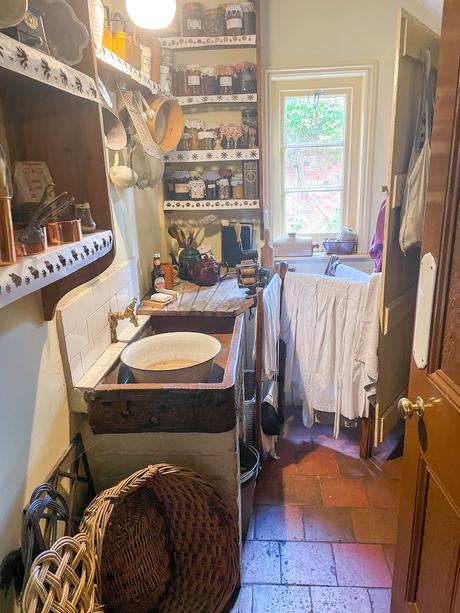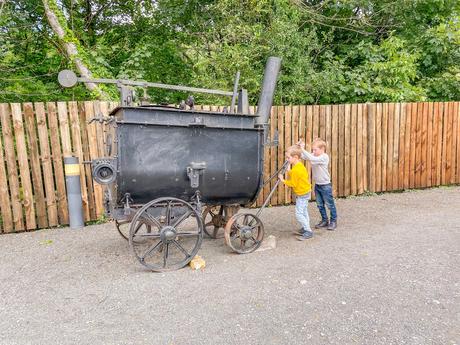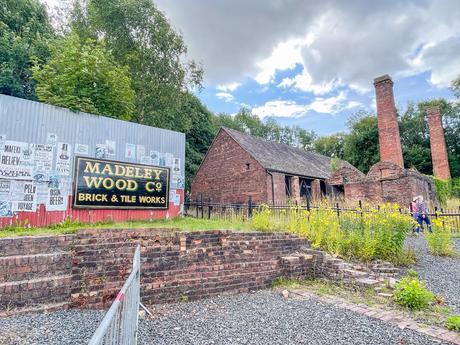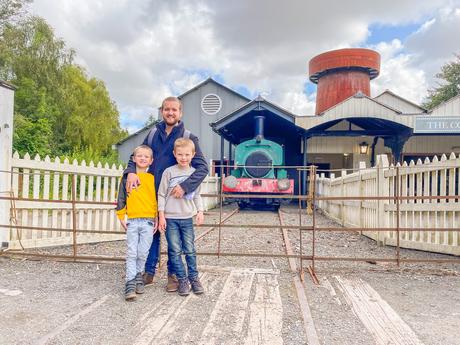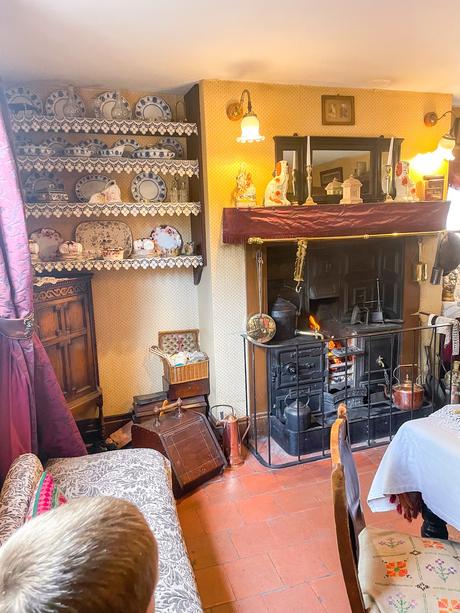 After Blists Hill we decided to take a short drive over to one of the museums in the area - Enginuity. Enguinity was absolutely fantastic in that it was super educational, interactive and lots of fun for all ages! We learnt about electricity, water power, energy and lots more, but in a really fun way. Everything is interactive and really engaging and the boys were really drawn into everything. I wasn't initially sure if it'd be my sort of thing, but I was pleasantly surprised at how much I enjoyed it. I feel like they had thought of everyone for the experience, from old to young. There's even sections for the very young visitors with a book corner, a play area with wooden toys, and even a sensory room called Bright Sparks, which is a perfect quiet space for babies, toddlers and anyone with additional needs. I really recommend a visit to Enguinity if you are in Ironbridge!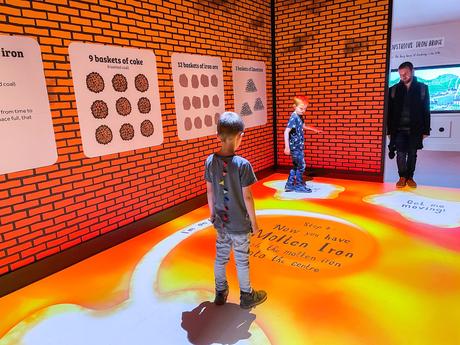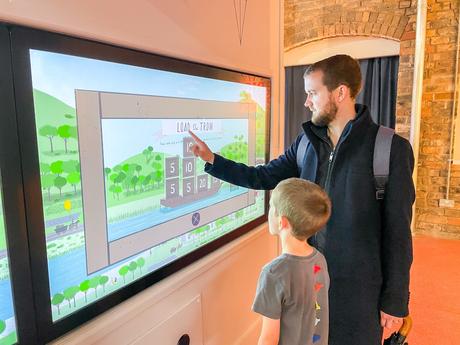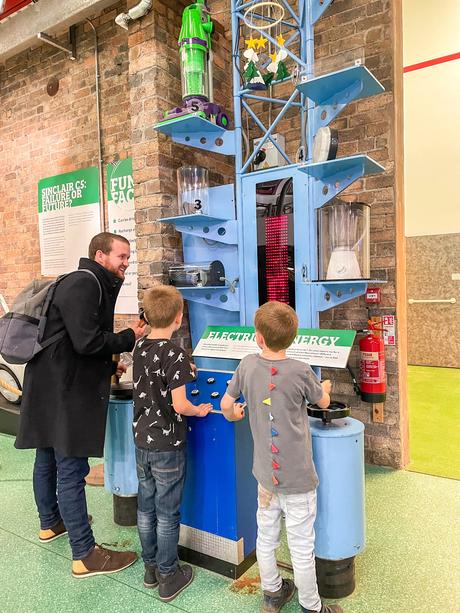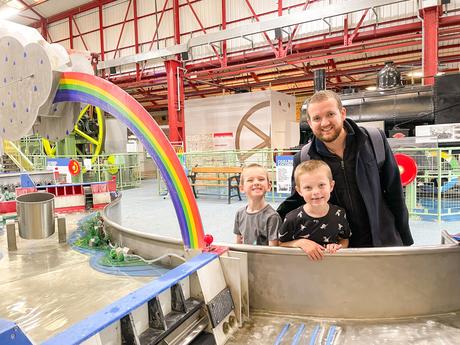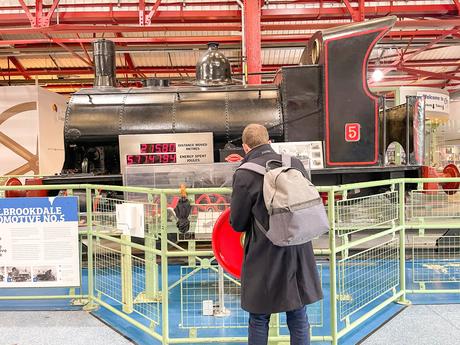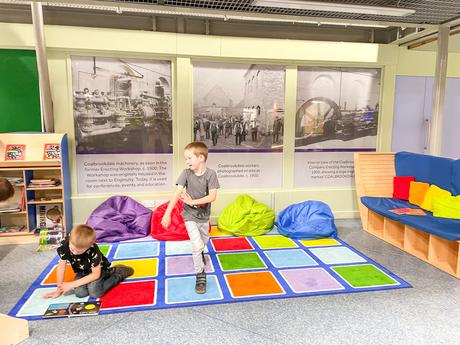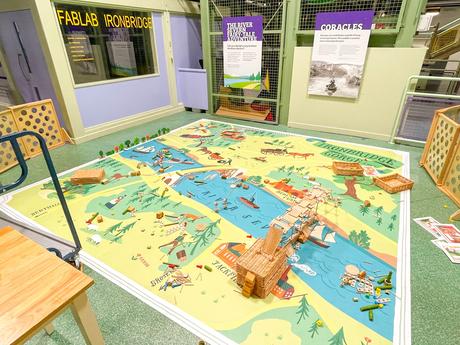 After our visit to Enginuity it was getting late and the weather had turned and was raining quite heavily, so we parked up by the iron bridge where I jumped out and ordered us some chips from the chip shop and went and had a look at the bridge itself. It's so lovely in the town - it felt very quaint and reminded me a lot of the Lake District. There's so much to do and see at Ironbridge, I feel like to see most of it you'd need a couple of days there. But what we did see, we loved! It was a really fun, educational, day out which we all enjoyed!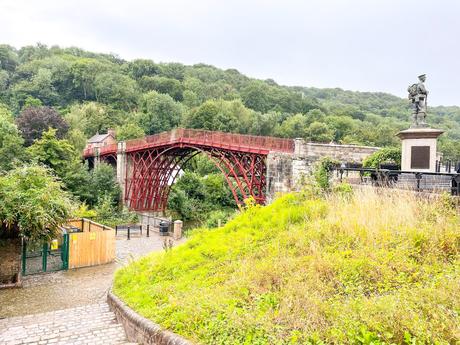 Thank you for reading.   Alex xo