Do your kids love stickers? Mine do. My kids also love to get mail with just their names on it too. Stickles have combined these two loves for kids, stickers and getting mail. Insert happy dance here. I know mine did one when they got their letters in the mail.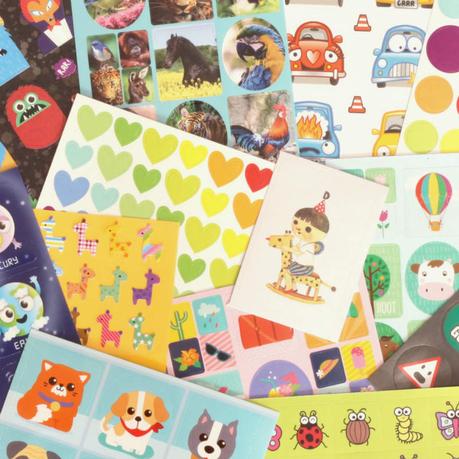 So what is Stickles?
Stickles was created by an Aussie mum, her daughter is sticker obsessed as well. Due to her daughter using stickers for pretend band-aids and to even decorate toys; Stickles was created. The aim of the business is to share and encourage creative and artistic play in children. There are different packages to choose from and you can even give a subscription as a gift. Packages range from 2, 3 to 6 months. The most popular is the 3 month package. If you subscribe to the 6 month one you get an extra month free (Now that is a nice bonus!)
See how Julia and Lillian loved their first Stickles packs
Packs are sent out monthly around the middle of the month
They include stickers, craft paper and a surprise activity (e.g. this month has an origami talking dog, and some outlines of faces, as there are some nose / mouth / eye stickers in the pack)
It's personalised with the child's name where possible
It's ideal for a gift - particularly if you need a gift in a hurry or don't know what to buy. Kids love stickers and love getting mail! They're sent out as close to the birthday as possible (if specified)
Packages start at $20
Free shipping. Australian addresses only
What can you Win?
2 Readers can win a 3 month pack of Stickles for your child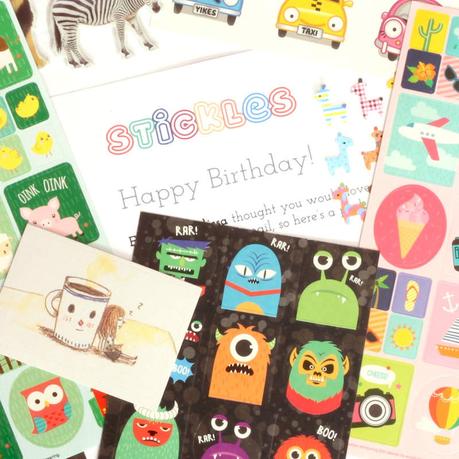 How to Enter?
Simply fill out the rafflecopter form and answer this question as a comment on this blog post. Q. "Why would your child love to win a 3 month subscription to Stickles?" No comment no entry.
a Rafflecopter giveaway
To comment to answer the above go to the bottom of the post where it says, "WHAT DO YOU THINK?" Then enter your comment on this post.
Note:
If I don't hear from you within 72 hours of letting you know you have won, I will need to redraw the winner. So make sure to check your emails, you never know right! By filling out your details you agree to be emailed news about the blog and sent our newsletter. Don't worry you will never be spammed. I value your details and only send out emails out with news that will interest my readers.
Fun with Stickers
My girls had a blast with their wonderful sticker packs. There is so much to do and to create.
The packs from Stickles are fantastic to keep kids entertained. I didn't tell the kids what they were or what might be in them. I told them they need to open it and find out. As soon as they opened the envelope there were smiles, laughing and fun all around. The girls were engrossed in being creative with their new fabulous stickers from Stickles.
Check out the fun that you can give the kids at Stickles and put a smile on your kids face too.
Thanks to Stickles for sending packs to the twins to test out. They loved them, and are telling all their friends about the fun packs.
Sign up to my newsletter
Stay current with all the things that are happening on Mummy to Twins Plus One? Don't miss a thing by signing up to my newsletter. This newsletter will list all giveaways and fabulous things that are happening.