When I say busy streets of Hyderabad or Mumbai or Delhi or any other city for that matter, what's the first thing that comes to your mind? Crowds of pedestrians walking along the pavements outside the shops or stand staring at the traffic to cross the road with utmost concentration as if Monalisa has come alive suddenly. The hooting noise of cars, taxis and scooters waiting at the signal. Some even buzzing their horns restlessly as though it turns that red light to green. Students with backpacks on the foot boards of public buses. Delicious aroma of local street food. People gulping down hot tea at the tea stalls and taking a puff of their cigarettes. With all the exterior talk don't ask me how it feels inside those bustling buses or a share auto or the odour of success wafting in the corporate offices-just watch this video if you'd like to.

Now protrude your eyes and zoom in a little. Mind you just a little. Clouds of dust and smoke, may be. Plastic covers and paper junk all around. Abandoned sulabh complexes. Spats of pan on the roads and side walls if any. Golgappa-wala multitasking with his hands at all odd places and adding their flavors to your order. Nauseous? Frustrating?
Take a turn to the countryside. Fresh air. Green everywhere. You'll definitely feel something like I told in this post. But its not as wonderful as you think it is. Like every coin has two sides, every beautiful village has a gray side too. Go for a long drive in a village on a fresh morning in a car, you notice people on either side of the roads getting on their feet. They think you are in a car and you are respectable like the Amitabh Bachchan senior in Sooryavansham or Rajnikanth in Pedarayudu and so they do exactly as shown in the movies.
Now, come out of that illusion. Do you think they give a damn? You have disturbed their important work of defecation alleviation. Imagine going for a morning walk. Horrible stench my Lord! You tend to walk in a way assuring now and then the path you took is PURE that people think somebody has threatened to murder you.
According to the latest World Bank report, 53% of Indian households defecate in the open. If you have traveled in Indian trains, you know how awful the toilets are. I've changed my perspective after witnessing these conditions. I'm actually thankful that trains have something.
Absence of toilets paves way to the outbreak of diseases like cholera, malaria and typhoid thereby contributing to malnutrition. It causes contamination of air, water and land. The report also suggested that children who are deprived of sanitation showed poor cognitive skills (I wonder whats the connection). It is clearly described in the paper 'Effects of early life exposure to sanitation on childhood cognitive skills'. In case anybody is interested can go through it.The report says , 6 year olds who had been exposed to India's sanitation programme during their 1st year of life were more likely to recognize letters and simple numbers on learning tests than those who were not. UPA govt spent Rs 15,620crores under the programme. It is quite easy for anyone to guess how much of it served the purpose.
Ironically, we Indians have more cellphone connections than the toilets. As quoted by a contemporary politician recently, we need improved minimum sanitation facilities the most than temples or schools. Do watch this video. It gives a clear image of what I'm trying to convey. Trust me, this is not as irking as the first screenshot looks.

What is the solution? I can't invite everyone to use my toilet- not even out of insane humanity. That very thought disturbs me. I should probably use my power. The power of my vote. I'll cast my vote to that person who considers this issue seriously and promises for a change. At least in my place. All the contestants of 2014 elections out there. Attention please. We don't want mobile phones, we don't want laptops, we don't want nose rings or not even your black money. Give us what we want, what we lack and which benefits our living and take our vote.
Though I'm proud of myself for trying to voice such an important problem, I'm instantly feeling restless and stinky for writing the stuff and all the facts I came to know in the process. I badly need a hot water bath. By the way with the election campaign going on, I would be pleased if they could assure to provide racold water heaters along with toilets as in the below picture. Why not? If they could promise to give Dell laptops and Nokia mobiles to rural students who hardly know what are laps and tops, they could easily give more handy water heaters and american style toilets.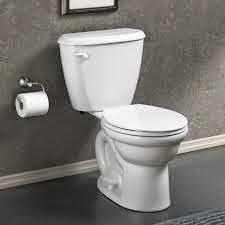 P.S- Everything I mentioned here holds correct for most villages and sub urban areas if not all.
I've been suffocating to write this issue since long but I simply couldn't. Thanks to the indiblogger prompt that I finally managed to mix up things and present it in a considerable way. I suppose.
What change are you expecting the person you vote could bring this elections? Do tell me.
Thanks for stopping by....would be glad to know your views in comments...:)