By:
Gayatri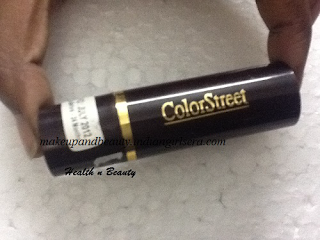 Today I'm going to review my first lipstick. Since I never used a lipstick before, I was a little scared to spend on an expensive one. Moreover I don't have any idea on shades. So I thought to get an affordable one. No a really cheap one which was my biggest mistake ever. I should have bought one from a blog sale but at that time I wasn't aware of blog sales which I love so much. So coming to review, I'll start with telling from where I got it. Yes, the usual online store, Urban Touch from where I used to love shopping. Oh God!!! Why did they close it? Missing it.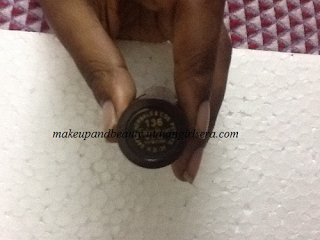 Claims: No they don't claim anything to do.
Price: Just Rs.50.00
I bought it because it was the cheapest of all.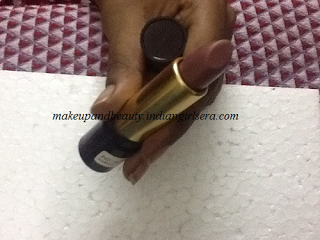 My Experience:
I don't want to speak about its shelf life, ingredients etc. Ya it said that it was not tested on animals. Yet won't explain more than this because I'm here to tell that you shouldn't buy this. Product comes in a regular plastic brown colored lipstick container. Smells normal. When I got this, I was so excited to use. When I first used it, I didn't feel comfortable with the shade. That day I came to know that lipsticks show one shade in the packaging while show another on the lips or skin. I asked my mother about how it looks on me. She simply told that something is wrong with the shade. First we thought it's the shade that didn't suite me. But when I got my second lipstick, then I understood what's wrong with this. It's about the quality. A lipstick is of bad quality if it's coming for cheap. That's what I understood. You can see the shade in the pic. Moreover if you use such lipsticks for long, it's going to dark your lips. It can damage your sensitive lips which is far more sensitive than your facial lips.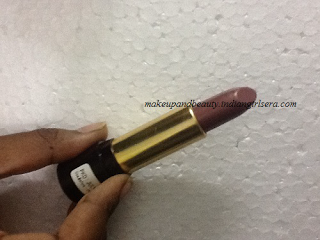 Pros:
Very cheap/affordable
Easily available online
Not an animal texted product or doesn't contain animal fat
Travel friendly
Good packaging
Cons:
Bad quality
Shade is not going to suit you
May be cheap but it isn't worth that price as well
May damage your skin
Pigmentation may increase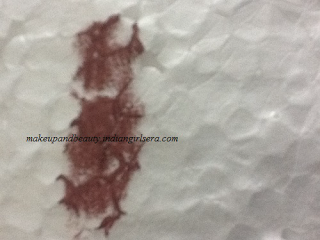 Rating: 0.5/5 (0.5 for the price)Have you ever bought this lipstick before? If yes, then let me know your experience. I'll be happy to share it with all the readers.Hope this review helped you. So don't forget to comment below. Remember that your valuable comments make my day.