By Aswathy Kumar
I walked into the lavish lobby of the country club not expecting much. I hadn't seen the newsletter and my friends had just dragged me out of the comfort of my house saying that we had to go for a coffee morning being organized at the club. These coffee morning were not unusual. Having attended a few in the past, I knew that there were going to be some great coffee, delicious munchies and some interesting girly chats and mommy talks with friends and neighbors living in the estate. 
As I walked in, I could see that this coffee morning too had similar elements. There was coffee, three tiered desert trays serving delicious banana cakes and croissants and friendly faces. The only new add on was a long buffet table placed on the left, draped in white and gold skirting displaying rows and rows of beautifully designed and professionally packaged jewelry.
'Oh a jewelry exhibition. How wonderful!' I thought as I moved closer to explore further.  Intrinsically designed fresh water pearl and garnet necklaces, delicate drop earrings in silver, onyx and glass, contemporary beaded and leather bracelets all adorned the huge table. I could have sworn that these designs were probably better than what I had seen through the windows of any Anthropologie showroom in the US, or the pricey silver shops in Khan Market, back home in Delhi.  
It was only when I was handed over the brochure and saw the banner stretched out behind the table, I understood the depth of my ignorance. These high quality, creative and exceptional jewelry were made by women from Eden Ministries, a non profit organization restoring freedom and providing hope and future to captives of Asia's red light areas.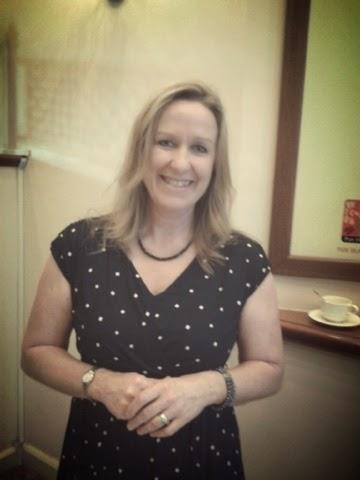 Lisa Samuelsen, Founder & CEO' Eden Ministry
'It all started when my husband moved to Beijing. I used to wander around, exploring the streets on my own. I would often see these neon lights and massage parlors spread out at several locations and wonder what was really going on inside," said Lisa Samuelsen, founder and CEO of Eden. "I got curious and further exploring revealed some shocking dark secrets about the sex industry. I knew these girls were not there by choice and I had to do something to make a change," she continued.
On a mission to make a difference, Lisa's next step was to learn more about the entire system as to how the industry works. "I knew I couldn't just go out there and save these girls. I had to do something that would impact the entire community, which included not only the girls but mafia heads, pimps and sex traffickers."
Highlighting one of her biggest challenges Lisa says has been to reach out with an open mind. "I had to meet the Mafia heads and pimps, invite them for dinners and have a face to face interaction with them to truly understand the business of it all. The hardest thing to do was to not judge them or what they did. They are entrepreneurs and they supply to meet the Markets demands. It was important to understand, build friendships and also empower them and thereby rescue the innumerable number of women forced into the sex trade."
Today the Eden Ministry works in over 35 countries empowering girls and brothel owners with skills that will enable them a better future. And 55 percent of its funding comes from the sale of these exquisite pieces of jewelry that's nothing short of a masterpiece. "We were three friends, sitting around a table and discussing what we can do to truly empower them. That's when the idea of teaching the girls jewelry designing came forth." Professional designers from US and Scandinavia were brought in to train these girls. " It had to look professional because these girls don't need your sympathy. The products had to be spectacular and people should buy them because they want to buy them and not out of pity."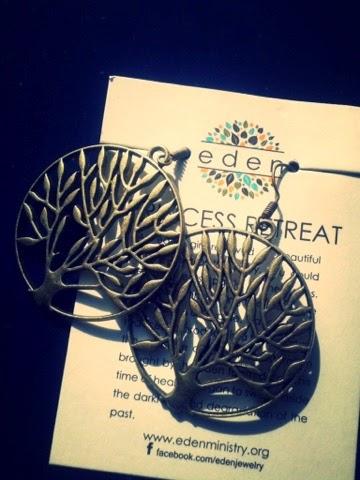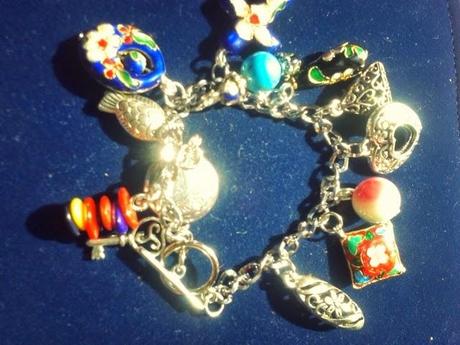 Some exquisite pieces of jewelry made by the girls at Eden Ministry
Statistics show that increasing a girls self esteem can reduce the chances of her being forced into the sex industry by 80%. "The girls had to believe that what they were doing was truly spectacular and thereby believe in themselves," adds Lisa.
In Yangon, the Non-profit runs a shelter home and workshop at Laden and in their short time here have already succeeded in rescuing almost seven girls. "In Yangon, our biggest success story is of Kai Kai," says Lisa with a glimmer of pride spreading across her face as she talks about the thirteen year old rescued from a sex trafficker in the city. " She was completely broken when we first saw her. But today she is happy and living her childhood with a wonderful family who adopted her."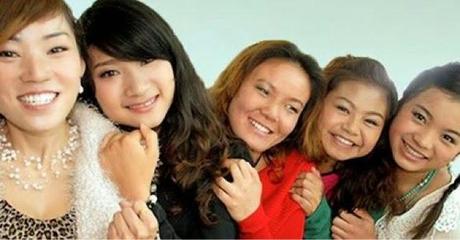 Eden ministry, restoring freedom to the captives of Asia's red light districts
What is Eden? 
Eden is a non-profit aimed at rescuing and empowering women forced into the sex trade thereby giving them a bright and hopeful future
How does Eden work?
They never pay to get these girls as they believe it would only make them simply a part of the whole system. Instead they impact the entire trafficking community which include empowering even the pimps and mafia heads with skills.
Where does the funding come from?
55% comes from the sale of jewelry made by the girls. Remaining 45% comes from NGO's and other organizations. 
How can you help?
Spread the word by liking them on Facebook @eden_minstry or organizing workshops at your house parties thereby encouraging your friends and family to buy the jewelry. You can also volunteer at the workshops and shelter homes.