*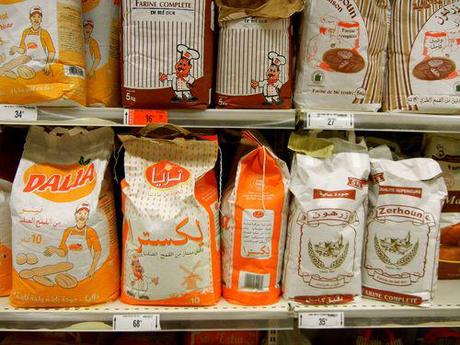 For some reason, even grocery stores in foreign parts are thrilling.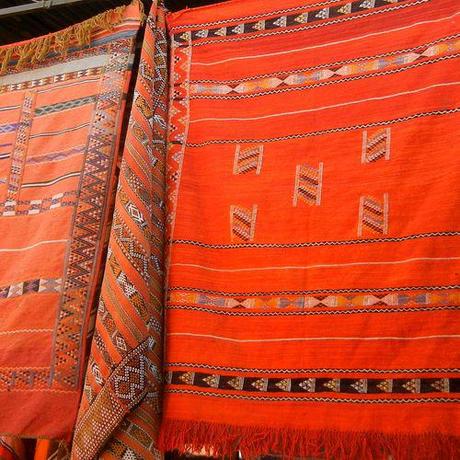 Odd how the little rug on the right caught both our attention. Maybe it was the odd little squiffy ladders in the middle. Only the second rug we have bought in our lives. We know precisely nothing about carpets. We ended up buying it for exactly half what the charming salesman first asked. We like it anyway.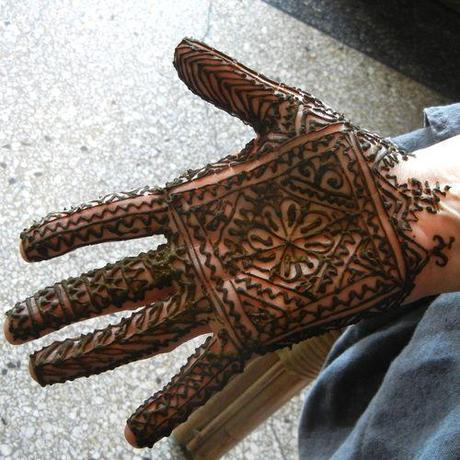 Having henna put on is rather a lovely experience. I have been going to the same henna lady for ages and ages and she does nice complicated Berber designs. Henna goes on rather like piping frosting and cools a little as it dries. It smells lovely. I still have the ghost of this design on my hand.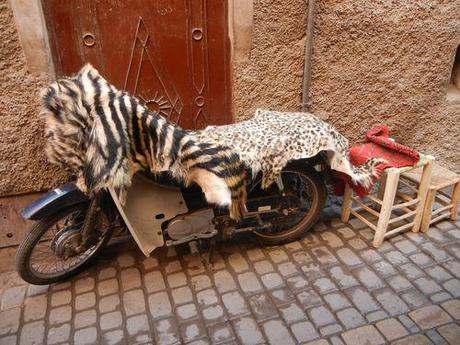 I haven't the least idea what animals these skins came from. I don't really want to think about it.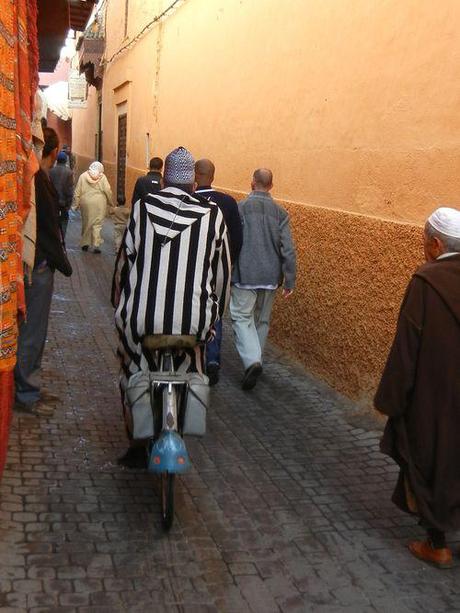 Hm...........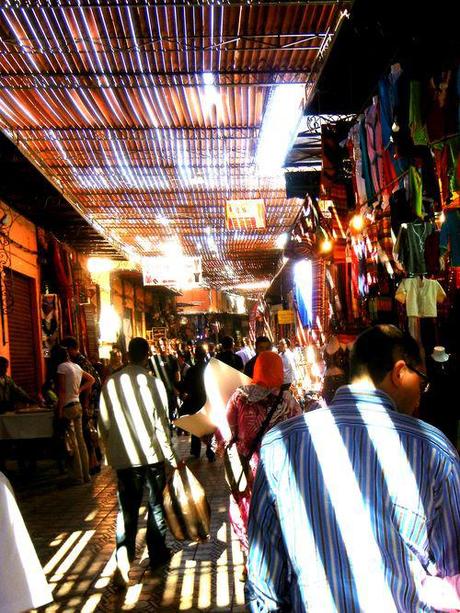 This is my  top, hands down stripe picture winner.   A chap in the souks wearing a striped shirt.
*