With summer approaching (well, it's getting a little brighter at least) the plans for garden parties are slowly appearing on our calendars. Garden parties are ideal for keeping mess to a minimum (and away from the house) as well as being the perfect excuse for you and your loved ones to enjoy the Great British summer.
If you're looking to throw one yourself and want some ideas for making yours the best that 2014 will see by a mile, we've come up with a few ideas to help.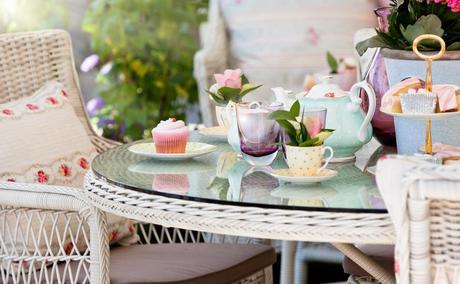 Soft furnishings
Great for a more informal party, instead of having a mix match of garden furniture, why not opt for lots of attractive rugs and throws? Cover picnic style blankets in comfy cushions to give your guests a unique and relaxed experience. We love this

picnic blanket

and think it would match perfectly with champagne and strawberries! The advantage of this option is that they're much cheaper and easier than garden furniture, and it will really go with the whole 'al fresco' theme too. The kids will no doubt prefer it as well. 
Furniture solutions
If you do want to stick to using garden furniture, there are loads of new trends and pieces you can look into to make it a bit more exciting. We love pretty much all the options from

John Lewis

, including a fab outdoor corner sofa that will have you neglecting the one indoors! It may be worth investing in better quality outdoor furniture rather than really cheap options as they are more likely to last you a lot longer and will be better withstanding to our not-so-desirable British weather conditions.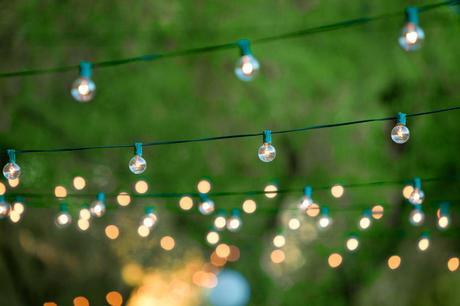 Beautiful lighting ideas
Set the mood for your summer garden party with lighting as the sun goes down. They also don't have to cost you a fortune either as you pick them up really cheaply from

Lights 4 Fun

. You can opt for solar garden lights so they won't give you a fright when it comes to the electric bill at the end of the month. We like the Chinese lantern style ones in particular, and think they look great draped along a fence or a gazebo. Outdoor fairy lights have a similar effect and create a really pretty party atmosphere without being too harsh. 
Food and drink ideas
Of course, one of the main aspects of any party is the food and drink. There are some fantastic ideas on the creative and crafty world of

Pinterest

to check out for some inspiration. Don't be afraid to keep the menu simple however; stick with options that don't necessarily need to be really hot to be enjoyed to help them last the evening. If you're a dab hand at BBQing, this is a good option, yet a summery buffet would be just as nice. We love the examples on Pinterest where hosts have used aspects of the garden to help display the food too, like plant pots with cutlery in them and 'mud pie' chocolate cake for dessert.