Recently, I've been thinking the boys bedrooms need a bit of an update and so I've been looking at quick, easy and affordable ways to give them a bit of a revamp. Adding instant character and filling the space, I found that wallpaper and wall murals are the perfect option for us. I came across I Love Wallpaper and their range of stylish and modern wall murals and wallpapers that are specifically designed for children's bedrooms, and I couldn't wait to share my favourites with you.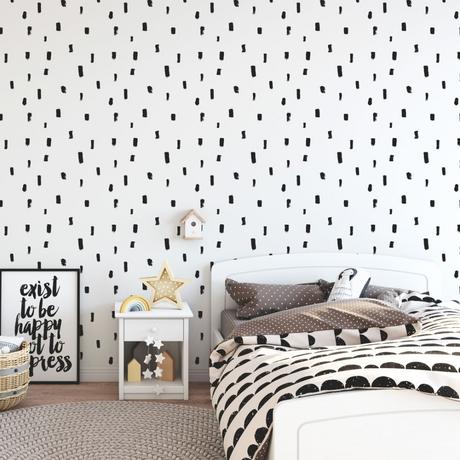 In the above photo, you can see a gorgeous wallpaper in a monochrome brush stokes pattern and I think it's such a stylish and modern wallpaper for a toddler or kids bedroom. It's striking yet fun and is one of my favourites for giving a room that instant modern-look.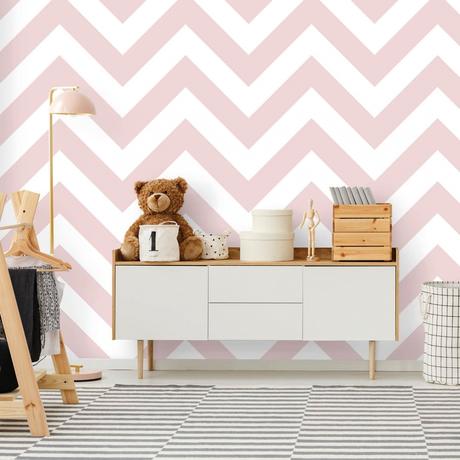 Another wallpaper that I absolutely love is the chevron style wallpaper, which is perfect because it can be used for a nursery, toddlers room, young childs room, older childs room and even in an adults room if you so wished to. The chevron style is so versatile and is perfect if you're looking for something that can grow with your child.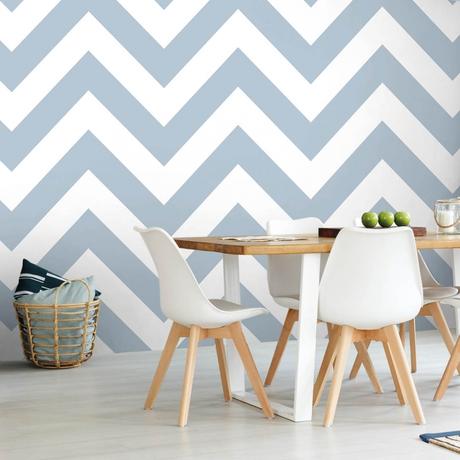 The below rainbow wall mural is the surely the stuff of dreams - the design is so pretty and would make for such a beautiful, eye-catching mural for a feature wall I think. I love the colours and the way that the hearts and rainbows have been designed.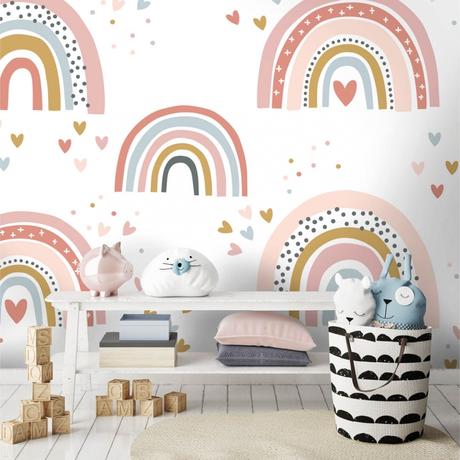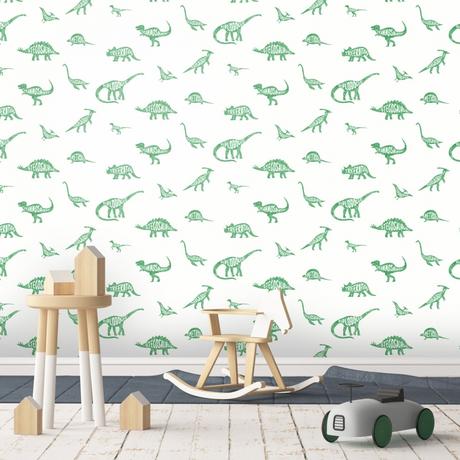 If you've got a dinosaur fan in your home, this dinosaur children's wallpaper would be a very popular choice with them. The design is just so lovely and the dinosaurs even have their names written inside of them. This would be great either used as a feature wall or to go around the entire room and I also think this is one that you could really get your years out of as it doesn't feel overly 'young'.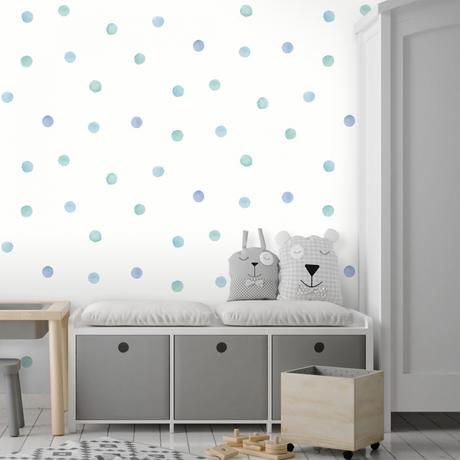 Another great option is this stylish spotty polka dot wallpaper in teal which would look great in a nursery, in a kids room or even in a playroom just to add that 'something'!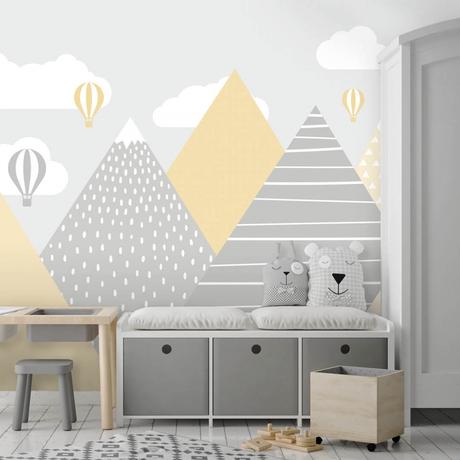 I also love the neutral colours in this scandi mountains mural, I would definitely use this as a feature wall in a room. It's perfect to add some charming character!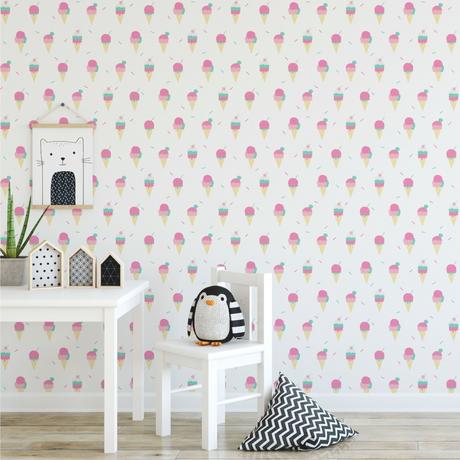 And lastly I just had to show you this super fun and super cute ice cream wallpaper because isn't it just amazing?! It's so pretty and would look amazing in a child's bedroom! 
I hope that you've enjoyed seeing some of my recommendations for stylish and modern kids rooms wallpapers and wall murals. You can find all of these children's wallpapers and murals and loads of amazing other designs over at ILoveWallpaper.co.uk. Happy decorating!
Which is your favorite design out of the options that I've shared? I find it so hard to choose, as I love them all! 
Thank you for reading.  
Alex xo

*This post is in collaboration with I Love Wallpaper, however all thoughts shared are entirely my own.