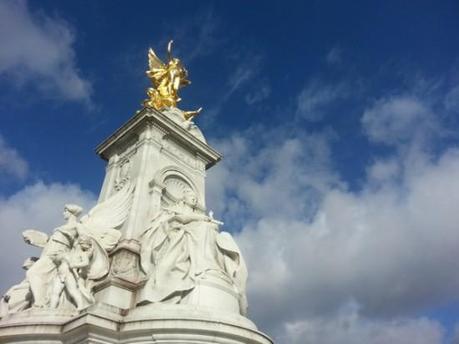 The Victoria Memorial statue outside Buckingham Palace. I've been wanting an excuse to use this picture for AGES and now, finally, I have it! Photo: Melanie Clegg.
I hope I'm not jinxing everyone when I say that I think that summer might actually almost be here. Finally and at last! Certainly, round these parts, if you're able to sit out in the garden to eat in ice cream for more than two days in a row then clearly something is going on!
Anyway, as soon as the sun comes out, my mind starts to turn to holidays or, more particularly, ways to keep the children entertained as a trade off against all the 'research' I do for this blog and my books whenever we go away anywhere. This August we are off to Cumbria for a fortnight so that I can finish From Whitechapel and visit castles and places associated with Mary, Queen of Scots and then a bit later on in the month I'm hoping we can have a weekend in London so that I can do some research around Whitechapel and the boys can visit some of their favorite museums. We're also hoping to make it to Rome this October as well which is a bit exciting!
Without any further ado, here is my current top five list of London things to stop my children complaining this summer when I try to drag them around Spitalfields for the millionth time.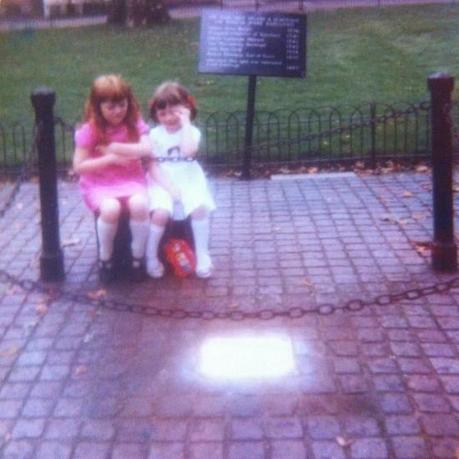 The Photo Of Doom – My cousin and me at the Tower of London, c1980. Photo: Melanie Clegg.
1. Tower of London. Oh come on, I have to follow the tradition of The Photo Of Doom and take my own small children to the Tower so that they can smack each other around the head and look furious in the photos! They're both HISTORY MAD, which is probably unsurprising as they've grown up surrounded by mountains of history books, so the Tower is the perfect place to take them.
2. Museum of London. This is a favorite with all of us. Okay, maybe just the boys and me as my husband isn't actually all that into history or indeed museums. I KNOW, RIGHT. Anyway, the Museum of London is FABULOUS and has the most excellent shop too, stacked high with some really thoughtfully chosen goodies. It's also free. No, not the shop, the museum. A definite must see if you are at all interested in the history of London. I'm really looking forward to their exhibition about the Cheapside Horde that's kicking off in October.
3. British Music Experience. This is a new one on me but is apparently an interactive museum of pop music so probably just the thing to keep my grumpy husband entertained if we're at a bit of a loose end. The boys would probably enjoy it too as they love music and it looks like just the sort of noisy, flashy, lurid place to make small boys' hearts skip a beat.
4. Clink Museum. I've wanted to go here for ages but had managed to forget about it until we went past the other day. I absolutely love the London Dungeons but even though my boys are a fearless bunch, I think it's probably still a bit scary for them. This looks just right though – a bit creepy but not quite so terrifying as the Dungeons can be.
5. Buckingham Palace. A must visit for the Summer months. I had a wonderful time last year and my eight year old has demanded that I take him this year as well, which I am more than happy to do especially as I had the foresight to get last year's ticket stamped on the way out which means I get free entry this year! Bonus! Don't forget to book ahead though!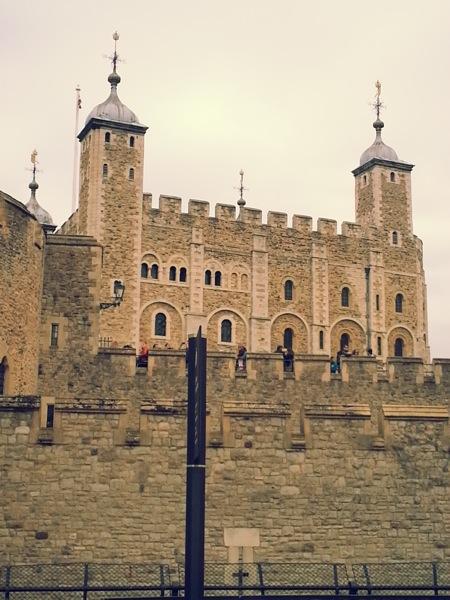 The Tower of London. Photo: Melanie Clegg.
And there we have it. I really hope that the sunshine is here to stay now!