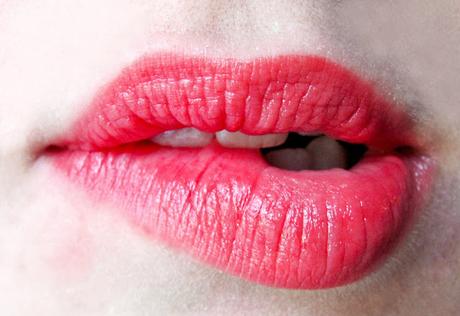 Picture courtesy: Google Images. Image used only for editorial purposes. 
I have lusted after her for as long as I can remember. People speak of true love, smitten at first sight but for me, it was every bit lust. My desires, my dreams, my feelings… she drives me wild with frenzy. In fact, as soon as I realize, she is going to arrive, I feel my body stiffening. There are things I feel about her I cannot pen down; no, not because of its 'adult' nature but because I don't know how to describe how I feel about her.
She is like no one else – born perfect as she is. Her curves, the buttery texture of her skin, her complexion! My days and nights are filled with her thoughts. I know if I could have my way with her, I could lose my mind. Whenever she is close or in the same room as I, I feel a strange tingling rush through me. Its like she knows she has that effect on me. Her scent, sweet, subtle and ripe like her. If I could make her mine, I'd run my fingers all over her, memorizing her body – every dip, swell and arch.
I do lust after her, but I feel she has the power to consume me whole. Her heady fragrance makes her presence known. She is a piece of art to be admired. A real gift of God to be had and to be enjoyed.
To the onlookers, I am this crazed lover who has lost his bearings after who he thinks is his one true love. They say the summer heat does this to me. I don't blame them. They don't share my passion. They don't see what I see. They don't feel what I feel. They say I have a strange look in my eyes each time I see her as if I am going to bite her. Well, I would if I could each time I saw her. She is made to be eaten into – her juicy, ripe flesh!
Each year I long for her, and the more I have her, the more I want her. I care two hoots for all health precautions people throw at me because I'd rather be damned to hell than give up my beautiful juicy mango. 
I am a Hapus fan. Come each summer and I all can think of is Mangoes, and not just anyone will do! They have to Alphonso mangoes, made in Ratnagiri. Such is my love affair with the king of the fruits is that I'd give up anything to indulge myself!