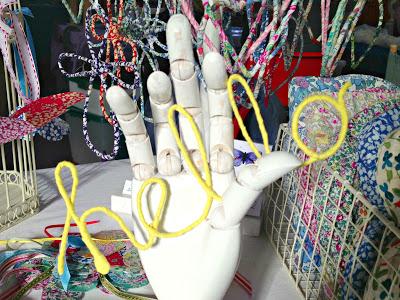 Well hello, you gorgeous Planetarians (*insert shy wave*). I was so intrigued by your responses to my last post about social media distraction. It looks like I'm in fine company on the issue! Since then, I was flat chat preparing for Planet Joy's outing to the Flourish Handmade Market on 2 June 2013. Here are some snaps from the day so you can see what you missed out on!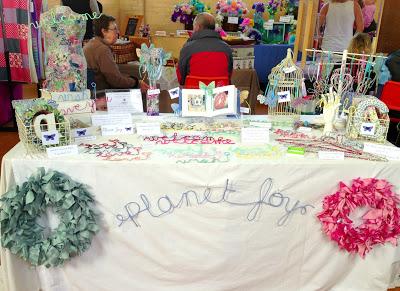 I took this right at the beginning. I was so relieved my new wirework 'Planet Joy' looked the part at the front. 
I have my wonderful friend, Sarah of Molly's Maison, to thank for the assistance with styling my Liberty bust. It was a thrill to have it displayed like this.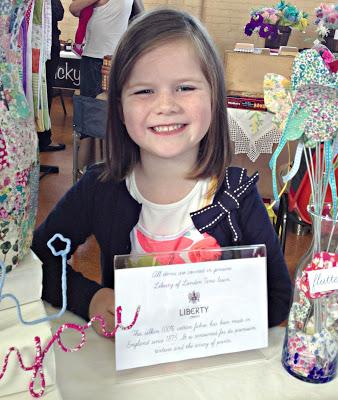 Miss India was my adorable and supportive little helper for the first two of the four hours. She was amazingly patient and so loyal - quietly indignant when people didn't buy my "pretty things"! She kept a watchful eye on my pieces, arranging them so they were 'just so', without my prompting.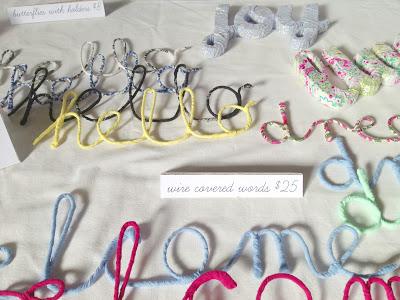 I had an array of my wire words on offer with many in plain and non-Liberty patterns as well.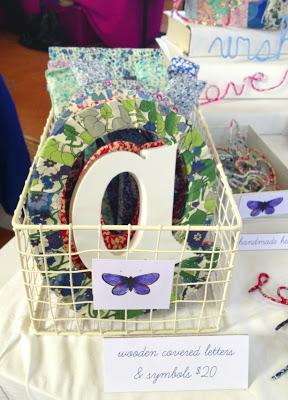 Most letters of the alphabet were catered for.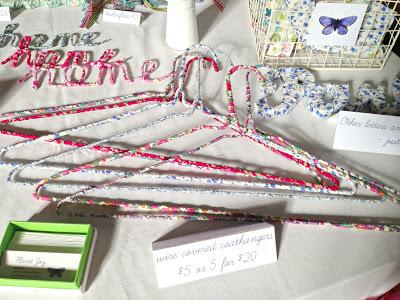 My coathangers, as expertly splayed by Miss India.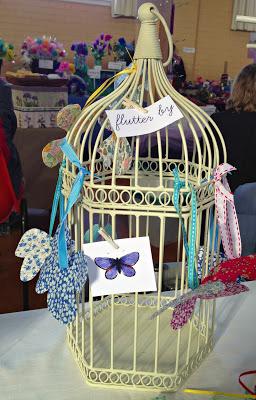 My new range of double-sided Liberty butterflies flitted about this birdcage.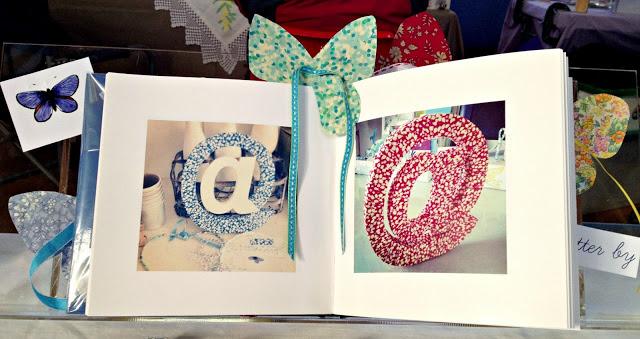 This butterfly was a bookmark in the Blurb book I recently made for Planet Joy.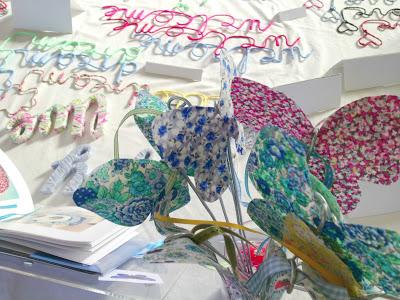 Here's the view from my side of the table. Thanks to a kind friend's suggestion, I displayed these butterflies on some wire.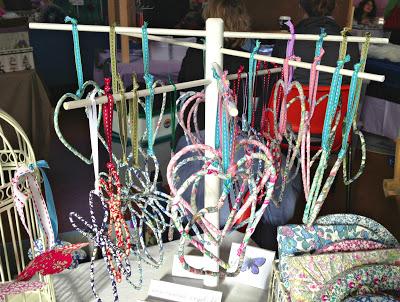 And to finish here are my hearts and angels.
So, what was it all like? Unfortunately, traffic was slow with many visitors either elderly or mums juggling small babies. Everyone around me had a poor day. And, like others, I didn't even cover my stall fee.
Yes, you read that right. Hard to comprehend, don't you think?
I was so disappointed. And weary.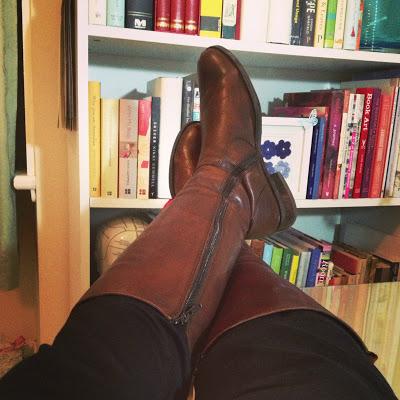 By the time I did this at home, I was seriously reconsidering what I was doing with Planet Joy. I had worked so hard to improve my display and variety of products on offer. I started to doubt myself.
But, willing myself to believe in myself, the next day I had a little sale of my pretties on Instagram.
The result? It went berserk! In 6 hours, I made 40 times what I'd earned at the market. Truly!
I can't express how much of a confidence booster that was. I was so flattered and grateful that so many people believed in me. It made me feel that I do have something original to offer which people appreciate.
So, thanks to those splendid folks, I've spent the past few days completing those orders.
And the upshot of all this? Whilst I will attend more markets, I'll focus more on online sales. That means finally restocking Planet Joy with all the pretties I've already made and devoting regular time to the Planet Joy Facebook page.
I've been daunted by running that FB page, not knowing what balance of posts to write there. I don't want to  appear as a hard-sell but I still need to encourage people to actually buy! Do any of you have any tips about what you look for in such a FB page? Do you look for sales and special bargains? More about the maker? I'd really welcome your thoughts. 
I would also love to offer you Planetarians specials - I'm thinking of using Etsy discount codes. Your thoughts?
And to end, I'm listening to 'Mr Brightside' by The Killers at the moment - I fancy myself as Ms Brightside at the moment!