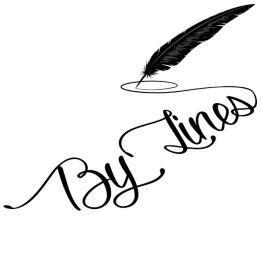 Read the Fourth chapter here.
The incessant caressing of the sunlight trickling in through the curtains awakened Tara. Taking a deep breath, she stretched and with a smile got up from the bed. The other side of the bed was empty. That meant that Shekhar was extremely serious about his ongoing project. Listening at the study room door, she heard Shekhar snoring away to oblivion. Tara allowed him to sleep and walked towards the kitchen to begin a new day.
She had breakfast with Cyrus and Roohi. Silence reigned in the room as all of them were preoccupied with their own thoughts.
"Do you want me to drop you at your law firm?" Tara asked, breaking the silence at the table after they were done with the food. "It's on my way."
"That would be of great help. Are you sure? I don't want to push that on you," Cyrus said.
"Mumma, that will be awesome. We haven't even talked much yet," Roohi shouted in glee, happy at the prospect that Cyrus would accompany them on their dreary morning drive to school.
Cyrus grinned seeing her enthusiasm and Tara joined in.
Getting up, Tara left the plates in the sink, and humming a tune, kept the Casseroles with food on the slab. She then wrote a note for Shekhar.
"I just wanted you to comfort me
when I called you late last night you see
I was fallin' into love…"
Mark Anthony was crooning from Shekhar's Smart phone in an attempt to wake him up. It was not a success and his phone slipped into snooze mode.
After an eerie five minutes that were filled with silence, Marc Anthony started singing again. The volume was loud enough to wake even his semi-deaf-aged neighbors, but Shekhar was sound asleep and the song died again.
Mark Anthony succeeded the third time.
Shekhar woke up baffled and was disgusted that the dream was broken. He was almost at the end of his intriguing dream. If he had slept for another few minutes, he would have had enough material to add to his already spicy manuscript. He cursed Mark Anthony before turning off the alarm. Tara would have left for work. He would have to explain his absence to Tara in the evening.
He sat up to face the crimson red wall opposite to the study couch. The color had been chosen by Tara. Contrasting with the bright color, the other walls were painted with a buttery yellow shade. As a result, the room appeared quite bright and in Tara's own words, "The brighter colors can keep one active."
"Hello!"
"Good Morning Sir! We are calling from SR Chimney cleaning company and…" "Wait! What? What time is it?" He looked at the wall clock on which the heart-shaped pendulum was swinging in full mood. It was just half past nine. He felt enraged. "It is half past nine and you want to call me for cleaning my chimney? Just get lost and don't disturb me ever again."
"Sir, the service we are offering you can be quite beneficial for…"
Shekhar disconnected the call before he could even complete. Why do such people even exist? Wouldn't he call if he need his chimney cleaned? By the way, did he even have a chimney in his house?
After the fury towards the disgusting salesman evaporated slowly, the purpose to why he had slept on his study couch dawned on him. He jumped out of his couch cum bed and rushed to the study table.
The last morning's scene had repeated.
Ashes were lying on his table. The manuscript was gone; again. He could not believe his eyes. What the hell? A teardrop escaped his left eye as all his hard work had again turned to ashes. He could not comprehend his own feelings. It might have been an amalgamation of anger and pain. He gathered the ashes in his hands as his body shook with silent sobs.
"How the hell is this happening? I was alone in this room," he thought aloud. Rushing to the cupboard, he pulled it open. There was no one hiding in the cupboard. He looked beneath the sofa cum bed to the same result. He searched the entire room to find if anybody was hiding anywhere, but in vain.
He threw his books, piles of A4 sheets, staplers, pencils and emptied all the draws in anger. Shekhar's face turned a pale shade of yellow. He cursed himself and his typewriter.  All his efforts were lost.
He really needed a coffee now. Things were going out of control and he could not understand anything. Upon reaching for the doorknob, he found out that the door was unlocked. Did he forget to lock the door? No, he had locked it; he was positive about it.
Splashing his face continuously with cold water, Shekhar tried to regain his composure. He had typed almost twenty pages yesterday and had written until three am in the morning. Whatever he had written the previous day had been fresh in his mind and had been easy to put down on paper again. He had added five more pages to it.
He brewed some coffee but didn't feel like adding milk to it. He wanted it strong to jolt his senses. A sip of the strong black coffee solaced his mind a bit. He had no idea what was happening. Walking back to his study room, he collected the ashes and threw it in the dustbin. He noticed then that a page was fixed on the typewriter. But he usually never left any paper on the typewriter once he was done for the day. Puzzled, he pulled the paper out from the typewriter. It was empty but for one word.
The single word that was typed in capital letters screamed – STOP.
His coffee mug fell to the floor with a loud thud and a dark brown stain slowly began to spread over his cream hand-woven carpet.
---
Read the sixth chapter here
---
"Me and my team are participating in 'Game Of Blogs' at BlogAdda.com. #CelebrateBlogging with us."
---