Previously I talked about the things I packed during my Thailand 1.0 trip. In this post, I'm gonna talk about the highlights of my trip in chronological order!
---
How did I get to the airport?
My parents usually almost always sends anyone who needs to go to the airport. But this time, it was just a short 2 hour flight, and I didn't want to trouble my parents. WC suggested I take the KLIA Transit, which goes from KL Sentral to KLIA / KLIA2. The few stops in between them includes Bandar Tasik Selatan (BTS), which is near my house. Click here for KLIA Transit fares.
And there's a hack to it, if I take from BTS – KLIA2, it will cost me RM 38.40. However, if I take from BTS – Salak Tinggi (RM 12.40), and then from Salak Tinggi – KLIA2 (RM 4.90), it will only cost me RM 17.30, which is the child fare from BTS – KLIA2. However, this could only work if you have time to spare, since you have to wait for the next train in Salak Tinggi. So here, you don't save time but you save more than 50% of the actual fare.
---
Brief Itinerary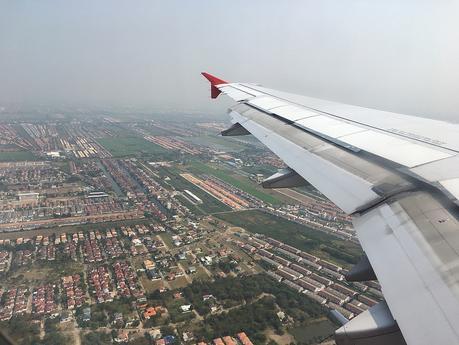 Bangkok (1 day) – Ayutthaya (1 day) – Pak Chong / Khao Yai (1 day) – Bangkok (3 days)
---
Accommodations
Fun Wan Hostel (Bangkok Day 1) – 6/10
Rose Villa Resort (Pak Chong / Khao Yai) – 9/10
New York Suite Hotel (Bangkok Day 4 – 6) – 5/10
Fun Wan Hostel's location was pretty central, it was a walking distance from Terminal 21. There were 19 of us in total, since it was such a big group, we got split into 3 dorms. For me, the dorms were okay, some of my mates complaint that the floor was sandy. I really liked that the room wasn't hot, they had plenty of fans and it was air-conditioned. The toilet was so-so, I don't really fancy bathrooms where the shower area, sink and toilet area are not divided.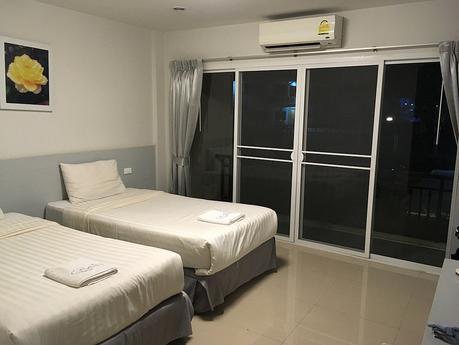 Rose Villa Resort was by far the best accommodation (that's why I had a photo of it) that we stayed at when we were in Thailand! It looks a little eerie from the main road cause the main entrance of the resort is facing a small road. Somehow, all of us got rooms on the same floor (1st floor), and I shared a room with Yong Ling. The rooms were clean and homey, and there was this male staff which was super friendly and helpful too! They also provide free breakfast of toast and coffee / tea. The only downside about this place is that the WiFi signals in the rooms are quite weak, I always have to go to the lobby for strong WiFi signal.
New York Suite Hotel was an eye opening experience. First of all, we got lost trying to find the place. I guess maybe they had a branch but it closed or they shifted and did not update their address. The one we stayed at was near Suda Palace Hotel. They had 8 floors of rooms but their elevator only goes up to 7th floor. All our rooms were on the 7th and 8th floor. Initially I got room 801, which didn't have a sink. I requested a room change and got room 805, which is a pretty decent room. Just take note that New York Suite Hotel is the kinda place horny men take prostitutes to to spend the night. Once I was walking down the stairs and there were few boxes of condoms by the stairs. Lol.
---
Highlights
Terminal 21 (Day 1)
Ayutthaya World Historical Park (Day 2)
The Bloom (Day 3)
PB Valley Khao Yai Winery (Day 3)
Primo Piazza (Day 3)
Pak Chong Night Market (Day 3)
Platinum Mall (Day 4)
Bangkok Chinatown (Day 4)
Asiatique (Day 4)
Mae Klong Railway Market (Day 5)
Amphawa Floating Market (Day 5)
The Nativity of Our Lady Cathedral (Day 5)
Chatuchak Night Market / Weekend Market (Day 5 & Day 6)
Terminal 21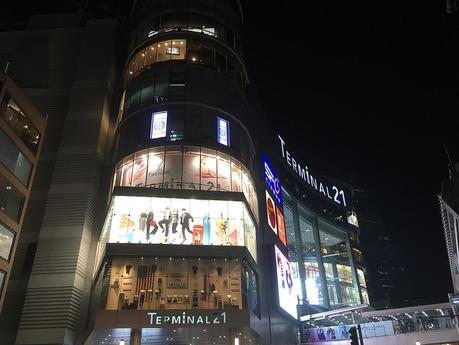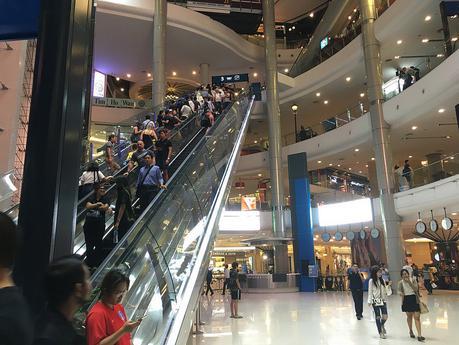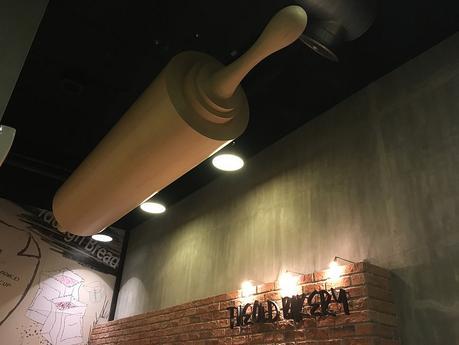 Terminal 21 is this themed shopping mall with 9 stories. Each floor has it's own specific theme, such as Caribbean, Rome, Paris, London, Tokyo, Istanbul, San Francisca (City / Pier), and Hollywood. Even the toilets on each floor are themed. The large rolling pin in one of the photos above is the bakery themed washroom.
Honestly, I wasn't that amazed by the themed floors. For example, when I was on the London floor, I didn't feel as though I was in London. A London telephone stand doesn't portray the whole of London. I was more amused by the themed washrooms, sadly though I didn't manage to visit all the bathrooms. Haha. But overall it's a nice mall to shop and hangout.
Ayutthaya World Historical Park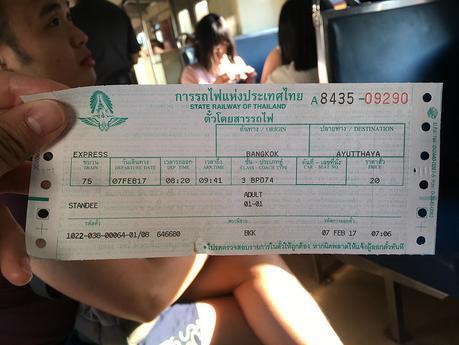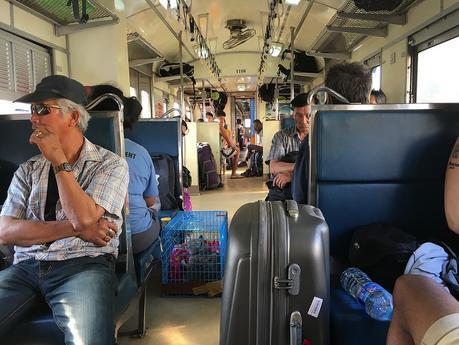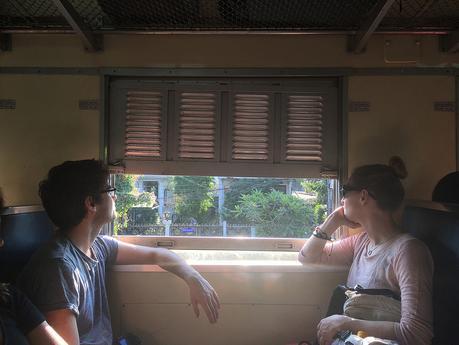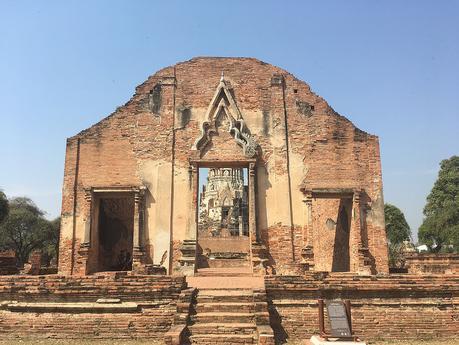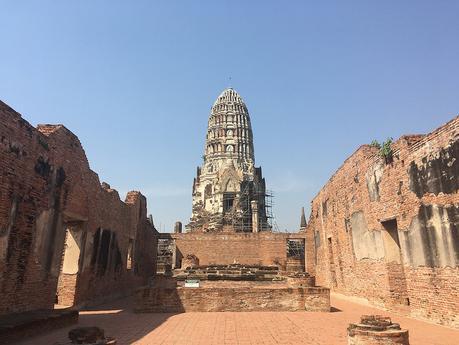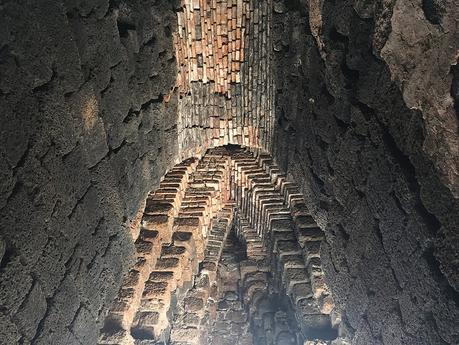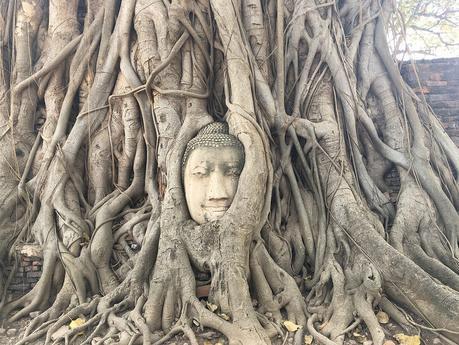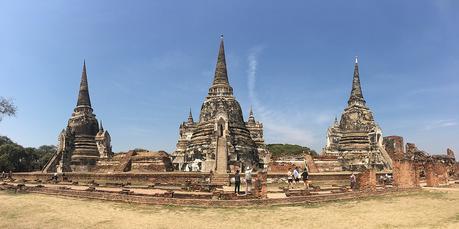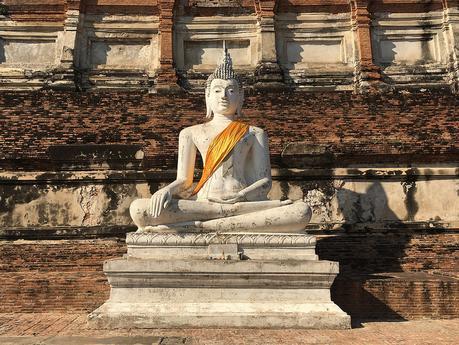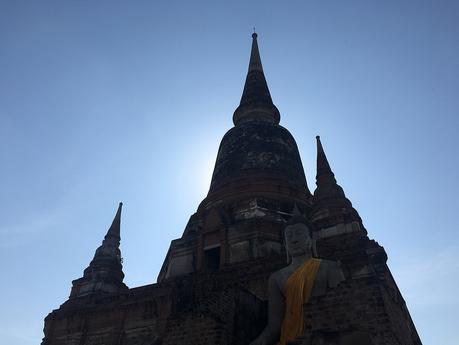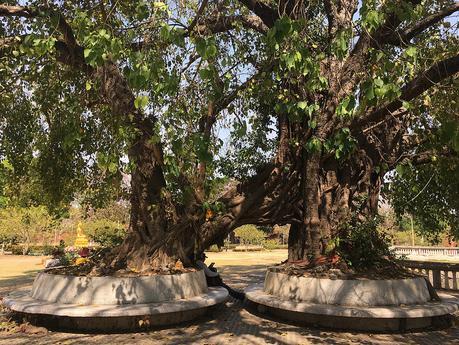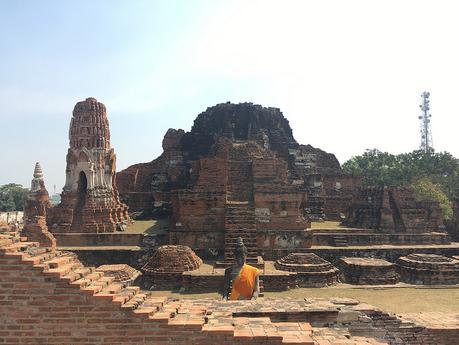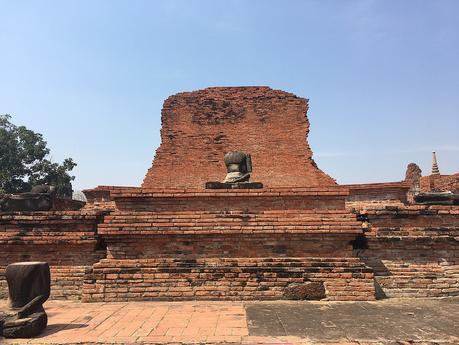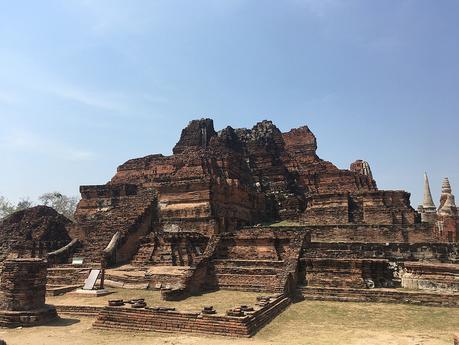 We took a train ride from Bangkok to Ayutthaya. Our mode of transportation in Ayutthaya was by motorbike and it was super fun! However, I think the place is quite commercialised, and I didn't enjoy visiting temples that much. I enjoyed the bike rides the most in Ayutthaya and sometimes at the temples, I kinda felt like I was in Temple Run. You have to pay 50 baht to enter each temple, which is kind of a bummer, especially if you pay for the ticket and there wasn't much to see. Some were nice, some were boring, and some were overcrowded. I probably won't come back to Ayutthaya again, unless WC wants to. Haha.
The Bloom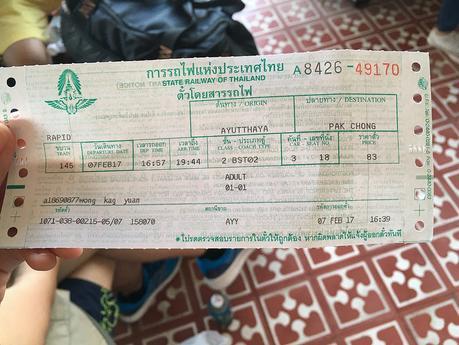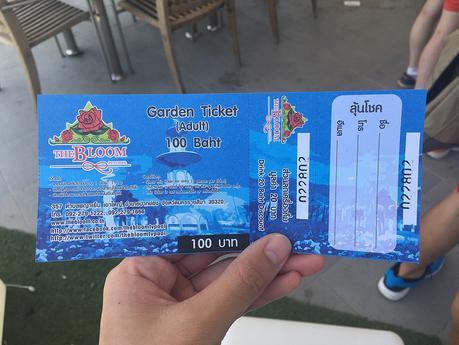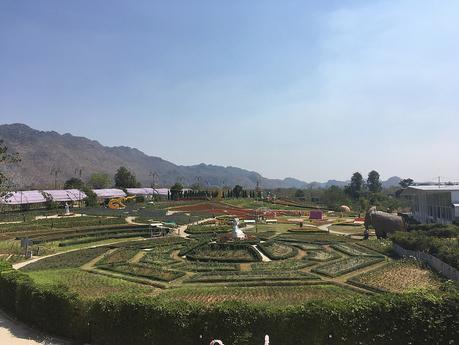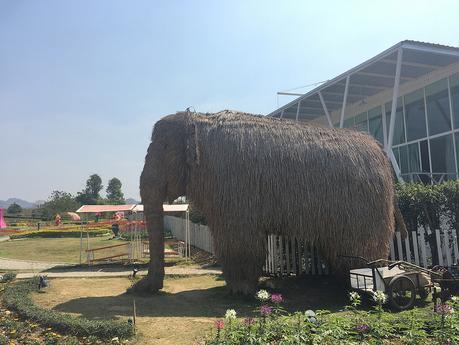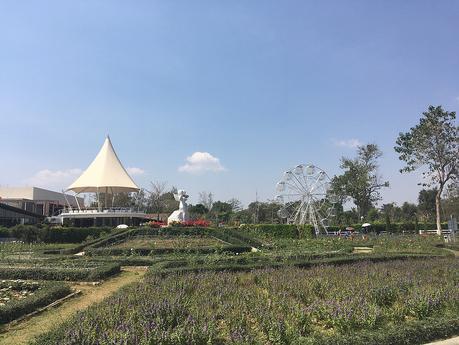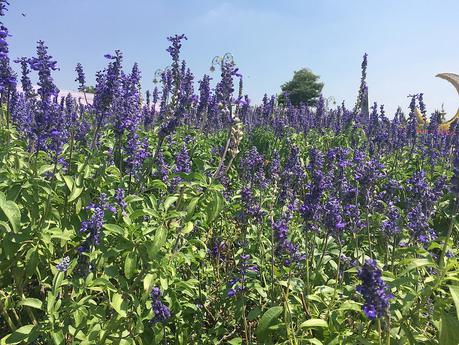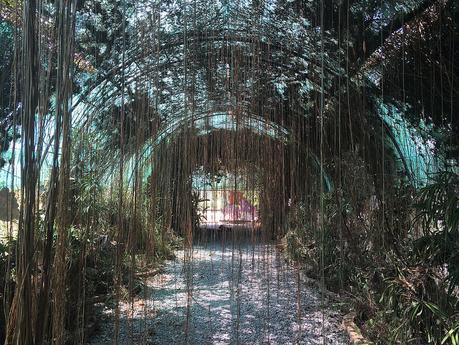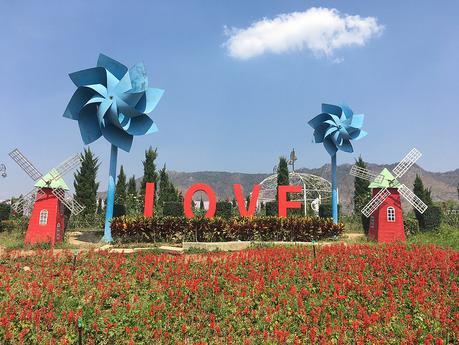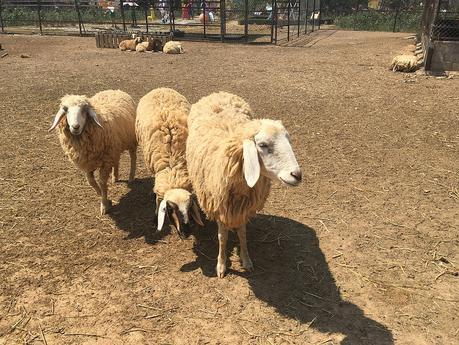 The Bloom is a place I wouldn't wanna go again. Haha. It was quite boring for me cause I'm not into taking pictures with flowers, real and/or fake. I also find the place to be filled with more fake flowers than real ones. Most of the time there I was just observing the rest having fun taking photos with flowers. There were also some goats there which I feel isn't well taken care of. Anyway, I think most of the girls that went enjoyed this place a lot.
PB Valley Khao Yai Winery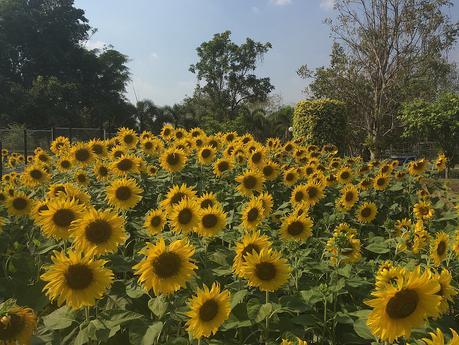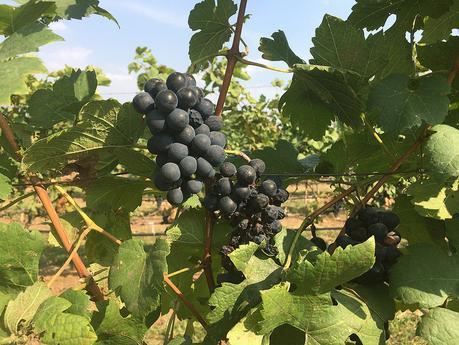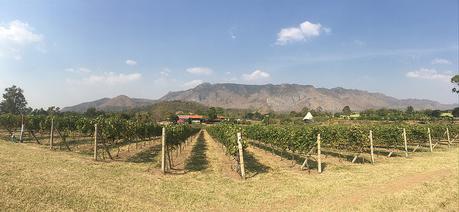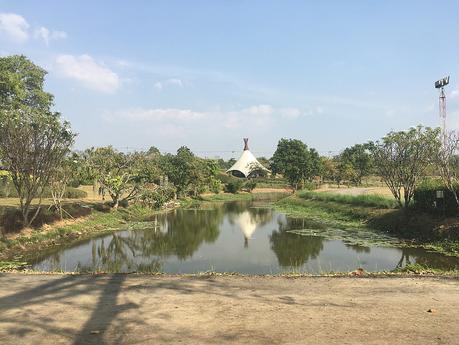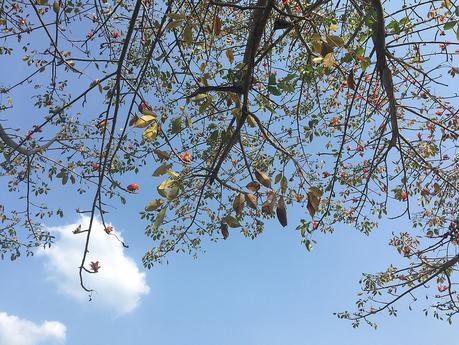 Initially I was a bit sceptical, like why are we going to a winery in Thailand, cause Thailand isn't one of the main wine producers. Later I found out that the grapes wasn't just to be made into wines, but also grape juice, which Angie loves. This winery was also a pretty nice place to chill, plus entrance is free! You can pay 300 baht per pax for a tour guide.
Primo Piazza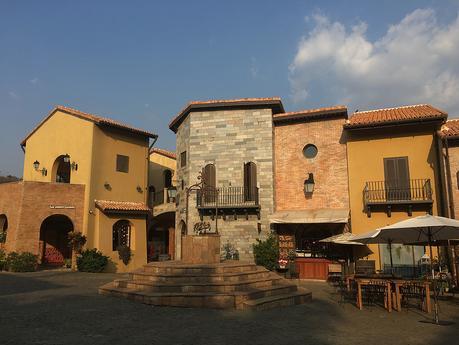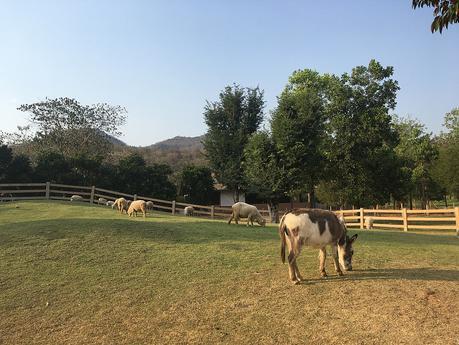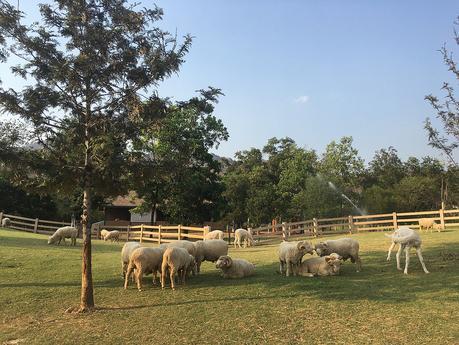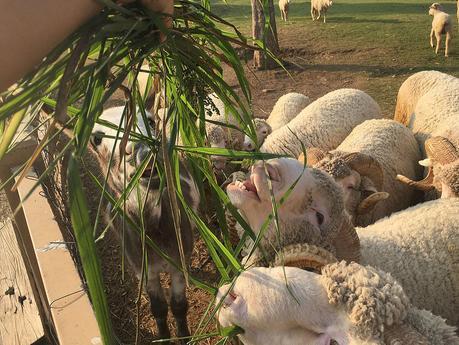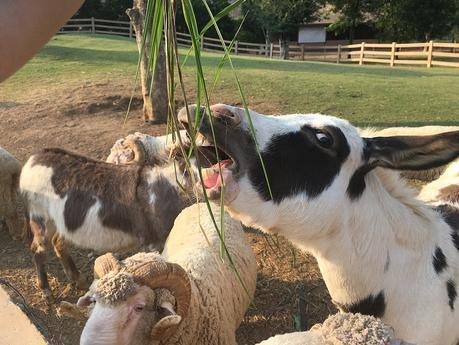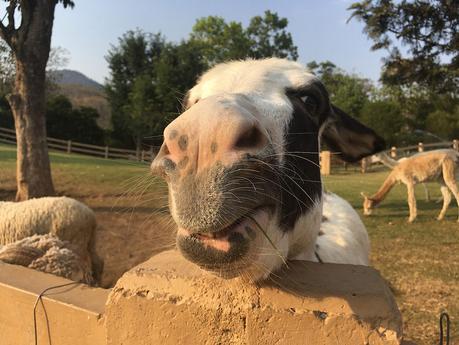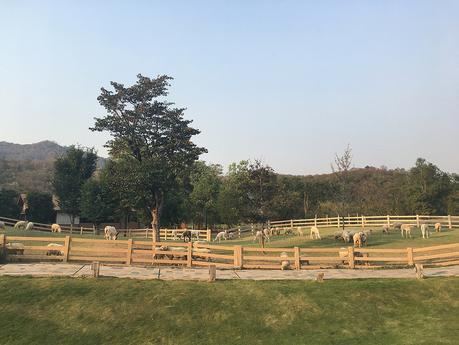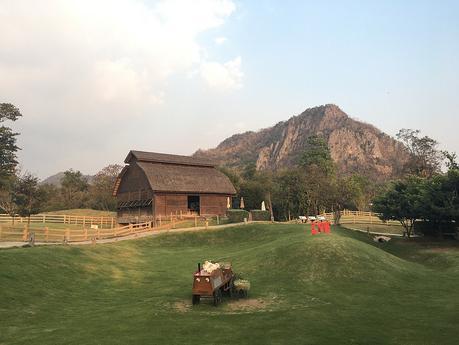 Primo Piazza is a dainty little Italian-like place, with cutesy buildings, nicely mowed lawn, and farm animals which you can feed for free! I quite like this place, it definitely leaves an impression of tranquillity and zen. I especially enjoy teasing the donkeys, alpacas and sheep with grass. And there were no limits to how much grass one visitor can feed, you can always ask for more grass from the staff at the barn. The animals were also human friendly so you could pet them.
Pak Chong Night Market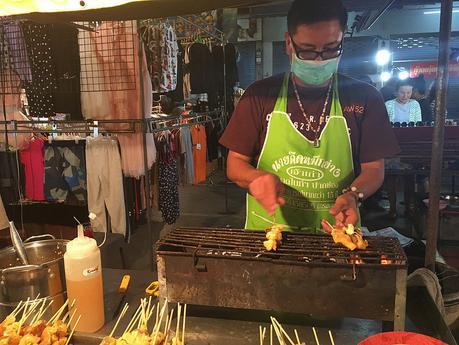 Pak Chong Night Market was small, but sufficient. Soo and I strolled the night market together and bought any food that looked good or looked interesting. We ate till we were bloated. Undergarments in the night market were pretty cheap too I think! At least for those stick on bras and stuff. Haha.
Platinum Mall / Chinatown / Asiatique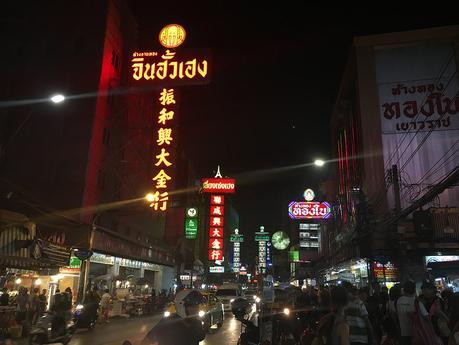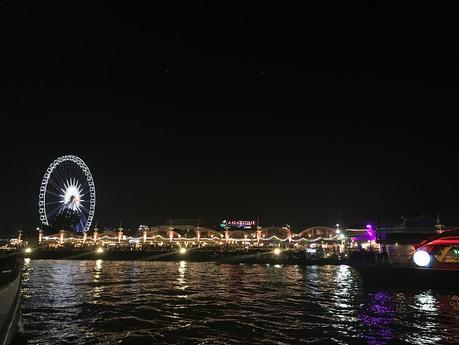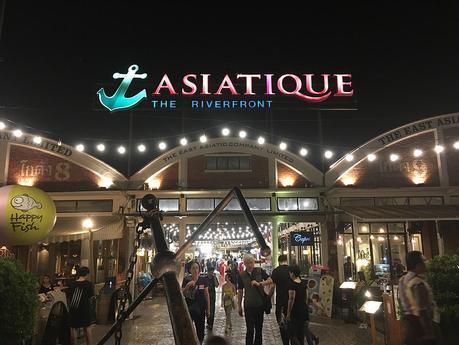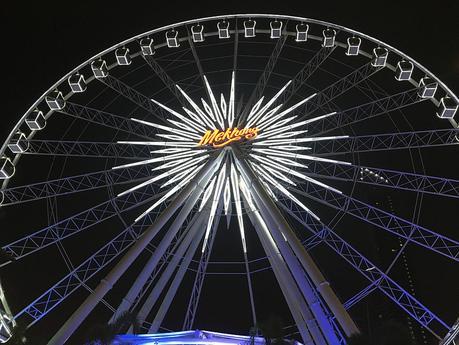 No photos from Platinum Mall. So Platinum Mall is this huge ass shopping mall that sells mainly clothes. You can get really cheap deals there. People literally shop with a large trolley bag or canvas bag with them. I didn't enjoy the shopping that much cause this trip I came for the Thai culture and not that much for the shopping. But it was a great experience. I would love to come back here with WC.
It took a boat ride to Chinatown and Asiatique. Chinatown was pretty quiet when we went there, most of the shops were closing. Nothing much to shout about, it was fairly similar to Petaling Street in KL. Asiatique was interesting. It was like this small lively area filled with games and food and shopping. It's quite a hipster place I would say, and I wouldn't mind coming back here again.
Mae Klong Railway Market (Rom Hoob Market) / Amphawa Floating Market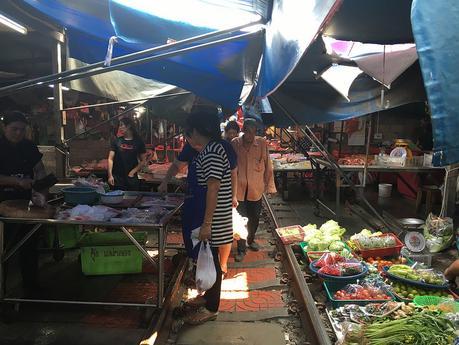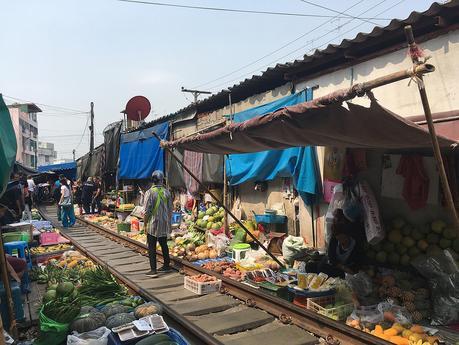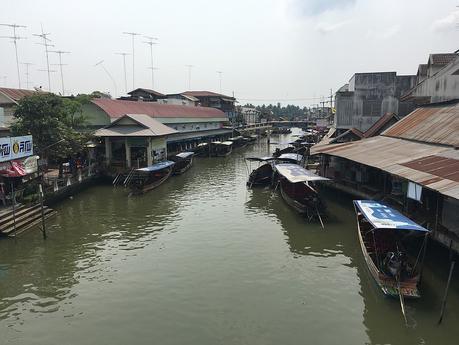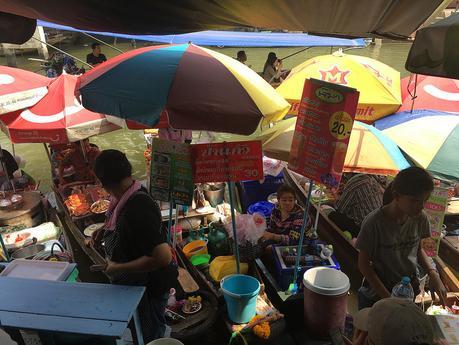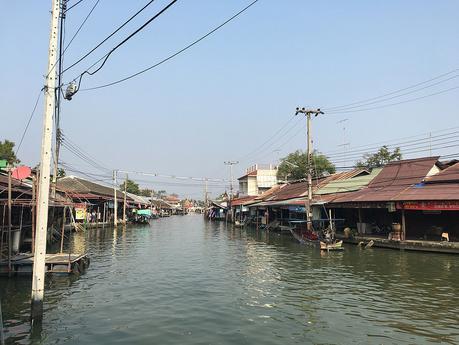 Mae Klong Railway Market and Amphawa Floating Market was the highlight of the trip for me! Mae Klong Railway Market is a fresh market the vendor's goods are sold along the railway line. The vendors have to move their goods away whenever a train passes. It was such a fascinating scene! Check out the timelapse of this scene I shot below.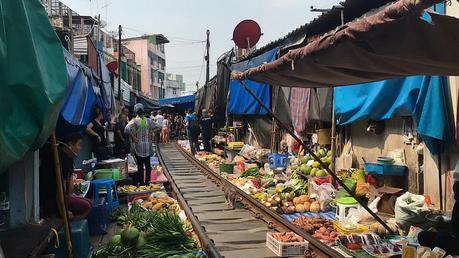 I really like Amphawa Floating Market too cause maybe I had a lot to eat there. And also I got my very first Thai foot massage there! Since day 1 I was looking forward for a foot massage and I was so happy when I finally got it. Especially after all the walking in Bangkok. When I was there, there wasn't much boats selling things, and those that sell on the boat were food. There were also many interesting shops along the river.
The Nativity of Our Lady Cathedral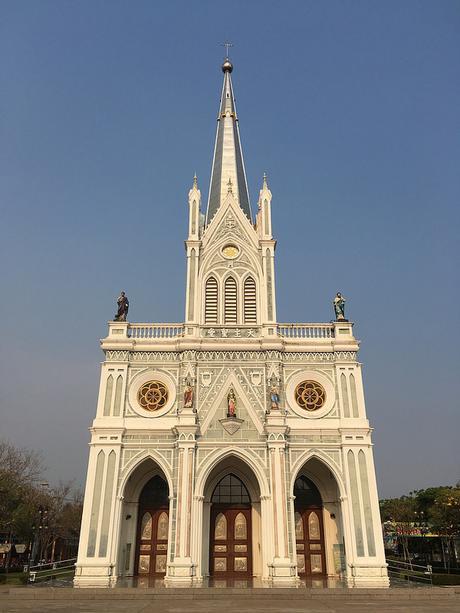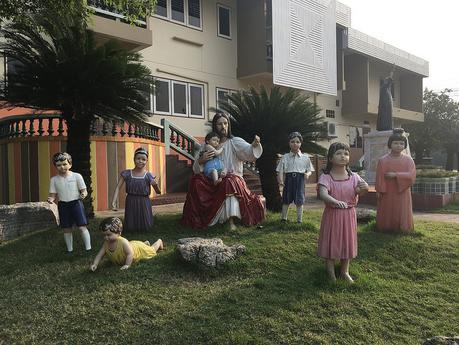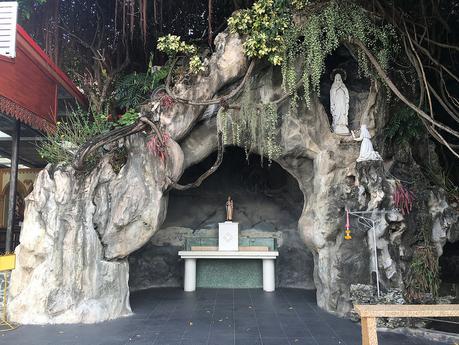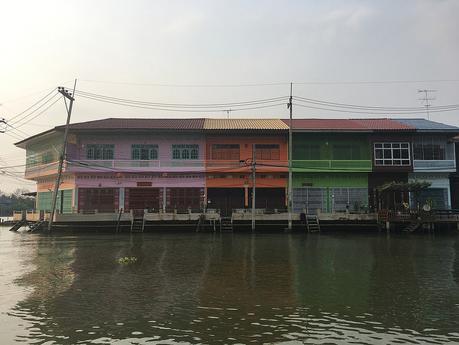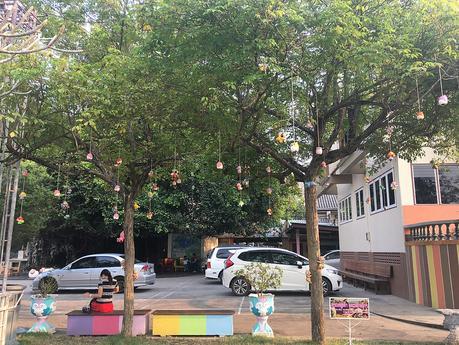 This church was alright, there was a school nearby. I'm not sure if it's a school in the church, or a church in the school. If you're into taking pictures with church then this is a to-go place for you, but not for me. Haha. I kinda found this place a bit of a waste of time and money, I probably wouldn't come here again. We couldn't even go in the church.
Chatuchak Night Market / Weekend Market
Chatuchak is a really nice market in my opinion but sadly I didn't have much time to browse the stalls there. Even thought I stated that I was there on the 5th day and 6th day, I was only there on the night of day 5 and the morning of day 6. And each time I was there I had about an hour to walk. One hour isn't enough in a Thai market!
---
And that marks the highlights of my Thailand 1.0 trip! It was a mouthful of experience traveling a group of 19 people. I think I probably won't be traveling in a group that big in the near future. A final post on Thai food I've tried coming soon!
Best