This is really just a quick thank you to everyone who has read my blog in the past, and especially those that for some reason continue to read!  According to Blogger I am currently at 99,949 views, which means that by the morning I should have passed 100k views.  Now to be fair a lot of those views are from bots and robot crawlers and things (i.e. not real people) but there are a fair few of you that do come and check out my posts and I do really appreciate your time.  Thanks!
It's about a year ago that I went to the Little Weighton Steam Engine Rally, and the photo below was taken.  I hope to replicate it on Saturday when the rally takes place again (not to mention sampling the beer and cake in the refreshments barn!)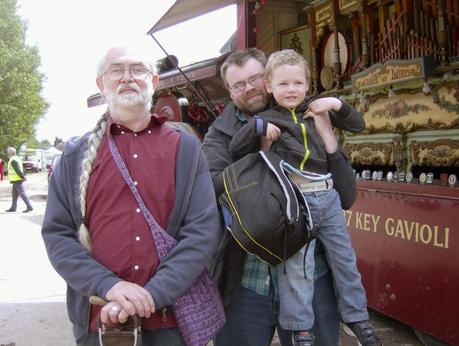 I do have some more videos upcoming on my YouTube channel which hit 50 subscribers the other day, thanks also to all of you that subscribe and I hope to provide more mediocre videos there!