One afternoon when I was 7, my mother and I were reversing out of the driveway, when we were stopped by my brothers best friends father.  He came over to our car, and said,
"Did you hear the news?" We looked at each other confused, he continued, "Princess Diana died today.."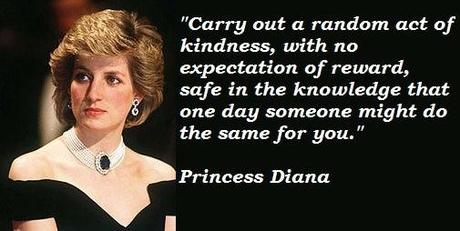 I remember that being the first time a celebrity or public figure dying that actually had an impact on me.  I didn't really understand who she was, or why she was so important, but I remember seeing her on the news for her humanitarian work and she always looked so poised, graceful and caring.
It wasn't until I was about 13 when it impacted me again.  I was reading a four page spread on Audrey Hepburn.  I knew who she was, or atleast her face, but that day began my obsession for her.  Once again, she was known for her humanitarian work, her beauty, her elegance, her will to do more for this world than most people.  When I got to the end of the article, I realised it was a dedication to her life, on the 10th anniversary of her passing.  I broke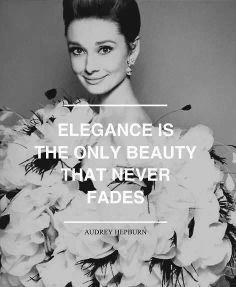 down in tears because after becoming so indulged in this beautiful persons story, from her childhood escaping World War II, to her failed Ballerina dreams, to her Hollywood success, then to her incredible work with UNICEF, I felt like this person was someone who I could just admire and learn so much from.  It felt like I knew her.
Of course in the years passed a number of people have passed away who the public felt like they could connect to, or that impacted their lives in some way, shape or form.
This week, we lost some incredible souls and a large part of the population of the world has been impacted by their passings. Myself included.
David Bowie was a part of my childhood.  My mother loved him and her car cassette player was always switching between Phil Collins, Prince, Queen and David Bowie.  I remember watching Labyrinth as a child and being scared by the Goblin King and laughing at his overly tight tights.  Then as an adult, I admired his music and his work so much more – particularly after visiting the exhibition 'Bowie Is' last year in Melbourne.
This man was a performer in every single sense of the word.  He had lived his life, traveled the world, loved and lost, done a shit load of experimental drugs, experienced fashion and culture from every last corner of the earth.  His art has inpsired so many artists, to this day and for years to come, he has left a legacy that cannot simply be 'forgotten'.  He gave a voice to so many who were confused, or felt out of place – he made it cool to be yourself – no stereotypes, no rules.  Above it all, he was so incredibly humble and human.  He wasn't fame hungry or greedy, he wasn't doing it for the money, but rather the love.  And if you read accounts from people who knew him well, he had so much love and passion for everything he put himself into.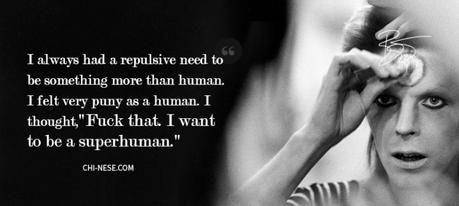 Then at about 1am last night, I read a message from my brother stating that Alan Rickman had passed away too.  I read it in a half asleep state, my heart broke, but when I woke up in the morning I thought perhaps it were a dream.
I have seen a lot of posts on Facebook stating that Rickman wasn't just Snape.  I completely agree, he was a brilliant and diverse actor and I wish I had seen him do live theater because the energy would have been incredible.  However, I think at least for my generation, he was Snape.  I remember reading the books, not all of them and not thoroughly as a child, but identifying with Snape.  He was the kid that didn't fit in anywhere in particular, watched more popular kids and wonder why he wasn't one of them, and yet had the biggest heart full of love.   Snape was such an incredibly complex character, and reading the books again as an adult, I once again fell in love with Snape and to this day believe J K Rowling wrote one of the best literary characters of all time in him.  It is only fitting then, that she chose an incredible actor capable of being such a negative and sometimes nasty person, with such a complex history and beautiful heart, to portray this character.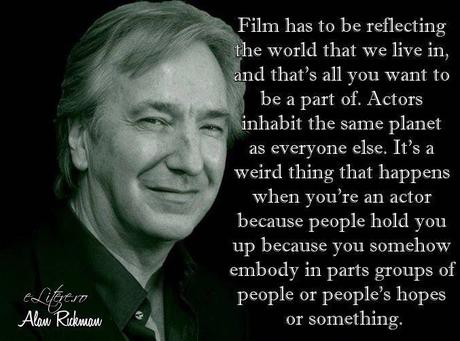 Alan Rickman brought this character to life.  Over 8 or so years, he became part of our lives in this characters.  I know so many people my age that still love Harry Potter as an adult and I can't see this love ever disappearing.  Alan Rickman gave that character more than it already had, which is so rare for an actor to do to a literary figure.  He showed us that life isn't black and white and that love can last a lifetime and make us do incredible things.  He gave that character a voice and a persona that I don't think anyone else could do justice.
While I have had a bit of a cry this week, part of my soul is also happy.
I think it's just so incredible that in our lifetime, we have been able to witness so many revolutionaries, so many devoted philanthropists, so many incredibly talented people who did it for the love of the art rather than the money.  It seems these days there are a lot of people who seek fame for the wrong reasons, that it makes it so much more special when you come across one of these rare gems who are famous because of their talent, passion and love of their chosen art.  It also makes it so much harder when they pass, because part of you realises that that person was something so special, they're not created everyday, particularly in the public eye.
After reading about Audrey Hepburn's life in depth, and for a long time not being able to understand why the world would take away someone who made such a difference, who made so many people happy, who left a legacy… I realised that this is why life is finite.  We only have a certain period of time to make a difference.  To make people laugh, smile, sing along, relate to us.  We only have so long to give the world what we are capable of giving.  To make a legacy.  Of course it's not going to be to the extent of Princess Diana, Audrey Hepburn, David Bowie or Alan Rickman for all of us, but we all have the capacity to be kind, caring , to give, volunteer, create something and love. Surely.
So while I have shed a number of tears this week, I also smile and say a massive thank you to those who have given us that happiness.  If we can all aspire to have that impact on at least one person in our lives and leave a legacy of our values, create something in our lifetime that was a true reflection of ourselves, wouldn't we all die content, thinking to ourselves, 'wow… what an incredible ride'?