If you want to sell your home in the near future, you've got a lot of prep work to do right now! Homes hit the market all the time, but they tend to stay there when you've not set things up just perfectly. And that's something we want to avoid here; a house that sits for a long time does not make a good profit by the time it does finally sell!
So what do you need to do to improve your chances? Well, it's best to go round right now and double check the areas listed below. You don't want prospective buyers coming round and finding issues, and you certainly don't want repair needs lowering the price during negotiations.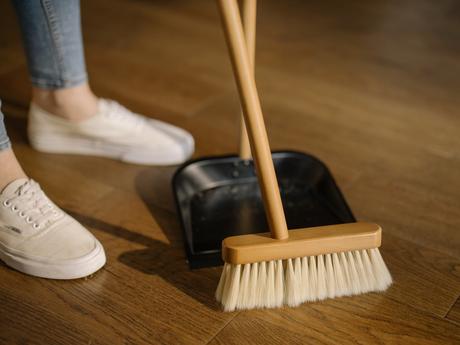 Pexels Image - CC0 Licence
How Good is Your Paint Job?
The paint job in your home needs to be high quality. It can't be shoddy in some areas and a little thin on the walls in others - you're trying to let people know just how good a house can look when it's decorated right!
So go around with a paintbrush and can in hand and touch up here and there. Make sure the walls look good, are smooth, reflect the light well, and make sense when combined with the room's furniture. Impressions matter, and they can squeeze out many more pennies than you expected.
Look High and Low for Cracks
Any chips, cracks, or holes in your floor, walls, or ceiling need seeing to immediately. These could one day become a huge problem, and you should never assume something is only surface level. After all, if you want to sell your property, you're going to need a property to sell, and a crack can very soon turn into a whole wall coming away!
Most importantly, cracks in the floor could be a sign your foundation is in trouble. This is especially likely if you live in a dry area, whether it's hot or cold, and is a sign of subsidence. And if you find cracks, you may need to invest in an underpinning service here; if you're wondering
what is underpinning
, it's the process of strengthening a foundation to prevent things like subsidence from taking hold. This is a real issue for homes of all ages, so be sure to investigate both inside and out.
Are the Pipes Good to Go?
The plumbing in your home could be under pressure from any number of things, so it's best to get a plumber in right now to check on their condition. They
could have frozen
in the winter without you realising, and now are operating at half capacity thanks to misshapen vents. They could be dealing with a blockage that's getting bigger by the day, and is ready to burst the whole system open any minute now.
Get them seen to before you ask a buyer to come inside and look around! Pipes don't last forever, no matter how well made they are or how new your home is. You may need a replacement section, valve, or even a whole new section of plumbing in your bathroom. It's best to pay for this repair now and then reap the rewards in the sale price you eventually score.
Check for Holes in the Insulation
The insulation in your home takes many forms. You've got cavity insulation in the walls, you've got plenty of padding in the attic, and the windows and doors are all well sealed to keep draughts out. Or are they? Now it's time to go around each room and check for gaps where air could leak out. A proper amount of insulation can add a bit extra value to a property.
You may need to get yourself a caulking gun in advance here, and just spot fill the gaps as you notice them. For inner wall insulation, you don't want to be ripping plaster away just to see! Instead check on your energy usage and the performance certificate your house has been awarded. If the former is high despite low usage, and the latter is nearing the 10 year deadline, it's time to get your home energy surveyed once more!
Selling your home in good time requires a lot of forward thinking. Make sure you're aware of any repair needs long before you put a value on your property. Get things fixed up, make sure the estate agent is fully aware of any issues, and take your time in preparing the scene to impress any buyer that walks in.
K Elizabeth xoxox
*Collaborative Post