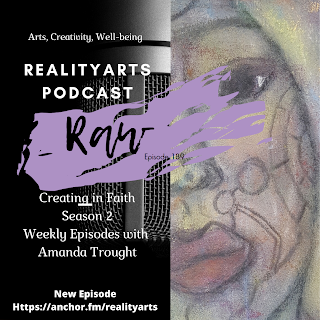 Today's episode of Creating in Faith the Faith to be Creative has been posted today.  Alongside an art journal page video.Listen to the podcastI have been monitoring the whole process and have decided to scale back on the podcast and spend time focusing on creating The Art Journal Experience.This means that you will be getting two episodes on the podcast each week - the Arts in Wellness Episode - talking about what is going on art wise, speaking to guests and looking at events in the arts and health field.  The inspirational shorts is where I look at a tool, book or supply and share how I use it and what I think about them, and you will get to hear about them on the podcast and see them in action on the YouTube channel.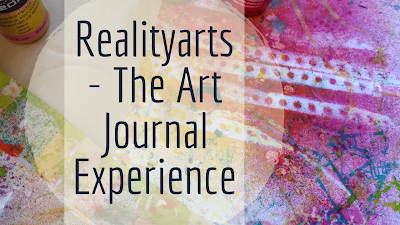 The Art Journal Experience - allow it to sour!
The Creating in Faith episodes will continue slightly changed to the Art Journal Experience and an encouraging word on my YouTube channel on Mondays.  Essentially it is to encourage you to be more creative and find way to explore it.
Check out the video below
I look forward to having you on this part of the journey.  Stay blessed and be a blessing.