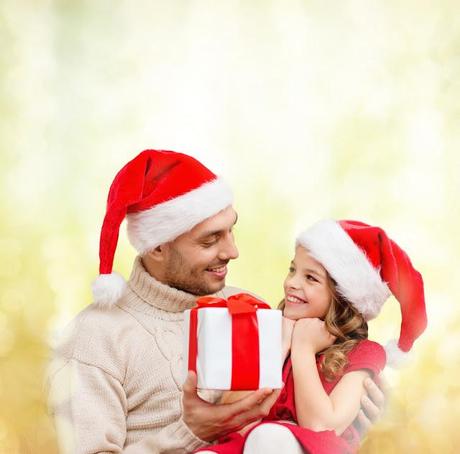 As this is probably the busiest time of the year for everyone, it's understandable that sometimes we may forget the odd thing or two. And why wouldn't we? As we're busy decking the halls, getting the kids sorted for Christmas and juggling a double-workload, we can be forgiven for not being 100% perfect.
However, what we can't be forgiven for is giving the most important men in our lives a rubbish Christmas present. After all, they do so much for us, and where would we be without their support, guidance and free taxi rides?
If you have left things a little last-minute, don't let that be an excuse to turn up with something awful on Christmas morning. We've compiled a list of the best quick and easy things you can get your dad that he is guaranteed to love.
Alcohol
Most dads love nothing more than kicking back after a hard day's work at the office or looking after the grandkids, with a good drink and a good program on the telly. You could even go one step further to make the present more special by personalising a bottle of his favorite tipple, or the glass to go with it. This option is

available here

, along with a host of other Christmas present ideas for dad. Personalisation of any gift will instantly add a unique touch, and can turn an ordinary present such as a photo frame, a calendar or a pen into a really great one.
A book/DVD/CD
Check out the latest charts on any of these three options to not only finds out the newest ones available, but also the most popular. Read up on reviews to see if it's something your dad would enjoy. Some sites and stores even offer recommendations on previous items that you've already bought, which can be useful if you opt for this choice a lot.
A movie/magazine subscription
This is a great gift as it's one that 'keeps on giving'. You can get monthly or yearly subscriptions to things like

Netflix

(or for a whole host of magazines), meaning that it would last much longer than just one or two DVDs. If your dad has a specific interest, for example in something like the wars or a particular sport, a great idea is a magazine subscription of that topic, especially if it's an unusual one that can be quite hard to track down.
An experience day
Experience day gifts are forever growing popular, and it's pretty clear to see why. You're giving the recipient the chance to try out something amazing, and they're often cheaper than you might think. They also make for a great family day out, as the whole family can go and watch your dad speed around a race track in an Aston Martin, or have helicopter training lessons, or even give '

zorbing

' a go! If your dad prefers relaxing over adrenaline-pumping action, you can opt for something like an alcohol distillery tour or a stadium tour instead, for example. 

*Guest Post