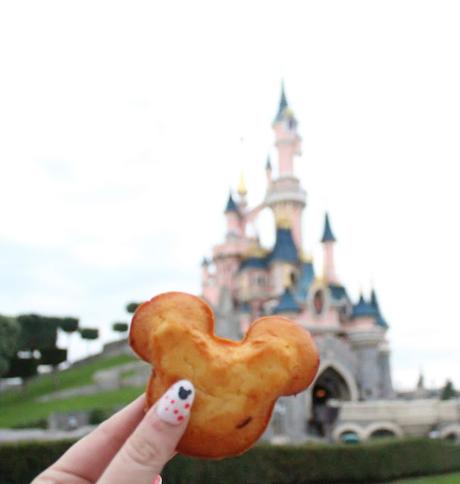 Following on from my last post about out Top 5 Favourite Places To Eat Dinner at Disneyland Paris, I thought that today I'd share another favourites list...this time focusing on Quick Service restaurants!
As much as we love table service restaurants, they do get expensive and sometimes you just don't want to spend 2 or 3 hours having a meal - sometimes you just want a quick bite! And luckily, Disneyland Paris has tons of choices for exactly this!
So here is a breakdown of our Top 5 places to grab a quick service lunch!
5) Five Guys, Disney Village
Quite often, at the end of a busy day, we just want to go somewhere familiar that isn't too hectic and isn't too expensive - and for us, that's Five Guys!
There IS a McDonalds in the Disney Village which would usually be our preferred choice with the little ones in tow when we're at home, but we've tried it a few times and honestly...I just hate the one at Disneyland! It always seems really unclean to me, the food doesn't taste the same and it's always so busy.
We much prefer to head to Five Guys - it's slightly out of the way (just outside of the back Disney Village security gates near to Walt Disney Studios) so it doesn't ever get too crowded in our experience, we always easily manage to get a table and the food is always good. Winner!
4) Cafe Hyperion, Discoveryland
Now this one nearly didn't make it onto the list because in all honesty, it is ALWAYS crazy busy! The lines are always long, finding a table can be a bit of a struggle (There is tons of seating but they often seem to section a load of it off and make it unavailable which is annoying!) and the staff there are never all that pleasant in my experience (probably due to how busy it is!).
BUT it made the list because - the food is pretty good, and we particularly love the Jedi Burger meal they do! The burger itself is DELISH - by far the best one on offer at Disneyland Paris - and the Yoda cupcakes are lovely too! So it makes it worth a visit for us.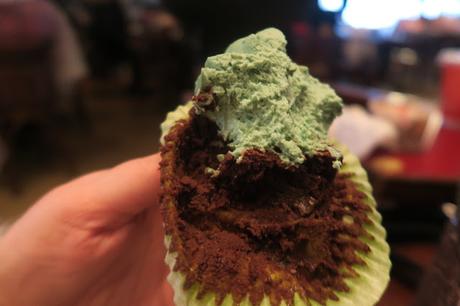 They also often have entertainment on the stage which is visible from the seating area, so its a nice place to grab a bite to eat if there's a show on - which there often is, especially at Christmas time as Goofys Big Band show is usually on there!
3) Toad Hall, Fantasyland
I can't comment on the ambience or seating in this place as we've never chosen to eat in here, but we DO love to grab a take out meal from here to eat while we watch the parade!
Our meal of choice is their Double Fish & Chips. It's the only place to get Fish & Chips in the parks, and the quality is actually surprisingly good.
It's also good value for money as you get TWO full pieces of fish and a good size portion of chips along with a drink for £16.99 - this is enough to feed two people (or 3 small children!) at lunchtime if you just buy extra drinks, which makes it great value for us!
2) Fuente Del Oro, Frontierland
This place was one I featured in my Favourite Dinner Restaurants post because although it is quick service, it's nice enough that we're happy to eat our main meal of the day here.
But it's also a great spot to grab a take away or a quick bite too. There is a great selection of more unusual dishes such as fajitas, enchiladas, and loaded fries. And the churros here are yummy too!
1) Caseys Corner, Main Street
Of course Casey's had to be number 1! Have you even been to Disneyland Paris if you didn't go to Casey's?!
 Its iconic, and it's our absolute MUST visit every time we go.
The outside seating area is nice on a warm day, but we're not big fans of sitting inside as its quite small and gets very crowded. So we prefer to grab a takeaway.
We love to sit by the castle to enjoy our Caseys takeout if the weather permits, otherwise we find a table inside the arcades - we're big fans of the hot dogs, and the kids loved the star shaped chicken nuggets!
So that's our choices for best Quick Service Restaurant at DLP - I'd love to hear what your favourites are!
If you enjoy my blog, please consider following me on Bloglovin'