Today my favorite Guest Author forays into relationships and marriages and cites some instances from his experiences as to what makes them tick and last for a long time. Read on to figure out his views on what makes relationships tick.
———-
I have been a regular reader of Just For Women (JFW) magazine. Before you conclude that I am a pervert, it is just that I want to know the view from the other side. The past couple issues of JFW have rather boldly dealt with advantages of live-in relationships and having friends with benefits. I am not going to dwell on the legal or ethical aspects of these relationships. There are two ways to look at the life we have been given. You can say that we live only once and we need to enjoy it to the fullest. You can also argue that we live only once and hence, we need to lead it meaningfully. Both of these are personal choices.
Every relationship, romantic or otherwise, is an entanglement. We lose something of our self when we get attached to someone. Lord Rama chose to be monogamous not because the Hindu Marriage Act was in vogue then. He realized how miserable Dasaratha was in dealing with his multiple wives and mistresses. Rama chose to be married just once and he chose wisely. Have you noticed that after a few years together, it is difficult for us to make out whether a couple had a love marriage or an arranged marriage? It is not how you got to meet your loved one, but what you did once you got together that matters. Most marriages are finalized based on past accomplishments – salary, looks, lineage etc. Past performance is no guarantee of future success.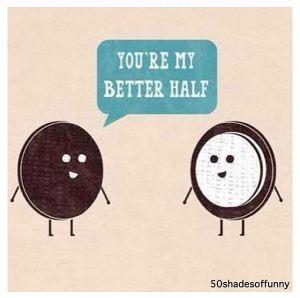 The best love letters that I have written are the once that stayed in my mind. These were never seen and never heard. You know what, it was good for all the parties involved!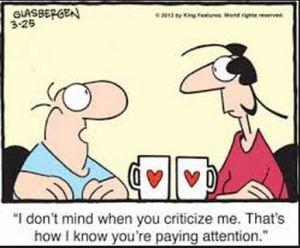 There is a cop who regulates traffic at the Nelson Manickam Road junction. Very smart chap. My wife calls him "Her own Singham" for the ruthless way he deals with errant drivers. But, I am not perturbed. I know he can't pick up and drop my wife and kids from assorted classes, parlors and social visits. He can tackle rowdies. But, he can't tell a bed time story or wrap brown paper to the note books at the last minute on the way to school. I put up with my wife's Singham fascination while she tolerates my flights of fancy about Sameera Reddy. A happy cease-fire prevails.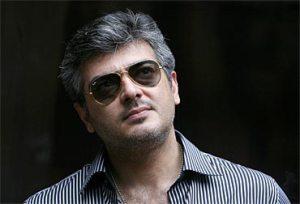 So, who is the better looking half? Those of you who know about my uncanny resemblance to Thala Ajith will undoubtedly vote for me. My father has left on a tour of temples in and around Kumbakonam. My wife calls him twice a day and makes sure that he is well and is taking his medicines regularly. I don't know about who the better looking half is, but I can certainly vouch that she is the better half of me.
————
Now, if that isn't wisdom gleaned from a decade and a half of a successful and fulfilling marriage, then what is. Leave behind your thoughts and opinions on what makes relationships tick in the comments section.
About these ads