You know that week in Fall when it gets chilly but not too cold and when a tiniest wind breeze creates a shower of dried up leaves that usually fall right into your face?And when it's finally time to open up your closet and bring out the chunkiest knit you own.
I never liked woolly clothes and knits. But now I can't get them enough. Scarves, mittens, woolen dresses and pullovers that make you look kinda fat, but that's okay because they're cozy and warm. The chunkier the better.
I love combining those with a heavy lipstick in wine red or aubergine. Damn I sound so girly. (Women should wear more lipstick, am I right?)
I remember couple of years ago, chunky knits were THE fashion trend. I mean, it still is and I hope it never goes out of style.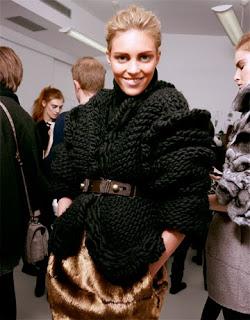 Source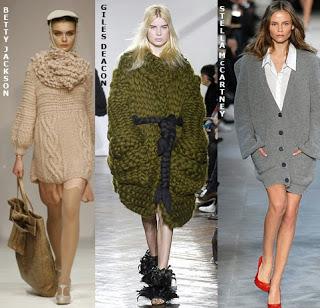 Source
Too bad this "Fall Window" is usually limited to just a couple of weeks or even less. Unfortunately sometimes the weather is still either too warm (eew, sweating) or too cold (eew, winter coats). 
Enjoy your Fall Window and brace yourselves, winter is coming! ;)