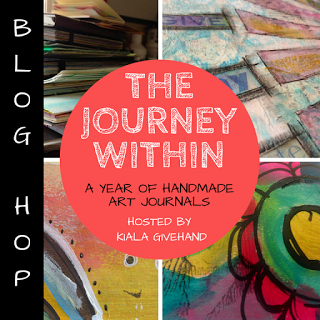 Art Challenge - Use your non-dominant hand
As part of The Journey Within Blog Hop for this month we are issuing Kiala with a variety of challenges that she will be doing in her Art Journal.  My challenge for her is to use her non-dominant hand to create a page, and see what she comes up with.  You can check out
HERE
what
Kiala
did for the challenge.  Also check out the other artists pages below to see what challenges they asked her to complete, and try some out yourself!
Not to run from a challenge I have taken part as well, here is my page, and you can see the video of the process as well.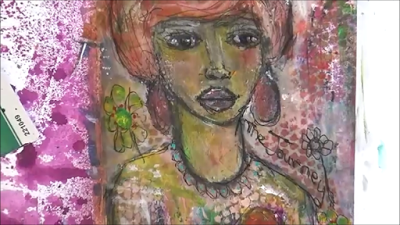 Art Journal Page - The Journey Within - Non Dominant hand
Here is the Blog Hop list - make sure you check out each artist on the blog hop.
December 1 — Mimi Bondi — 
MimiBondi.com
December 2 — Cindy Gilstrap — 
Junque Art Studios 
December 4 — Tiare Smith — 
TiareSmith.com
December 7 — Julie Baker — 
Creatively Onward
 December 8 — Amanda Trought — 
Reality Arts

  - 
This is me 
December 9 — Andrea Gomoll — 
Cre8tive Cre8tions
December 10 — Nicole Piar — 
GhostKitten.com
December 11 — Lisa DeYoung — 
Mountain Mermaid Studios
December 15 — Kelly Johnson — 
Wings, Worms, and Wonder
December 17 — Sadelle Wiltshire — 
Tangle Vermont
December 18 — Barb Owen — 
HowToGetCreative.com
December 21 — Hali Karla — 
HaliKarla.com
December 22 — Yuko Miki — 
Honeyberry Studios
December 28 — Virginia Simpson-Magruder — 
Kentucky Girl Designs
December 30 — iHanna — 
iHanna.nu